Unresponsive Plane Flying Over Atlantic Crashes Near Jamaica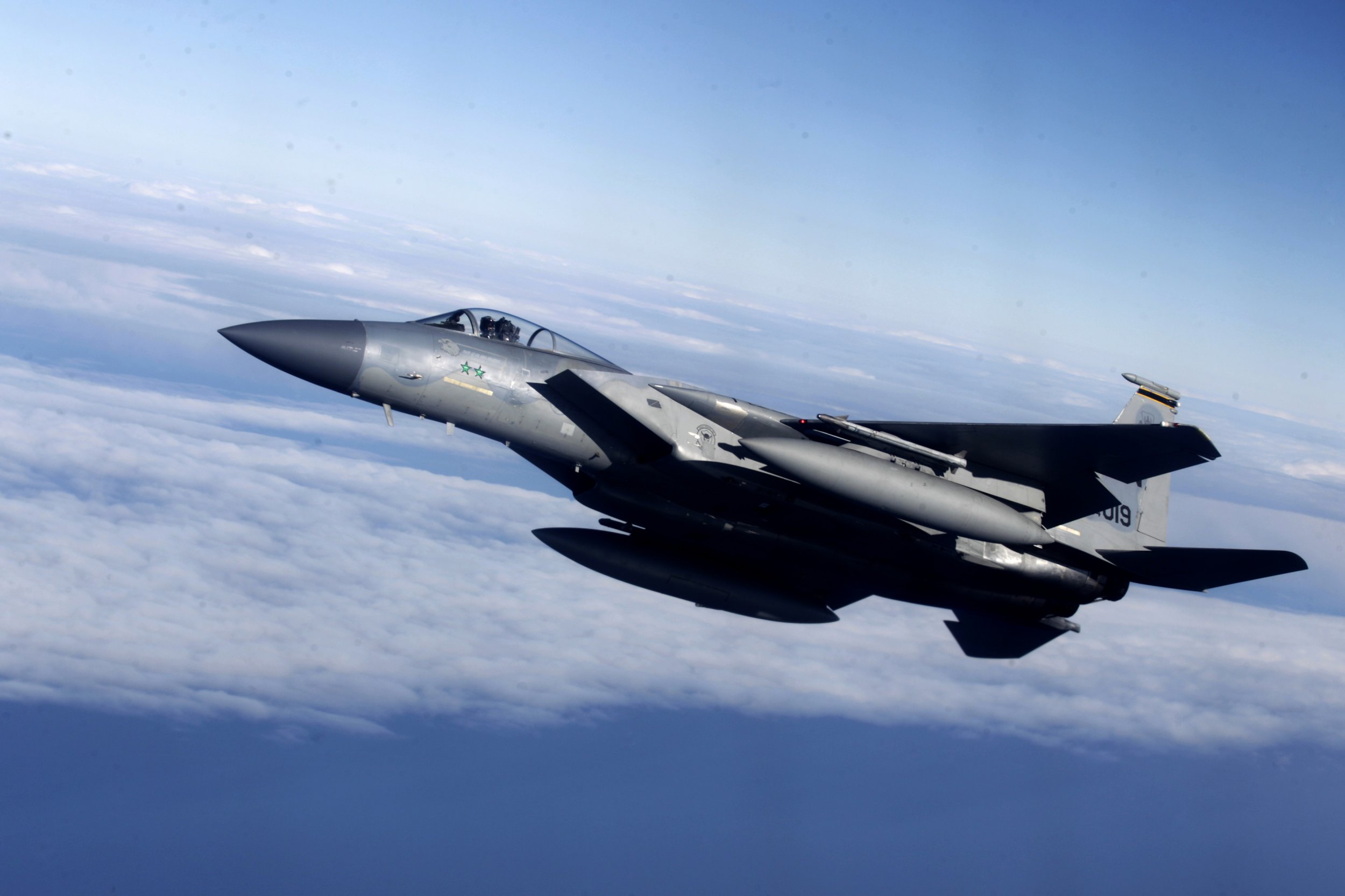 A small aircraft flying over the Atlantic Ocean has crashed into the ocean near Jamaica, officials from the country's military said on Friday afternoon.
Maj. Basil Jarrett of the Jamaican Defense Force said the plane crashed around 14 miles northeast of Port Antonio. The Federal Aviation Administration (FAA) have also confirmed the crash. The Jamaican Defense Force (JDF) has sent a search-and-rescue operation to the site of the crash, including two aircraft and a team of divers.
Two F-15 fighter jets were sent to escort an unresponsive aircraft this afternoon that was supposed to be flying from Rochester, N.Y. to Naples, Fla., according to the U.S. Air Force.
By early afternoon, the flight N900KN was continuing to fly south and was flying over Cuba at an alitude of 25,000 feet. The turboprop plane is a "light business and utility aircraft" and a Socata model TBM-700, according to the North American Aerospace Defense Command (NORAD).
Flight N900KN appeared to have dropped off the radar near the northeast coast of Jamaica after it made a rapid descent.
The F-15s were launched at 11:30 EDT, according to a NORAD spokesperson. The pilot of the plane repeatedly failed to respond to communication. Once the plane entered Cuban airspace, the jets broke off course, NORAD reports via Twitter. CNN reports that F-15 pilos saw the unresponsive plane's pilot "slumped over" through the window. Unconfirmed reports say two other passenagers are believed to be on board.
This is a developing story and will be updated with additional information.
Unresponsive Plane Flying Over Atlantic Crashes Near Jamaica | World