Planes Being Used to Reduce Overcrowding as Border Detentions Surge to Historic Levels: Report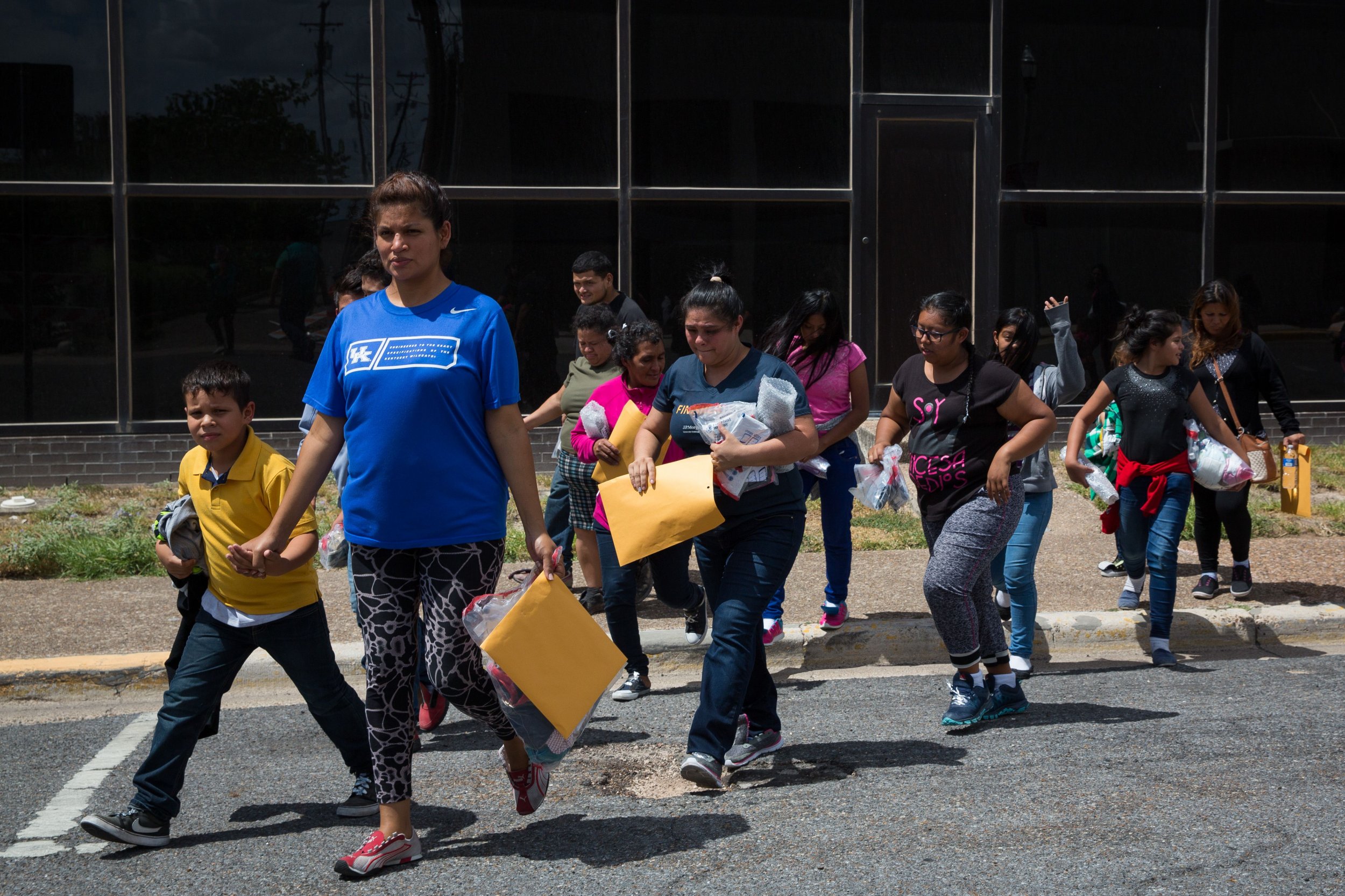 U.S. Customs and Border Protection (CBP), the agency responsible for processing migrants who arrive at or between ports of entry, is now using flights to reduce overcrowding at a processing facility in McAllen, Texas, along the U.S. border with Mexico, according to a new Washington Post report.
The Post reported Saturday morning that the first such flight left the McAllen facility on Friday and took migrant detainees to nearby facilities in Del Rio. Each flight reportedly costs $16,000 and can transport around 135 migrants.
Border apprehensions have soared in recent months, with the number of crossings reaching its highest level in more than a decade. Immigration agencies have been flummoxed by the recent surge and report an inability to respond effectively with the resources at their disposal. In April, nearly 100,000 migrants were apprehended crossing the U.S. border with Mexico. That represents a 48 percent increase in apprehensions since February, according to CBP data. The arrival of families is driving the surge in border crossings, with 60 percent of April's apprehensions consisting of individuals arriving with other family members.
CBP's El Paso jurisdiction has seen an 1,800 percent increase year over year in illegal crossings by families, the largest such increase for any CBP jurisdiction in any category of border crossing, which also include apprehensions of unaccompanied minors and single adults. The Rio Grande sector, which includes the McAllen processing facility, has seen its share of migrant family crossings increase 240 percent year over year, according to CBP figures. This jurisdiction is responsible for the largest number of migrants by far, having apprehended over 170,000 individuals since October.
Acting Defense Secretary Patrick Shanahan arrived in McAllen on Saturday along with Kevin McAleenan, Acting Secretary of Homeland Security, which oversees CBP.
Defense officials told the Post on Saturday that DHS had submitted a request to the Pentagon to help supplement CBP resources at the border. The Pentagon has intermittently been met with requests for additional resources from DHS as border crossings this year grew to historic levels and the agency was not prepared to respond to the surge on its own.
Detention facilities are overflowing with migrants and beds are at capacity. CBP has had to erect tents in the parking lots of processing facilities to cope with the influx.
"What we want is for DHS to be effective and stand alone," Shanahan told reporters in McAllen on Saturday.
He said that he instructed two-star Army General Ricky Waddell to develop a plan of action to respond to the question: "How do we get more badges back to the border?"
Shanahan announced on Friday that he was transferring an additional $1.5 billion from various coffers to a drug-fighting initiative that will be used to help finance a wall at the U.S.-Mexico border. The Pentagon already transferred $1 billion to finance wall construction in March. This follows a 35-day partial government shutdown earlier this year that resulted from a dispute over funding for a border wall. Congress ended up appropriating $1.375 billion in money to improve border security — far less than the president was demanding, and specified for "the construction of primary pedestrian fencing, including levee pedestrian fencing, in the Rio Grande Valley Sector."
The president ultimately opted to forgo seeking funds from Congress and instead declared a national emergency, granting him the authority to reallocate certain already appropriated money to spend on the wall. A number of entities sued to block the emergency declaration; those challenges are currently working their way through the courts.