Flights of Fancy: The 50 Best Airports in the World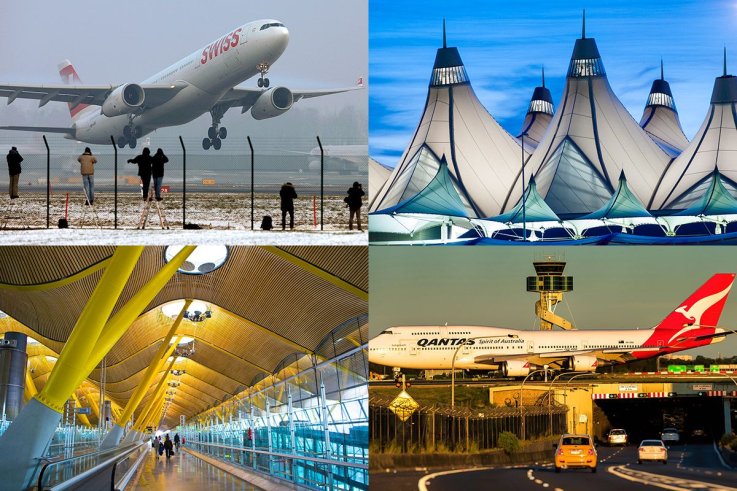 International airports are slowly becoming destinations in themselves. The best now host not only a vast array of restaurants, food chains, fashion shops and electronics stores, but also hotels, gyms, art exhibitions, chapels, massage parlors and more. With free Wi-Fi and top-level security, some might say that the services are already enough to rival the outside world. As the Polish writer Olga Tozcurk put it in her novel Flights: "Soon we may well say that it's the cities that supplement the airports, as workplaces and places to sleep," rather than the other way around.
Where passengers were once doomed to buy a newspaper and wait for boarding, now there is no end of options to pass the time. These changes began in the 1990s, when retail stores first began to enter airports—in corporate eyes, the captive market made airports the perfect place for their plans of expansion. The partnering of shopping malls and airports proved lucrative for both sides, with revenues that went to the airport helping to fund new waves of renovations. Air travel took off in this new direction, and has never looked back.
This gallery runs through the world's 50 best airports, as judged by the Skytrax World Airport Awards. The rankings are voted for by air travelers in what is, according to Skytrax, "the largest, annual global airport customer satisfaction survey." The 2018 edition pooled together 13.73 million airport survey questionnaires across 550 airports worldwide. It was available in three languages—English, Chinese and Spanish—and, taken together, the respondents were of more than 100 different nationalities. Criteria ranged from the more functional aspects of airports, regarding, check-in, security and immigration control, to the more glamorous—those entertainment services that have made some airports such dazzling places. The top 50 offers inspiration for where holiday-makers might like to book as their next vacation—only travelers may never wish to leave the airport.