Flint Families Sue Michigan Governor Over Water Crisis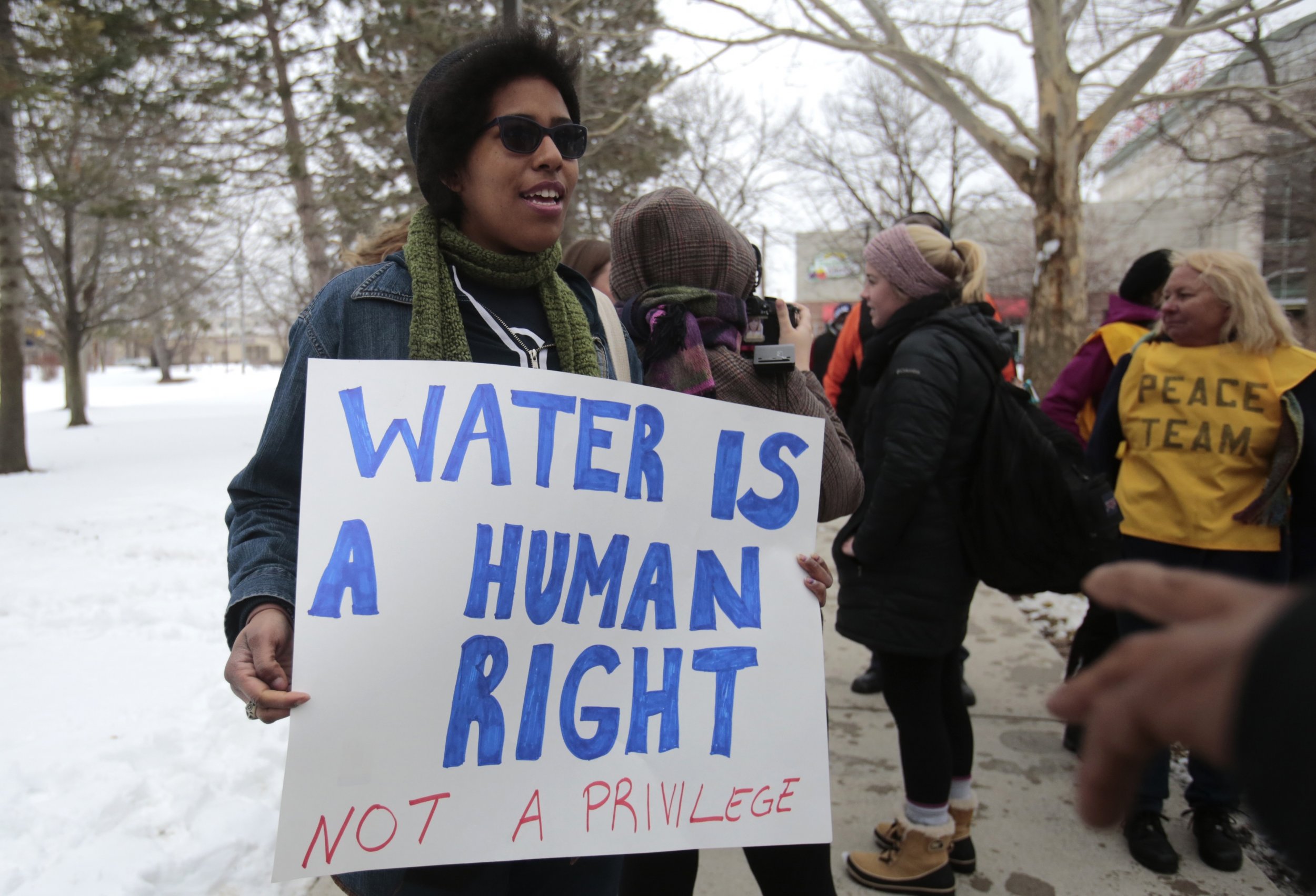 Updated | Seven families who have been affected by the ongoing lead-laced water crisis in Flint, Michigan, filed a class-action lawsuit on Monday against Governor Rick Snyder and more than a dozen other state and city officials. They allege current and former authorities failed to take action and downplayed the levels of water contamination while residents suffered, according to their complaint.
The crisis stems from a 2014 decision to switch Flint's source of water from Detroit's system to the Flint River to cut costs, but without accompanying treatments for the higher lead levels. The move was supposed to be temporary. After only a month, city residents complained about their water smelling and tasting strange.
It wasn't until more than a year later that tests showed elevated lead levels in the water and in the blood of some residents—including children. In October 2015, the state decided to return to Detroit's water, but active response from all levels of government was delayed.
In the federal lawsuit, the families say their young children are victims of "devastating and irreversible health problems," including physical and psychological injuries, learning disabilities, weight loss and stunted growth that stem from high levels of lead in their blood from the contaminated water. They allege violations of the Safe Drinking Water Act, a federal law that protects public drinking water supplies throughout the country, set by the U.S. Environmental Protection Agency. Snyder's spokesman told the Associated Press the office won't comment on pending litigation.
Earlier this year, President Barack Obama approved federal funding for Flint, a majority black city of almost 100,000 residents. Snyder, a Republican, eventually declared a state of emergency in January, called in the National Guard and admitted that he didn't act swiftly enough. He has received criticism in recent months over his handling of the contamination and has vowed to fix the crisis. Snyder and other critics have pointed fingers at the EPA, which in return has criticized state officials for not taking action fast enough.
The lawsuit isn't the first to be filed over the water crisis, but it is the most recent legal action taken against officials in Flint, where the national conversation has been focused ahead of Tuesday's Republican and Democratic presidential primaries in the state. Michigan is considered the biggest prize out of four states holding contests Tuesday in the primary season.
At Sunday's Democratic debate in Flint, both Hillary Clinton and Bernie Sanders recognized the crisis as an environmental disaster and government failure, and called for Snyder to resign. The GOP candidates, however, mostly have remained silent on the issue.
This story has been updated to include details from the complaint.