Thousands of Water Lines to Be Replaced in Flint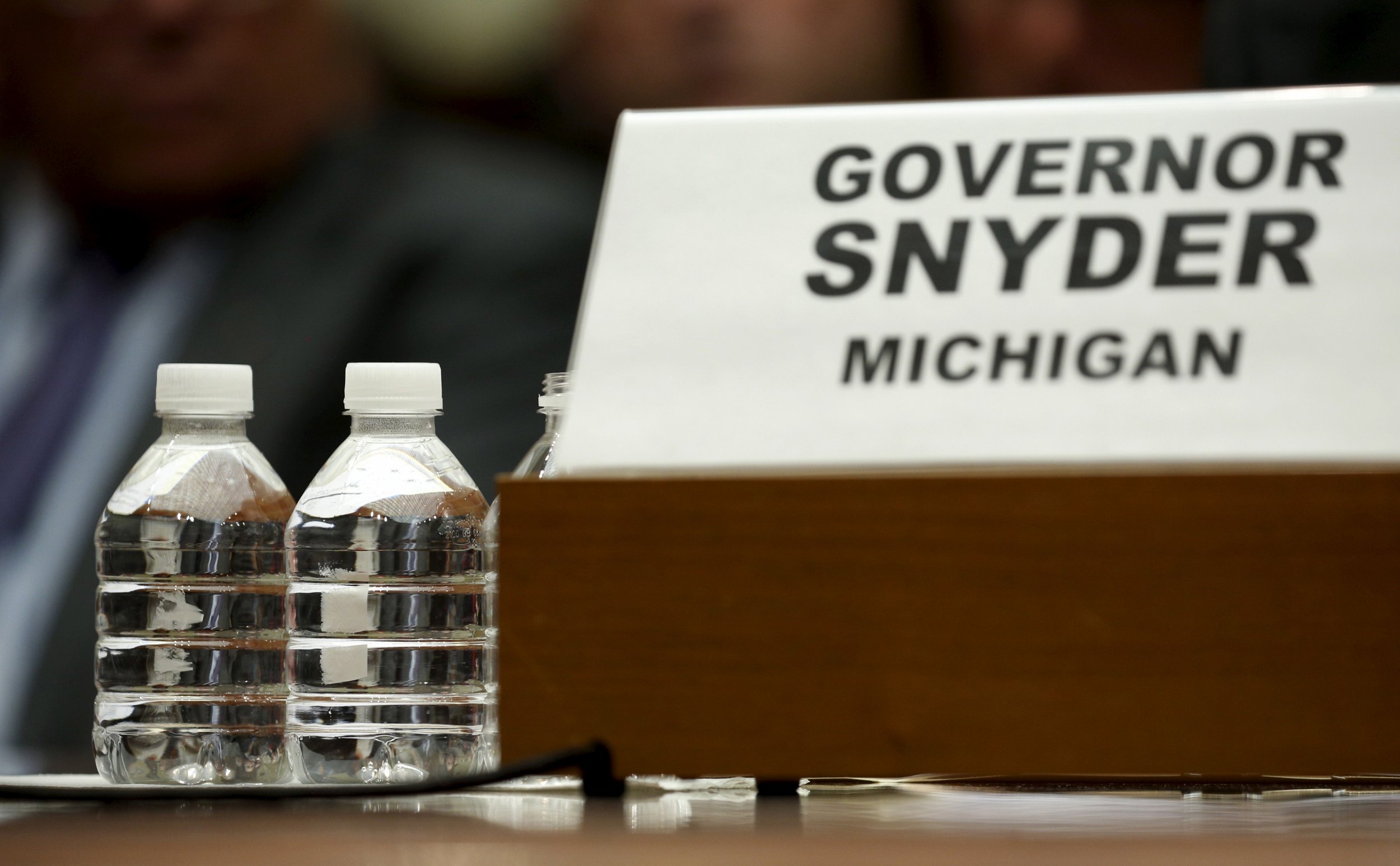 The state of Michigan will replace water lines serving at least 18,000 homes in Flint over the next three years under a settlement approved by a U.S. judge to address a 2015 crisis that exposed residents to lead in their drinking water.
The state will pay $87 million to identify and replace the service lines containing lead or galvanized steel by 2020, according to the settlement approved by U.S. District Judge David Lawson in Detroit, court documents said. An additional $10 million is being held in reserve.
The deal marked a major agreement to replace piping that played a significant role in the Flint water crisis that prompted dozens of lawsuits and criminal charges against former government officials.
Lawson found the settlement to be "fair, adequate, reasonable, consistent with the public interest," according to online court documents, adding that it furthered the objectives of the Safe Drinking Water Act which protects drinking water supplies throughout the nation.
The settlement is the result of a lawsuit filed last year by Concerned Pastors for Social Action, the Natural Resources Defense Council (NRDC), the American Civil Liberties Union and a Flint resident against state and city officials.
"For the first time, there will be an enforceable commitment to get the lead pipes out of the ground. The people of Flint are owed at least this much," Dimple Chaudhary, an attorney for NRDC, said in a statement.
Flint Mayor Karen Weaver welcomed the settlement.
"This agreement is good for the people of Flint," she said in a statement.
The settlement "continues the state's commitment," to providing recovery resources to the residents of Flint, Republican Governor Rick Snyder said in a statement.
Flint's water contamination emerged when tests found high amounts of lead in blood samples taken from children in the predominantly black city of about 100,000.
Flint was under the control of a state-appointed emergency manager when it switched its water source to the Flint River from Lake Huron in April 2014. The more corrosive river water caused lead to leach from pipes.
Flint switched back to the previous water system in October 2015.
Lead poisoning stunts children's cognitive development, and no level of exposure is considered safe.
The $87 million will be drawn from a number of sources, including up to $20 million from the Water Infrastructure Improvements for the Nation (WIIN) Act, which was passed by Congress last year and signed by former president Barack Obama.
Another $20 million will come from state matching funds.