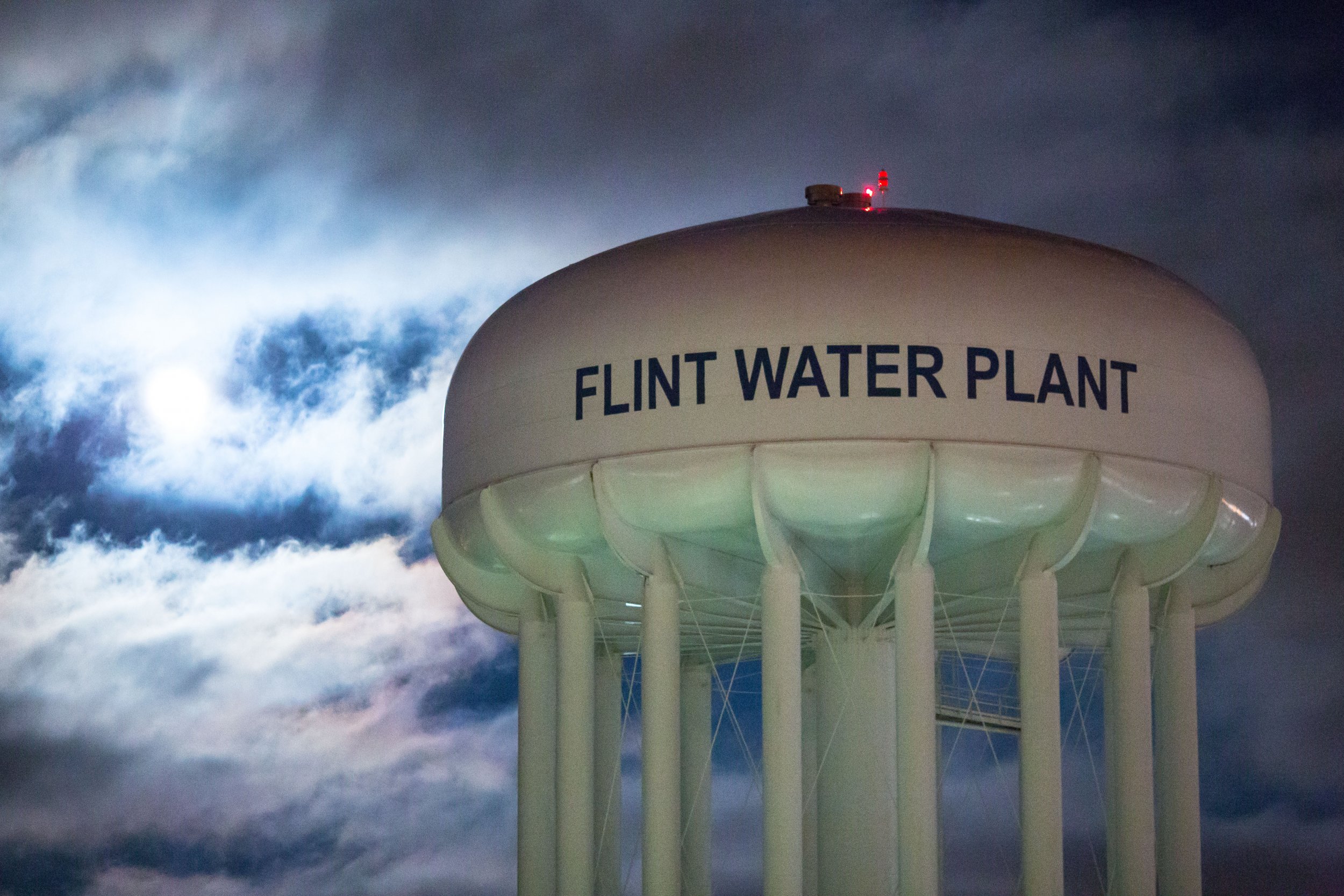 A top medical official in Michigan will be charged with involuntary manslaughter for her role in Flint's water crisis three years ago, which led to at least 12 deaths and sickened 79 more, state prosecutors told Reuters on Monday.
Dr. Eden Wells, the state's chief medical executive, is facing up to 15 years in prison and a $7,500 fine, while a second misconduct charge carries a prison sentence of up to five years and a $10,000 fine.
She previously faced lesser charges when she lied about a Legionnaires' disease outbreak.
Special prosecutor Todd Flood told The Detroit News that the two new charges were due to "some revelations" that came out of another testimony last week, from Health and Human Services Director Nick Lyon, who was also charged with involuntary manslaughter, as well as obstruction of justice. Other testimonies could have influenced Flood's decision, including those of former state epidemiologist Corrinne Miller, Governor Rick Snyder aide Harvey Hollins, the Henry Ford Health System's Dr. Marcus Zervos or former State Health and Human Services Chief Deputy Director Tim Becker, according to The Detroit News.
"I really can't get into the details of it, but I think we'd be derelict if we didn't charge her," Flood told Detroit News reporters following the abrupt hearing. "Based on a new review of other documents and testimony that came out last week, we believe that discovery put us in this place."
The charges stemmed from more than 80 cases of Legionnaires' disease that were spread across Flint due to the water source, according to Reuters. Insufficient water treatment exposed over 100,000 residents to high levels of lead in the drinking water.
Wells's hearing is scheduled for November 6. Flood told The Detroit News that his team is giving her lawyers "notice of the new charges and testimony at the end of the preliminary exam if a judge decides to send her case to trial."
Wells would be the sixth official charged with involuntary manslaughter in connection with the Flint water crisis, which started three years ago when the city switched its water supply from the Detroit Water and Sewerage Department to the Flint River. By February 2015, it was reported that some of Flint's water contained enough lead to make it three times as poisonous as hazardous waste.
While Flint's water finally meets Environmental Protection Agency standards, residents are being encouraged to use bottled water for all of their needs.