Michigan Governor Rick Snyder Being Sued Over Flint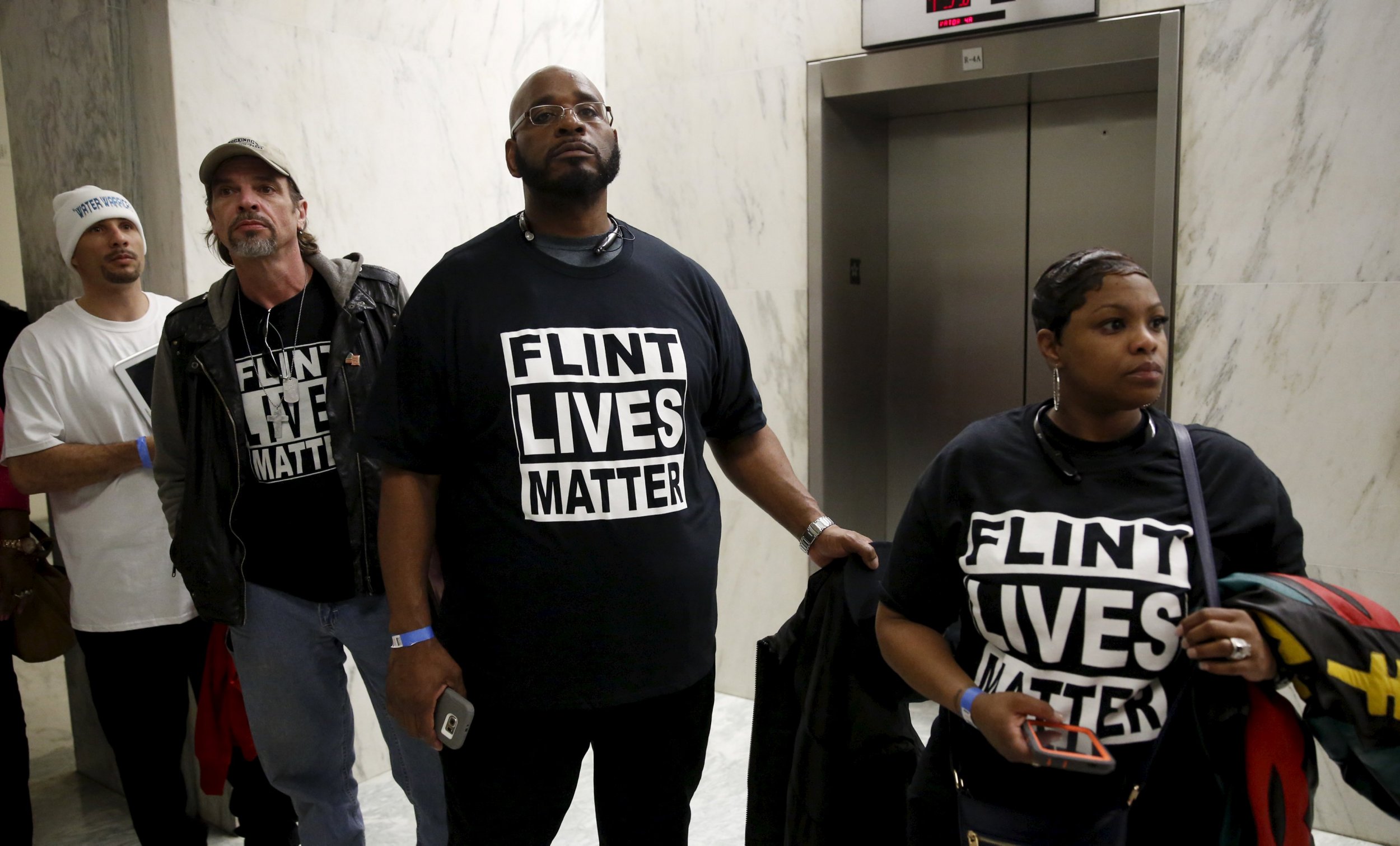 Hundreds of Flint, Michigan residents filed a racketeering lawsuit against the state's governor on Wednesday amid claims that the city's water crisis was part of an "intentional scheme" created by state officials to save money.
For more than two years, Flint's drinking water has been contaminated with lead, causing health problems for residents. Attorneys for the approximately 400 residents included in the suit said Governor Rick Snyder and other state officials knew the water was contaminated, but "wanted to save money" by switching the city's water supply to the Flint River in April 2014 after using the Detroit water system for 50 years.
The lawsuit, filed on Wednesday morning in U.S. District Court in Flint, is one of many cases stacking up against Michigan officials over the contaminated water supply.
"This is the United States of America. We haven't been attacked by foreign people, we've been attacked by those who are here in Michigan," Mark Bern, a senior partner in Bern Ripka LLP, one of the law firms representing the Flint residents, said on Wednesday. The firm previously represented thousands of people in post-9/11 environmental lawsuits and won more than $700 million in settlements.
Chet Kern, another attorney working on the lawsuit, said attorneys have "uncovered a scheme" that saw $50 million collected from water bills being put toward fixing the state's budget. The state of Michigan chose to stop buying Detroit water instead of seeking bankruptcy protection, the lawyers added.
Snyder's office hasn't responded to the lawsuit. The Michigan Department of Environmental Quality and the Department of Health and Human Services are also named in the lawsuit.
Tainted water isn't the only substance harming residents of Michigan's put-upon cities. Air pollution and toxic waste sites in Detroit, where 15 percent of adults have asthma, are also making residents sick.