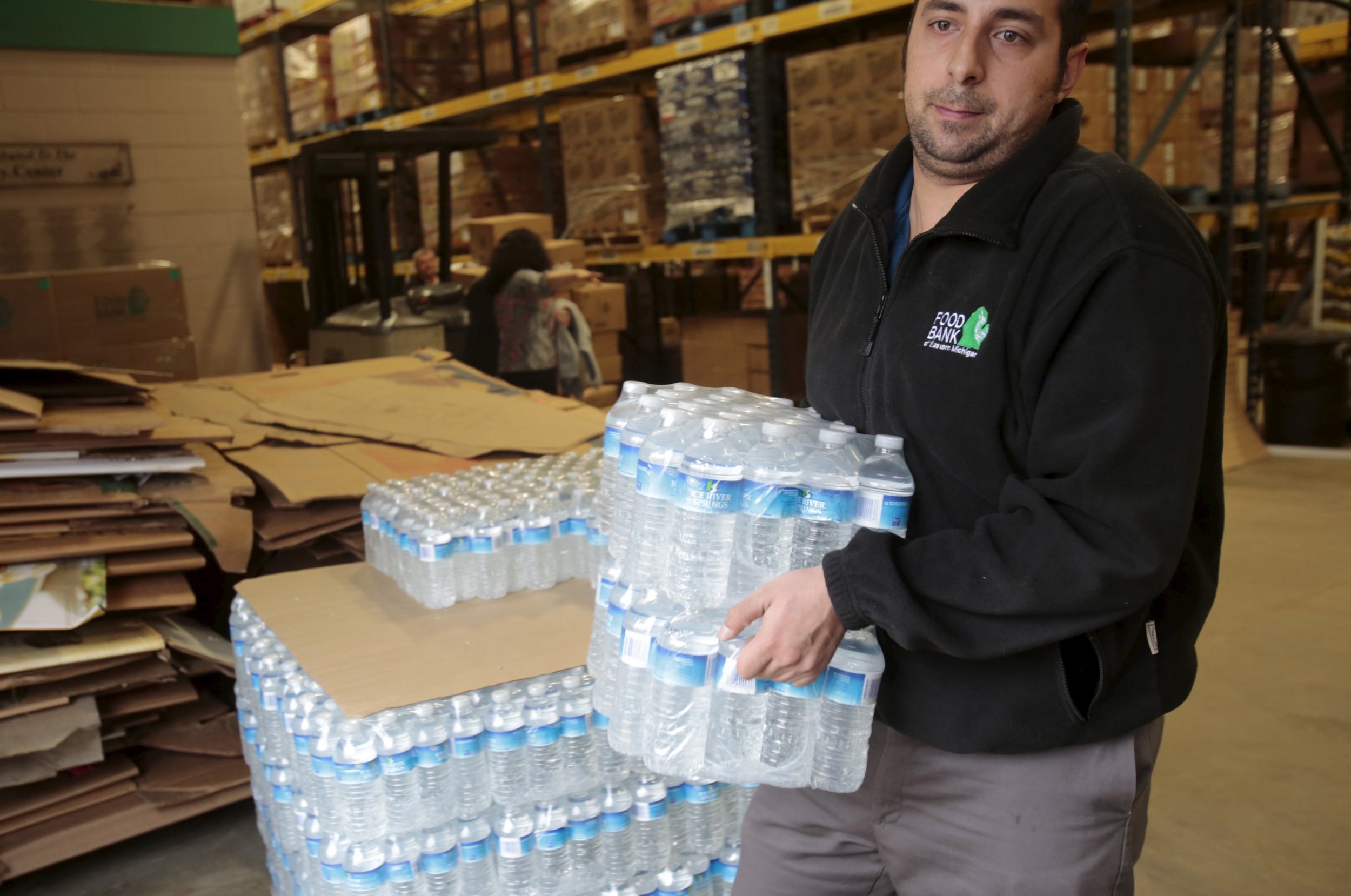 The water scandal in Flint, Michigan has many of the ingredients for a mass, class-action lawsuit: danger signs that may have been ignored, many thousands of potential victims, the possibility of lifelong health problems, and the alleged systemic failure of people in charge.
Even consumer activist Erin Brockovich, the main subject of a 2000 movie named after her, has drawn attention to Flint's plight on her Facebook page and in public appearances.
But big-name, national plaintiffs' firms have yet to jump into the fray in Flint, which has a population of about 100,000.
What's holding them back, several lawyers said, is not the facts or the victims, but the prospective targets: The State of Michigan, the city of Flint, and officials at various levels of government. Special legal protections make it difficult to hold governments liable for damages, they said.
Federal and state governments and employees engaged in their official duties are shielded from most private lawsuits by a legal doctrine known as sovereign immunity. The doctrine, enshrined in the laws of many countries, stems from the centuries-old principle that the government itself cannot commit a legal wrong, though exceptions have evolved.
While cities in the U.S. are not technically considered to have sovereign status, they are similarly protected by state and federal laws.
As of Friday, only a few lawsuits had been filed in the wake of the crisis that began when the city began in April 2014 to use river water, which was more corrosive than its previous supply source and caused lead to leach from aging pipes into the water that people drank and washed in.
Those suits were filed against the state, city, and various state employees by a group of Michigan lawyers who are pushing relatively novel theories designed to circumvent immunity. The financially troubled city was governed by a state-appointed emergency manager at the time of the change to the river water.
A spokeswoman for Michigan Attorney General Bill Schuette declined to comment on the lawsuits. The Flint City Attorney's Office did not return calls seeking comment.
The legal scene couldn't be more different in Southern California, where several big, national law firms are behind some of more than 25 suits filed over a disastrous natural gas leak near Los Angeles that has forced thousands of residents from their homes since October.
The targets of those suits are the utility Southern California Gas Co and its parent company Sempra Energy, the non-government operators of the leaking gas storage facility. A state court in Los Angeles is currently considering a motion to coordinate the cases.
"THEY POISONED KIDS"
Frank Petosa, head of complex environmental litigation at Florida's Morgan & Morgan, which is representing residents in the California case in multiple lawsuits, said the firm decided against litigating in Flint for now.
"The concern is the sovereign immunity," Petosa said.
Robin Greenwald of New York plaintiffs' firm Weitz & Luxenberg, which is also representing plaintiffs in California, agreed that immunity was an obstacle in Flint. But she did not rule out getting involved in some way.
"I really believe there must be something to do here," she said. "There must be an opportunity for that community to be compensated. They poisoned kids."
Tests have shown an alarming rise in the levels of lead in the blood of children from the city.
The crisis has led to the resignations of several officials, federal and state investigations, and widespread concerns that a potential health crisis in a largely poor, majority African-American city had been ignored. Officials had insisted the water was safe for many months despite concerns expressed by residents and activists after the change in the source of the supply.
Sovereign immunity does not apply if the government or an employee infringes on the U.S. constitution, as in, for example, cases where police have allegedly violated someone's civil rights. It also may not apply if the plaintiff can show there was gross negligence. Michigan law, however, shields the state's topmost officials - including the governor, agency heads andFlint's emergency manager - even in cases of gross negligence.
There are other exceptions to immunity, such as injuries involving government-owned vehicles or buildings, but they are typically spelled out in state and federal laws and not applicable to the water crisis, lawyers said.
Undaunted by the high bar, a coalition of Michigan lawyers is pursuing creative arguments on behalf of what one of them, William Goodman of Detroit's Goodman & Hurwitz, said could be as many as 30,000 to 90,000 residents.
"We're zigging and zagging around government immunity," said another of the lawyers, Michael Pitt, of Royal Oak, Michigan's Pitt McGehee Palmer & Rivers.
STATE-CREATED DANGER
One of the Flint lawsuits, filed in November against the state and local governments and various officials in U.S. district court in Ann Arbor, makes a federal constitutional argument. It contends that the decision to switch the water source denied residents their civil rights to bodily integrity and to be free from state-created danger. The state's response is due next month.
Pitt said he was aware of no federal appeals court that had addressed such claims in a comparable situation, but a similar suit over asbestos in public housing is currently pending in a Philadelphia trial court.
The Flint lawyers announced two other lawsuits this month. One, filed in the Michigan Court of Claims against the governor and state agencies, alleges state constitutional violations. The other, filed in Genesee County Circuit Court, targets lower-level officials who are not protected by Michigan's immunity laws if they are shown to have acted with gross negligence.
In all three cases, the plaintiffs are seeking damages for alleged health problems from the water. In the federal case, they also are seeking punitive damages, which are barred in Michigan state courts.
"We're going to continue to fight until we get what we need," said former Flint City Attorney Trachelle Young, one of the lawyers in the group.
Jean Eggen, a professor at Delaware Law School specializing in environmental law, said all the Flint lawyers' legal arguments would be challenging but maybe not impossible. In her view a "forward-thinking" judge might be open to the constitutional arguments.
But Peter Hsiao, the Los Angeles-based head of the environment practice at global law firm Morrison & Foerster, who has represented California agencies and municipalities against environmental lawsuits seeking to circumvent sovereign immunity, said those cases were all dismissed by judges before trial.
"I think in Flint they'll have the same difficulties," Hsiao said.