National Guard Called to Flint to Deal With Water Crisis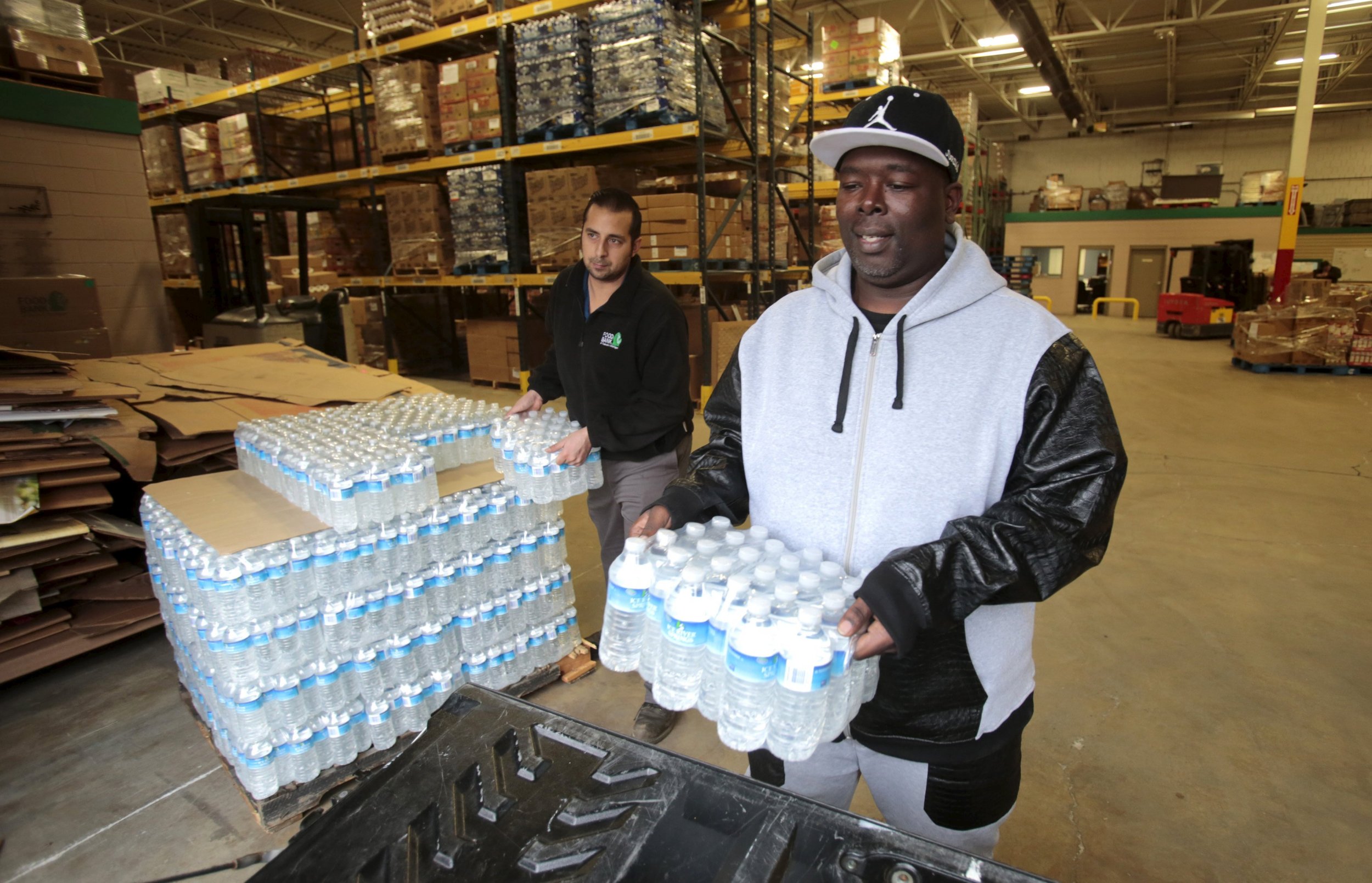 The monthslong crisis with the lead-laced water supply in the city of Flint, Michigan, has reached a pivotal point after the National Guard was called in on Tuesday.
Michigan Governor Rick Snyder, who has come under heavy criticism for his handling of the ongoing crisis, activated the National Guard late on Tuesday. Snyder also requested assistance from the Federal Emergency Management Agency (FEMA) on Tuesday—which many activists agree the governor should have done months ago.
Flint's drinking water became contaminated with lead in 2014 after the source of the city's water supply was changed from that of Detroit's to water from the Flint River, which is treated by Flint's water treatment plant, to lower costs. In October, the city declared a public health emergency after tests showed children with elevated levels of lead in their bodies. The numerous and severe health risks associated with lead exposure to children include learning difficulties and slower growth, as well as stomach pains and muscle weakness, while for pregnant women exposure includes the possibility of premature birth and a smaller baby.
Snyder declared a state of emergency in the city of Flint on January 5, more than a year after initial complaints about the water's smell, taste and scent came up after the supply switch.
"The governor is offering placid responses and slow-walking important remedies, while the investigation into how one of Michigan's greatest manmade public health crises unfolded comes up with explanations in dribs and drabs," the Detroit Free Press editorial board wrote on Monday.
The National Guard, who will arrive in Flint on Wednesday, will "assist with distributing supplies at the five water resource sites established in Flint," according to a press release from Snyder's office. By Friday, 30 National Guard personnel are expected in the eastern Michigan city to help American Red Cross volunteers continue to distribute water filters, bottled waters, replacement cartridges and testing kits to residents.
"As we work to ensure that all Flint residents have access to clean and safe drinking water, we are providing them with the direct assistance they need in order to stretch our resources further," Snyder said in a statement. "The Michigan National Guard is trained and ready to assist the citizens of Flint."
Since October, more than 12,000 water filters have been distributed to Flint residents and more than 700 water tests have been carried out. Out of 2,000 blood tests, 43 cases of elevated lead levels have been discovered.