Local Officials Face Involuntary Manslaughter Charges, Among Others, in Flint Water Scandal Investigation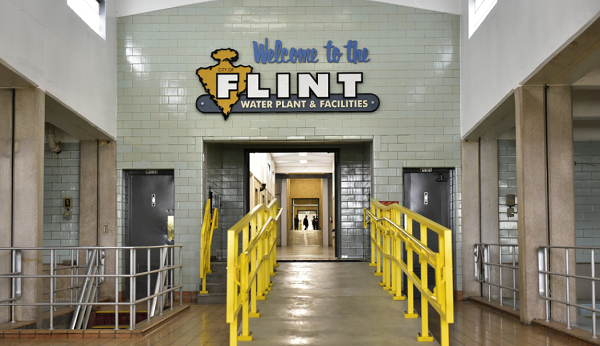 Several people have been charged with involuntary manslaughter in an investigation regarding Flint's water crisis, in which lead contamination sparked an outbreak of Legionnaires' disease in 2014 and 2015.
The names of fifteen state and local officials, many of whom were employed by Michigan's Department of Environment Quality, was released by the Associated Press on Friday.
Of those charged, seven pleaded no contest and were given misdemeanor deals that will keep their criminal record clean. Officials named by the AP as charged include the following: Michael Prysby, Stephen Busch, Liane Shekter Smith and Adam Rosenthal of the Department of Environmental Quality; City of Flint workers Mike Glasgow and Daughtery "Duffy" Johnson and Corinne Miller from the state's Department of Health and Human Services.
Eight others are facing a range of charges from misconduct in an office conspiracy to involuntary manslaughter. But the charges are still pending. They include the following, according to the AP: Former chief medical executive Dr. Eden Wells; state health department workers Nancy Peeler and Robert Scott; Patrick Cook of the Department of Environmental Quality; Howard Croft, the former director of Flint public works; the city's former emergency managers Darnell Early and Gerald Ambrose.
The charges mark the biggest advancement in the investigation since Michigan's state health director Nick Lyon was indicted in August for not responding quickly enough to the outbreak of lead poisoning in Flint's water.
The crisis has been linked to the deaths of 12 people, two of whom-Robert Skidmore, 85, and John Snyder, 83—some experts believe developed the disease in direct relation to drinking contaminated water.
Flint officials chose to use tap water from the Flint River opposed to the Detroit Water and Sewerage Department in an attempt to cut cost. Although a spike in Legionnaires' disease occurred in Flint as early as 2014, Michigan Governor Rick Snyder didn't announce the outbreak until January 2016. Lyon had been aware of the increase months before.
In the three years that have passed since the scandal first started receiving major attention, no convictions have been reached.