Why Is 'Flip Or Flop' Ending After 10 Seasons on HGTV?
One of HGTV's most popular shows is coming to an end after eight years, 10 seasons and over 150 episodes. Flip or Flop hosts (and exes) Tarek El Moussa and Christina Haack announced the news on their Instagram, with both calling the news "bittersweet."
This news comes just a week before the Season 10 finale is set to air on HGTV, which will now be the last installment of the home renovation show. This last-ever episode will air on the network on Thursday, March 17, at 8 p.m. ET / 7 p.m. CT.
HGTV also released a statement confirming that the show is ending after what they called an "epic 10-season run as a top-rated unscripted series."
Why is Flip or Flop ending?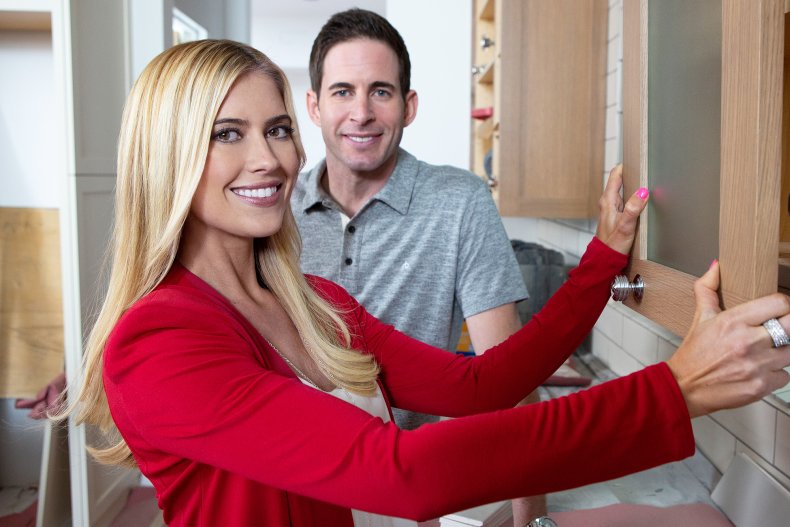 It seems that the former married couple are now also breaking up the creative partnership to focus on their own separate projects on the network.
As announced by Deadline at the start of March 2022, El Moussa and Haack recently re-upped their HGTV talent deals, securing the future of their solo shows Flipping 101 with Tarek El Moussa and Christina on the Coast. Season 4 of the latter is expected to come in late 2022, while Season 3 of the former is set for early 2023.
As such, it seems that the couple simply decided to stop making the show when their initial contracts ran out.
It should perhaps not come as a surprise that the former married couple no longer want to make the show together. After all, both have married other people since divorcing in 2018. Haack married For the Love of Cars host Ant Anstead in 2018 and divorced him in 2020 (Antstead has since started dating the two-time Oscar winner Renee Zellweger). She is now engaged to realtor Joshua Hall.
El Moussa, meanwhile, married Selling Sunset star Heather Rae Young in October 2021, in a wedding that was the subject of its own HGTV special.
Haack's message announcing the end of the show read in part: "Bittersweet news to announce, it's the end of an era. Next week's episode of Flip or Flop will be the SERIES finale. I'm filled with gratitude to have done 10 seasons of a hit show. I remember filming the pilot and thinking, "wouldn't this be crazy if is this actually made it to network tv?" And here we are, a decade later."
El Moussa, meanwhile, wrote: "You guys have been with us through it all—you watched me beat cancer, you've watched the babies grow up into the most amazing little humans, and everything in between but I'm not going anywhere and I can promise that you are going to love what comes next!"
Flip or Flop, Flipping 101 with Tarek El Moussa and Christina on the Coast all stream on Discovery+.