'Flirtatious Secretary' Virtual Assistant That Does Sexy Dancing Taken Offline for Objectifying Women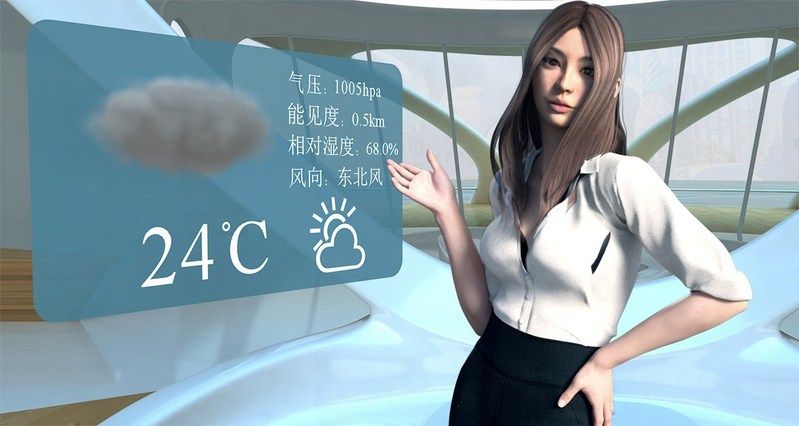 Baidu, one of China's largest tech companies, has pulled a flirtatious secretary-themed virtual assistant after it was accused of objectifying women.
The virtual reality avatar, nicknamed Vivi, was a built-in feature on a new virtual reality headset sold by iQiyi, the video platform owned by Baidu, but after media complaints, the tech giant has taken the product "offline for further modification", reports The Wall Street Journal.
Vivi mimicked the capabilities of Siri, Bixby and other similar voice-controlled assistants powered by artificial intelligence technology. It could recommend films or video games to play, tell the time, the weather, the time of TV shows and complete missing parts of a poem, according to South China Morning Post.
But unlike Siri or Bixby, Vivi appeared in an office-like setting wearing a white blouse and short skirt, said phrases such as "I am your girlfriend. You must love and adore me," and could also be made to do sexy dancing. Users could also 'touch' Vivi, who would respond by giggling or pretending to be angry, reports SCMP.
Earlier this week, the WSJ contacted iQiyi and asked whether Vivi encouraged "a view of women as sexual objects in the workplace".
In response, iQiyi said the product was a "beta-testing version designed to gather users' feedback".
It added: "iQiyi has noticed the issue raised by media and already taken the product offline for further modification. We'd like to make an apology for the concerns it might have raised."
The virtual reality headset was first announced in March and Vivi was promoted alongside it as a built-in "girlfriend" smart assistant. Created by iQiyi's hardware team Rainbow VR Studio and its Natural Language Process (NLP) team in collaboration with Emotibot, a film dedicated to emotional semantics, Vivi was scheduled to be the world's first smart assistant who's capable of providing basic emotional exchanges by reading people's moods through emotion recognition technology, according to PR Newswire.
Beta—Vivi was released during a time when awareness about sexual misconduct in the workplace was widespread. Inappropriate sexual behaviour, especially in the workplace, has been thrust into the spotlight in the U.S. recently, after disclosures about high-profiled men came to light.