Floods, Storms and Earthquakes Displaced Millions in 2014: Report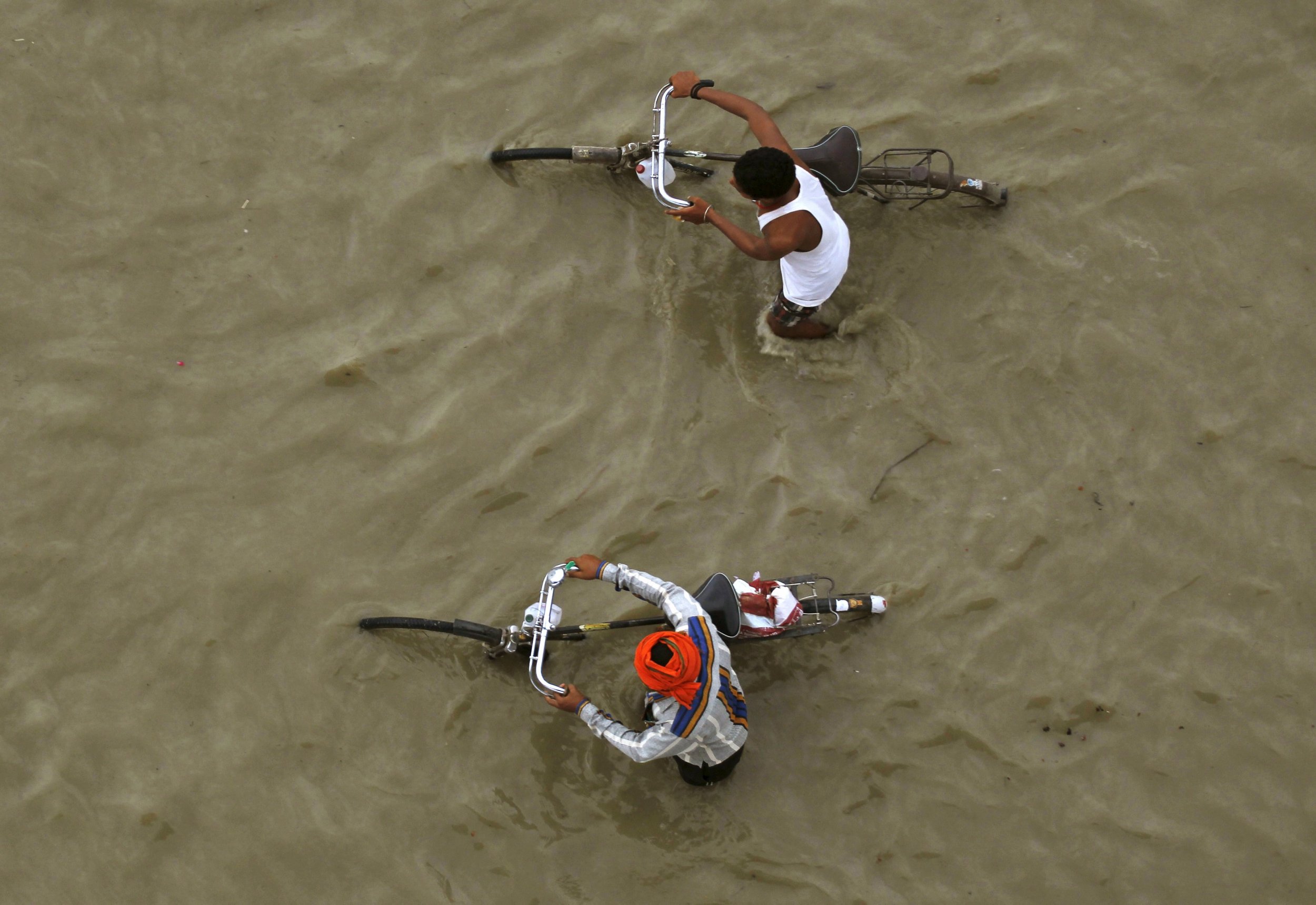 Destruction wrought by natural disasters has displaced one person every second from his or her home over the past seven years, with humans, not Mother Nature, often to blame, a report published Monday by the Norwegian Refugee Council (NRC) says.
More than 19 million people from 100 countries were forced from their homes by natural disasters in 2014, and disaster-related displacement is on the rise, according to the report by the Oslo-based refugee and internally displaced persons nonprofit. Weather-related events like floods and storms alone displaced 17.5 million people in 2014, while 1.7 million fled due to geophysical occurrences such as earthquakes.
Since 2008, disasters have displaced 26.4 million people a year, or one person every second, the NRC calculated. In addition to climate change, economic development, urbanization and population growth in areas at risk of hazards are "a toxic mix" of factors that contribute to increased displacement, Alfredo Zamudio, the NRC's Internal Displacement Monitoring Center director, said in a statement Monday.
"The millions of lives devastated by disasters is more often a consequence of bad man-made structures and policies than the forces of Mother Nature," Jan Egeland, the NRC's secretary-general, said in a statement on Monday. "A flood is not in itself a disaster. The catastrophic consequences happen when people are neither prepared nor protected when it hits."
The report examined the impact of natural disasters such as the 2010 Haiti earthquake, flooding in Bosnia and Herzegovina, and the 2006 Sidoarjo mudslide in Indonesia.
Asia saw the largest number of forcibly displaced people, at 16.7 million, or 88 percent of the 2014 total, followed by the Americas and Africa.
China, India and the Philippines, which were hit with two Category 3 typhoons last year, had the highest number of displaced people in absolute terms. In the U.S., more than 56,000 people still need housing assistance after Hurricane Sandy hit in 2012, and 230,000 people in Japan still need new homes after the 2011 tsunami and earthquake, which killed almost 16,000 people.
People are 60 percent more likely to be displaced by a natural disaster today than four decades ago, and in some cases, people can remain displaced by disaster for several decades, according to the NRC. The danger posed by rising temperatures prompted the United Nations to issue its first-ever heat wave guidelines earlier this month after deadly heat waves killed 2,330 in India and more than 1,000 in Pakistan.
"The largest increases in displacement are related to weather and climate-related hazards, particularly floods," the report says. "Climate change, in tandem with people's increasing exposure and vulnerability, is expected to magnify this trend, as extreme weather events become more frequent and intense in the coming decades."