'Floor Is Lava': Why The Netflix Show Pays Tribute to Tim Sullivan
Floor is Lava has been Netflix's latest streaming sensation, with the show currently at the top of the streaming charts in the U.S. Many viewers of the assault course game show have been touched by the show's tribute to Tim Sullivan, an executive producer on the show who died in May 2019.
The show features an in memoriam to the producer, who also worked on shows like Project Runway, Top Chef, and Last Comic Standing. The Montclair, New Jersey-born producer had worked on the show before dying of bile duct cancer at the age of 42.
At the time of his death, a friend paid tribute to the Floor is Lava producer on their Instagram. They wrote: "RIP Tim Sullivan. I'm completely shocked you're gone so soon. Thanks for sending me two seasons of The Golden Girls on DVD when I got deported. Thanks for being so kind, supportive, and for my dorky nickname Walky Shoes even though you knew I hated it. (I love it.) And thanks for the socks of course. You will be missed, Timmy. My heart goes out to your family."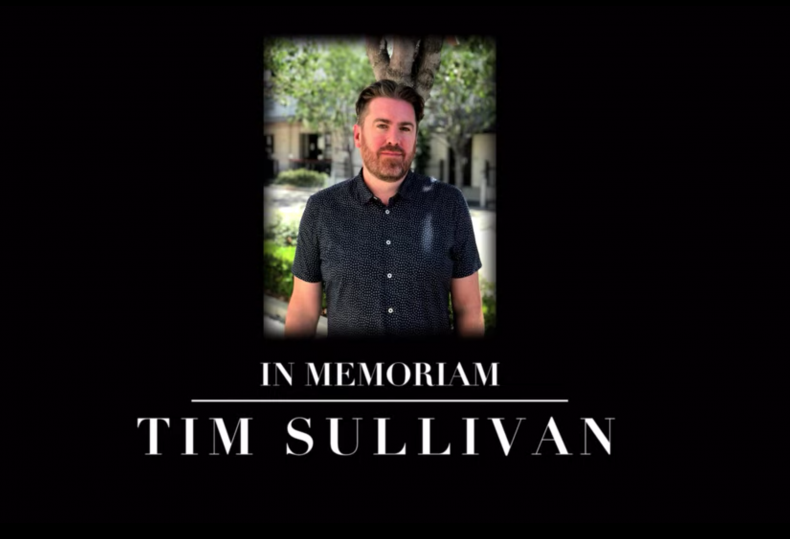 A year after Sullivan's passing, his wife shared a picture of him on her Instagram, writing, "It's a year today since we lost our ray of light and love. There are no words to fill the void but we raise a glass to you this eve and remember our gorgeous, funny, smart hero. We love you and miss you every day [heart emoji] (oh and thanks for sending the rain this morning.. your favorite) x."
Prior to his death, his family set up a GoFundMe to help pay for advanced treatment, but this has now become a support fund for his widow and son. So far, the fund has raised $137,000, including $10,000 from Sony Pictures Television, who had an overall deal with Sullivan's production company Gang of Wolves.
This GoFundMe says of Sullivan: "Tim passed peacefully in the early evening of May 18th, surrounded by family and friends.
"He battled tremendously hard, enduring months of therapies to treat the disease and its complications. Tim's wicked wit, deliciously dark sense of humor, playful nature, and intelligence will be remembered by all who had the good fortune to meet him. The legacy of his spirit will live on through Claire and Rory, and all that he knew well."
Floor is Lava is streaming now on Netflix.