Florida Man and Niece Choke Uber Eats Driver Who Crashed His Car, Punch Him in the Face and Steal His Bag, Police Say
Two family members have been arrested for allegedly robbing and attacking an Uber Eats driver after stopping to check on him following a car accident.
Glenn Antonietti, 57, and his niece, Lisa Antonietti, 33, of Hudson, Florida, have been arrested following an incident on Ridge Road in Port Richey on August 19.
According to the Pasco County Sheriff's Office, after the pair had stopped to check on the driver, Lisa Antonietti allegedly picked up the victim's bag containing about 60 Xanax pills and started to walk away, reports Patch.
When the driver confronted her, she allegedly choked him from behind. The pair are also accused of punching the driver in the face during the attack, according to WTSP. Lisa Antonietti then gave the driver his bag and walked away after witnesses intervened.
Deputies eventually caught up with the pair at a McDonald's at 9441 State Road 52 in Hudson. Both were charged with robbery by sudden snatching, with Glenn Antonietti also facing an additional charge of possession of a crack pipe.
According to online records, Glenn Antonietti is a habitual offender and has faced charges in the past for grand theft motor vehicle, driving while license suspended or revoked, dealing in stolen property and burglary.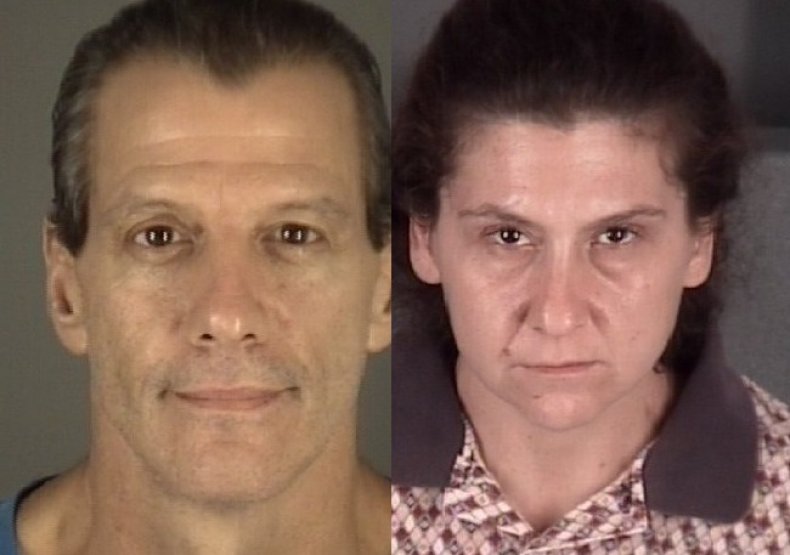 Elsewhere in Florida, Pasco County police are praising the actions of a neighbor who shot dead an armed suspect during a domestic violence attack and for helping to rescue the victim's children.
The Pasco County Sheriff's Office said the neighbor could hear a woman screaming for help in the Trinity area on the evening of August 21. The woman then handed her young children down to the neighbor from her second story window so he could take them to safety.
The suspect then pointed a gun at the neighbor and opened fire. The neighbor shot back, killing the suspect. The man and woman involved in the domestic dispute were husband and wife.
In a press conference, Pasco County Sheriff Chris Nocco described the neighbor as a "hero." Nocco said, "Protecting somebody's life is a priority," reported WFTS.
"I couldn't imagine. I would never suspect anything like that," neighbor Rick Sells said. "Potentially, it could draw everybody closer together and that's what we can hope comes out of it is that it will bring neighbors closer together, in time I think it puts everybody on alert. You never know what's going on down the street."