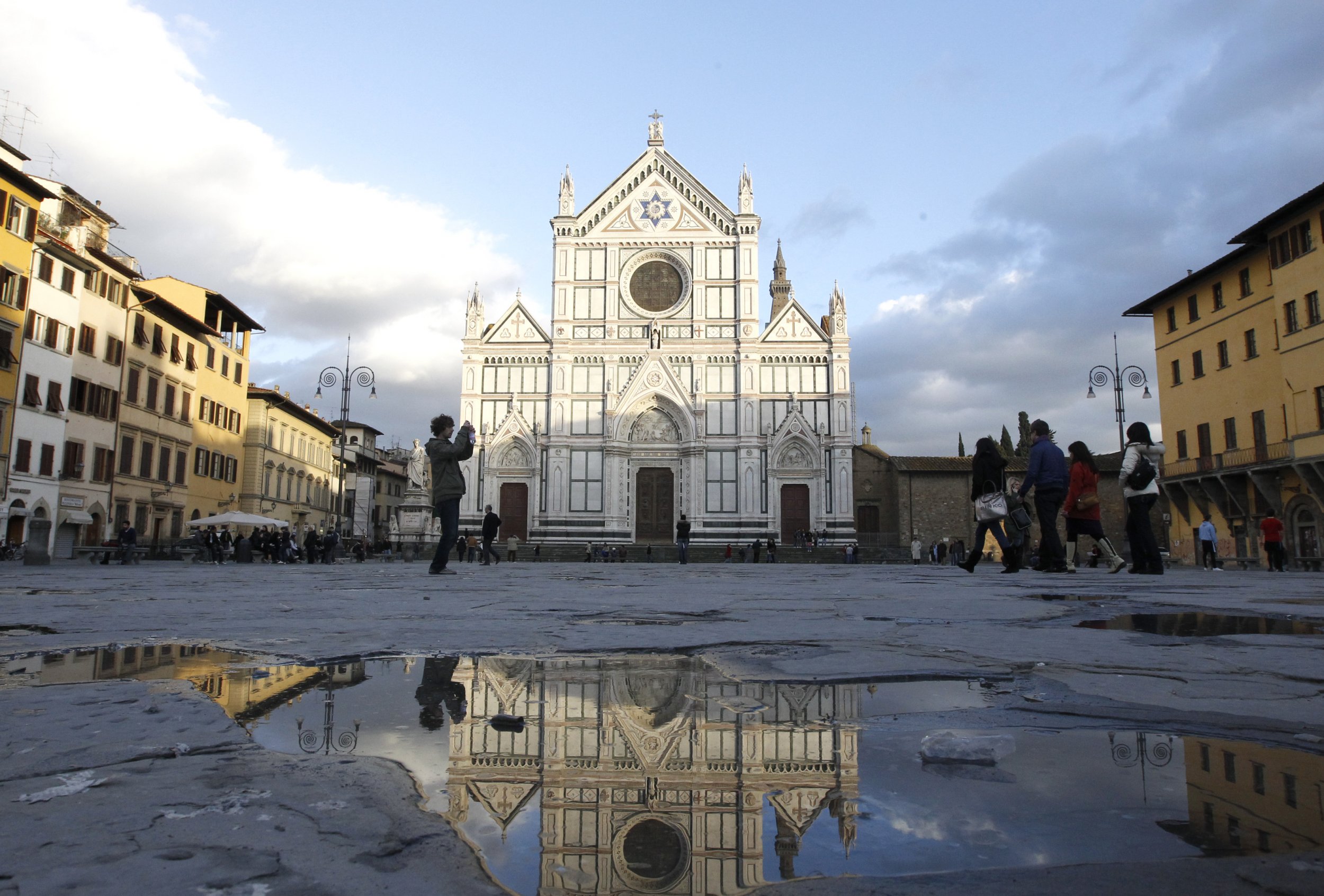 The mayor of Florence, Italy, had had enough of tourists sitting down to snack on the steps of the city's century-old churches, so he came up with a plan.
From Wednesday, mayor Dario Nardella instructed the city's cleaners to hose down the steps around lunchtime, so that people would not sit down on the wet pavements.
"Our churches aren't restaurants. They are cultural and religious spots to love and admire," he told local media, explaining the reasoning behind the measure he described as an experiment. Nardella also said he was surprised his idea had received so much attention, as the goal is not to punish tourists, but to preserve the city's heritage and decor "in innovative ways."
However, the mayor's plan encountered one major flaw when put into practice: hot Italian sunshine. Nardella watched when the cleaners sprayed the first round of water at around 1 p.m. outside Santa Croce, one Florence's iconic churches. But 10 minutes later, the steps were dry, as Italian news agency Ansa reported.
Undeterred, the mayor promised there would be a second round of spraying an hour later. "We will do two rounds because we are interested in the lunchtime period, which is the one in which the most amount of people come to eat and drink," he told local media.
When questioned about the limited period for which the steps remain wet, he replied, "If it does not work, at least the steps will be cleaned." However he said he is also ready to cordon off the area and deploy police officers to issue fines to those who still choose to sit on the steps.
Admired worldwide for its stunning Renaissance art and architecture, Florence receives almost 10 million visitors a year. The whole of Florence's historic center is protected as a UNESCO World Heritage Site. UNESCO's charter, according to the mayor, forbids consuming food and beverages on the monuments' steps.
Tourists were perplexed by the initiative: "This is not normal," two Spanish tourists told local newspaper La Nazione.