Florida Abortion Bill Would Require Judge to Rule if Teen's Mature Enough to Terminate Pregnancy
If a Florida bill becomes law, teenagers who don't get permission from their parent or guardian to get an abortion will have to plead their case before a judge, presenting a problem that teenagers deemed too immature to have an abortion might be considered mature enough to have a child.
House Bill 1335, which was introduced on March 5, would amend Florida's statute from being a notification state to a notification and consent state with regard to abortion. On Tuesday, the Florida House Health Quality Subcommittee approved the bill, with 10 votes in favor to four votes opposed. The bill is now in the Judiciary Committee, awaiting a vote.
Along with notifying a parent or legal guardian that a minor is going to have an abortion, physicians would have to obtain notarized written consent before moving forward with the procedure.
"This bill is only going to disproportionately disenfranchise the young people who are in dangerous situations," Kim Scott, director of public policy for Planned Parenthood of South, East and North Florida, told Newsweek.
Terminating a pregnancy and carrying it to term are both life-altering decisions and ones that Ingrid Duran, the state legislative director for National Right to Life, said must include parents. She likened abortion to getting a tattoo, being given medicine in school or even getting married, all of which require parental consent, and told Newsweek that parents had a right to know what was going on with their minor daughters.
"And if there are any complications with the abortion, a teen who obtained her abortion secretly will be afraid to tell her parents if she's spiked a fever or is having any kind of complication," Duran said. "These laws serve to protect minors as well."
Planned Parenthood found that minors "overwhelmingly" involve their parents in their decision to terminate a pregnancy. Those who don't seek advice from their parents, Scott said, are often from family environments that don't have healthy relationships, and in some cases it's their parent who impregnated them.
For those who can't or don't want to get consent from their guardian or parent, the bill enables them to petition a circuit court for a waiver. To obtain the waiver, the court must find "clear and convincing evidence" that a girl is mature enough to make the decision to terminate her pregnancy.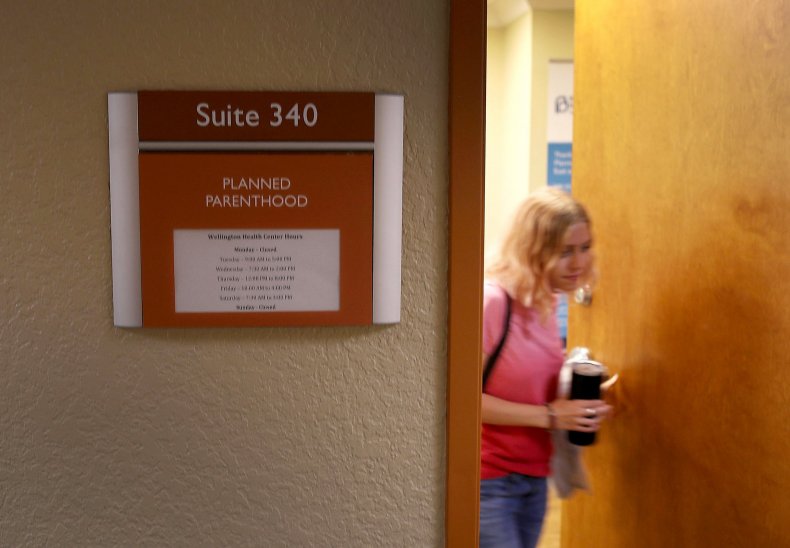 Ensuring that a teenager understands the implications of her choice may seem a logical step in the process. But, Scott said, deeming a teenager to be too immature to have an abortion, thereby forcing her to carry a pregnancy to term, defies logic.
"If that judge doesn't deem you mature enough to have an abortion, that judge is deeming you mature enough to have a child, and that is daunting," said Scott.
In determining whether the waiver should be granted, the court will consider several factors, outlined in the bill as:
Age
Overall intelligence
Emotional development and stability
Credibility and demeanor as a witness
Ability to accept responsibility
Ability to assess both the immediate and long-range consequences of the minor's choices
Ability to understand and explain the medical risks of terminating her pregnancy and to apply that understanding to her decision
Jessica Goldberg, the senior attorney organizing manager of If/When/How, a national network that fights for reproductive justice, took issue with the fact that the majority of those factors can't be measured on a standard rubric.
"How do you prove your intelligence?" Goldberg asked. "It's so subjective as to what a judge is going to consider intelligence."
Along with a standard that leaves a lot to interpretation, Goldberg said the determinants could be disproportionately harmful to young women of color, who are less privileged than their white peers.
"This is not the right way to support and sustain healthy families," she said. "There are ways we as a society can do that, and this is not it."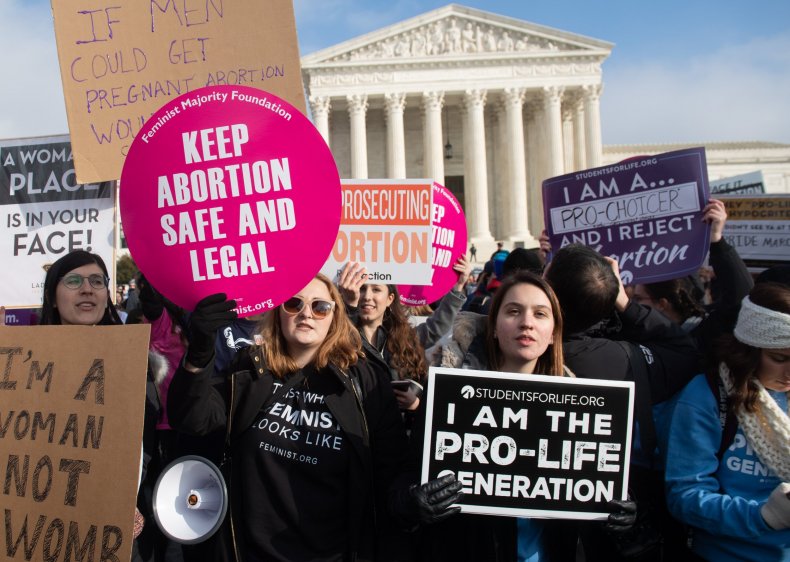 The American Association of Pediatrics (AAP) acknowledged that while legislation requiring parental consent for an abortion intends to help minors, it actually has adverse effects, including medical and psychological harm.
"Judicial bypass provisions do not ameliorate the risk and may delay access to safe and appropriate care, making it a later, more complicated procedure," the AAP stated.
Goldberg identified delay as being one of the "most significant problems" with parental involvement laws. Under Florida's bill, cases in which a teenager is petitioning for a waiver must be given precedence, and the court must rule within three days of the petition being filed. Three days may not seem like a long time, but she said it's not the only delay point.
"You may have a young person who calls a clinic and is learning for the first time there are these requirements," Goldberg said. "So it's then the process of considering what is the best route for them … These laws a really intended to create barriers for young people."
While Goldberg, Scott and even the AAP disagreed with the contents of the proposed bill, Duran called it a "good, commonsense law."