Alligator Found Alive With Legs, Eyes, and Mouth Taped Shut
An alligator in Florida has been found alive but bound up with duct tape in an incident that has spurred an investigation and the offer of a reward to find the culprit.
Last month, Barbara Thornton and her husband Jack discovered the creature swimming near the shore by her backyard near the Wekiva River in Seminole County with black tape over its eyes and snout.
They said that the hind limbs were bound up so tightly that it was hindering the reptile's circulation.
"It's very sad," Barbara Thornton told Fox 35. "It makes you wonder about the human condition and how someone could be so cruel to do something like this."
"We really want to catch these people. We want these people to understand that this is cruel," she told the network. "We can't do this to our wildlife, any wildlife in our community."
Florida Fish and Wildlife Conservation Commission (FWC) was informed about the incident. A trapper caught the creature, which was about seven feet long.
Alligators can be legally hunted in Florida but only when in season and by someone with an approved state license. Otherwise it is a felony to kill, capture or possess the reptile.
Thornton and her husband donated $500 to a reward for any information leading to the person or people responsible. Meanwhile, Gatorland, an Orlando attraction that takes in distressed alligators, has contributed another $1,000 to the reward pot.
"I was absolutely outraged," Savannah Boan, who handles the reptiles for Gatorland, told WKMG. "I mean that anyone would do that to any living creature."
She said those who handled the reptiles would cover their eyes to make them safe but expressed shock that someone would tape them over. "I mean that is just something I have never even heard of before," she added.
Gatorland said it protected alligators and educated the public about them. It also rescued nuisance alligators that would otherwise be euthanized by trappers in its Gatorland Global conservation program.
Jack Thornton said it was the third time he had seen an alligator taped up. "There was another one a month ago. There was another one back there on the spring's side about a year ago. I don't know who's doing this," he said according to Click Orlando.
"It is exceptionally cruel. It's either motivated by sadism or pure incompetence without regard for motivation. It's a behavior that needs to be corrected," he added.
In a statement to Newsweek, the Florida Fish and Wildlife Conservation Commission (FWC) said: "We have an active investigation into both incidents. If the public has any information regarding the incidents, we encourage them to contact the Wildlife Alert Hotline at 1-888-404-3922." Newsweek has contacted Gatorland for comment.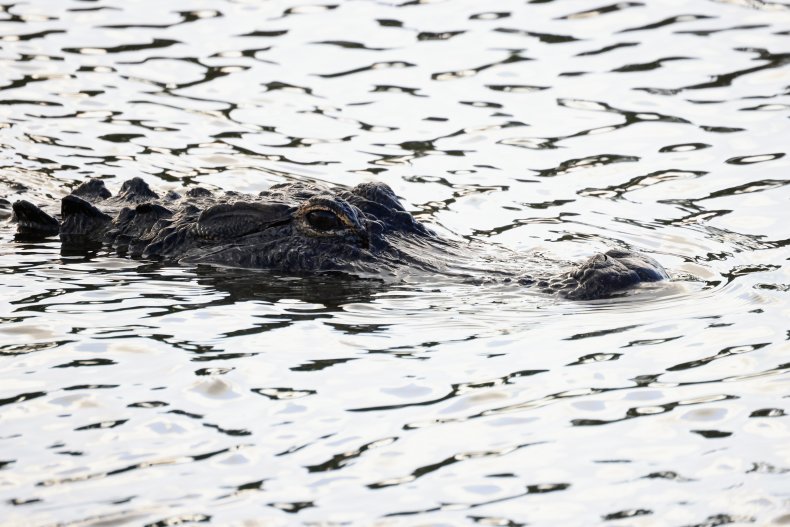 Update 05/13/21, 10:00a.m. ET: This story has been updated with a response to Newsweek by the Florida Fish and Wildlife Conservation Commission.