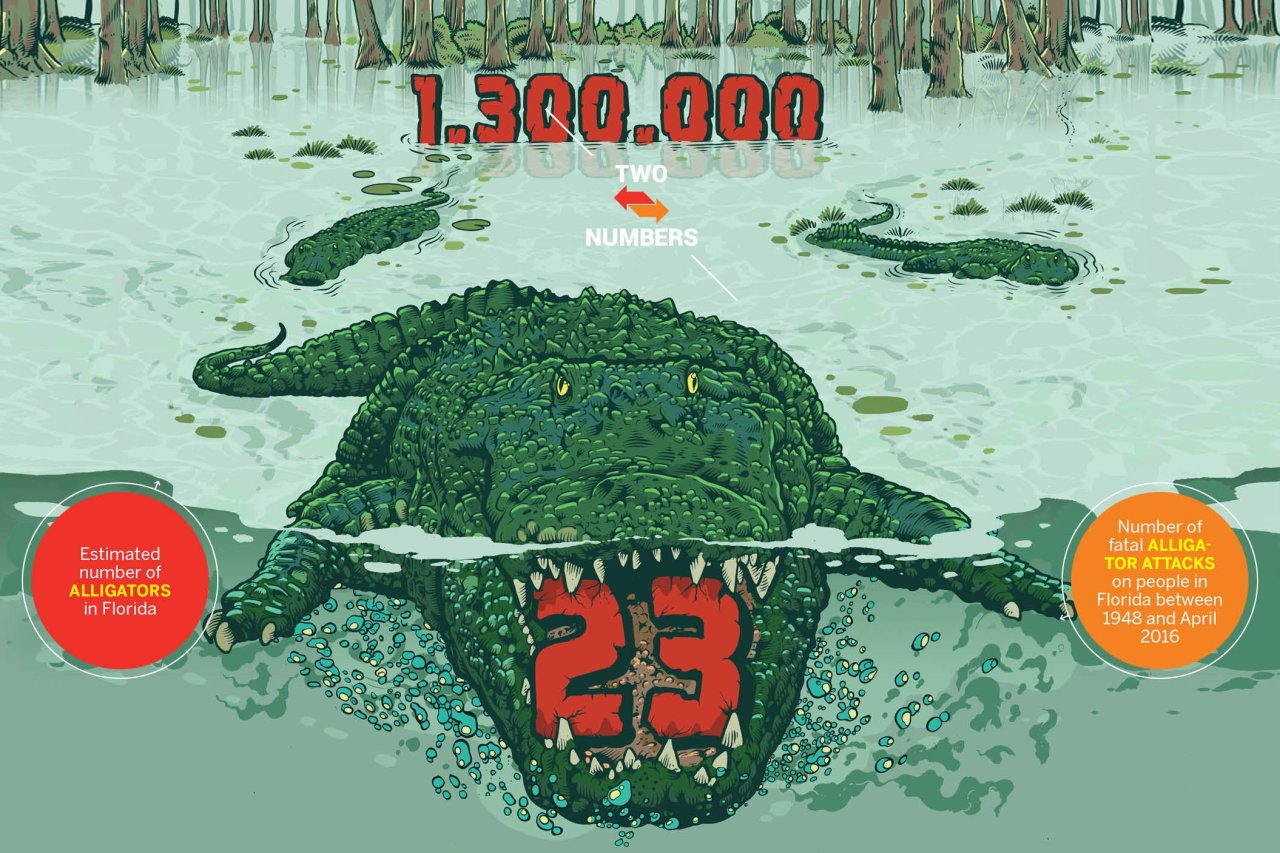 When an alligator snatched and killed 2-year-old Lane Graves in June on the edge of a lake at Walt Disney World Resort in Orlando, Florida, many people wondered why Disney didn't do more to prevent such an attack. Eyewitnesses said there were no signs warning about alligators at the Seven Seas Lagoon and nothing preventing people from approaching the water.
The apparent lack of precaution could be because alligators are almost everywhere in Florida, yet deadly attacks are rare. "There are millions of people living really in the same places where there are millions of alligators," Frank Mazzotti, an alligator expert and a professor at the University of Florida, told Newsweek last month. "Alligators are not dangerous. They certainly have capability of inflicting harm on people, but under most circumstances that is simply something that's not going to happen."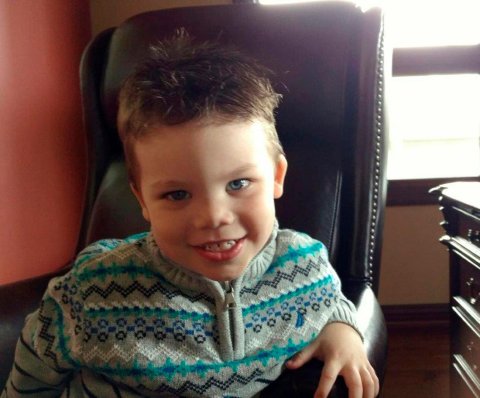 The Florida Fish and Wildlife Conservation Commission (FWC) estimates there are 1.3 million alligators in the state. Yet the agency says that between 1948 and April 2016 there were just 23 unprovoked fatal alligator attacks on people there. By comparison, in 2014, 2,494 people died in car crashes in Florida. Even lightning strikes kill far more Floridians than gators do; since 2006, 51 people have died from lightning in the state.
And despite Disney World's 250,000 daily visitors and on-site staff, police said such an incident had never happened there before. (There was a nonfatal alligator attack on a child at the resort in 1986, according to reports from the time.)
"Alligator attacks are a very rare occurrence in Florida," the FWC said after concluding its investigation into the Disney attack.
Disney said in a statement it would be "installing signage and temporary barriers" at its beaches and looking into longer-term solutions. The new signage reads, "Danger! Alligators and snakes in area. Stay away from the water. Do not feed the wildlife." The previous one apparently said, "No swimming."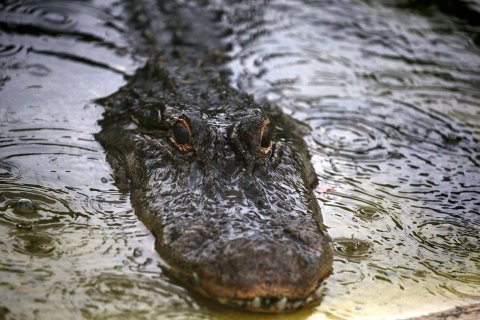 Matt and Melissa Graves, Lane's parents, may not find much consolation in knowing how unusual the attack was. They have established a foundation in the toddler's name, through which they have said they will donate to various charities. "While there is no way to mend our hearts," they said in a statement, "we can do good work in his honor."