Florida Alligator Bites K9 Dog Down 'To the Bone' in Shocking Attack
An 8-year-old service dog received a "nasty bite" from an alligator while carrying out a rescue mission in Florida's southwestern canals.
Dutch, who belongs to the Peace River K9 Search and Rescue (PRSAR) nonprofit, was attacked while searching for a missing person on Sunday.
"The gator struck him in the right shoulder," Michael Hadsell, president of PRSAR, told Newsweek. "The bottom fang missed his lung by centimeters, and the top fang went through his tricep to the bone."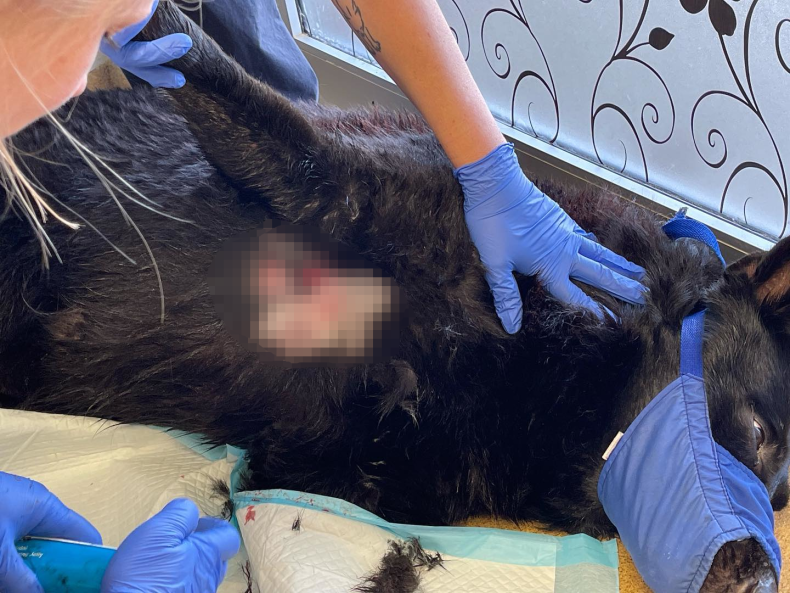 Dutch, a German shepherd, was patrolling near the shoreline when the incident took place. Hadsell could not give an exact location or details of the case for confidentiality reasons.
PRSAR, based in southwest Florida, says on its website that it aims to assist local, state, military, federal, private agencies and families in the search for missing persons.
Dutch has been a search and rescue dog for five years and is certified in water rescue, as well as living persons and human remains detection. "Part of these duties includes searching for human remains on water or near water doing what is known as a shoreline search," Hadsell said.
Many of these searches take place along the banks of swamps and marshland, which, in Florida, often means going into gator territory. "Unfortunately, evildoers do not leave their victims in nice places, so we search in swamps, open water areas, and offshore," Hadsell said. "Dealing with gators, snakes, and sharks is just part of the job and we mitigate these issues the best we can."
This particular incident took them all by surprise. "We had not seen ANY gators or activity in the area," Hadsell said. "Earlier in the week we did see a 4-foot gator hanging around and we believe that was the culprit here."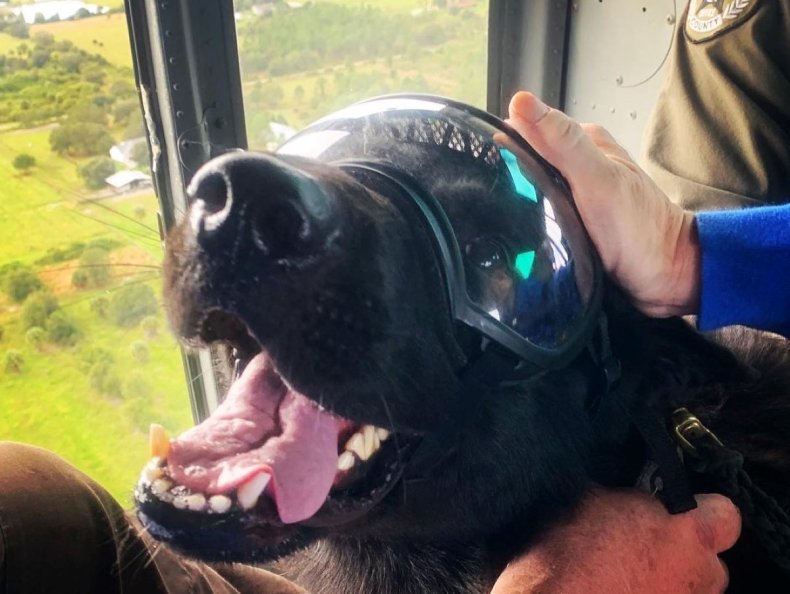 The average size for an American alligator, as estimated by the Smithsonian's National Zoo, is 8.2 feet for the females and 11.2 feet for the males. But any alligator above 4 feet is considered a threat to pets, people and property, according to the Florida Wildlife Commission.
"Smaller gators are known for being cocky and taking on fights they shouldn't," Hadsell said. The fate of this particular alligator is unclear.
Alligator bites are not always life-threatening, but they can come with serious complications. "Gator bites are NASTY and carry a lot of diseases so we are watching for infection—that will be the big battle now," Hadsell said.
After visiting the vet, Dutch was allowed to go back home and is receiving "lots of TLC [tender loving care]."