Florida Antique Store Criticized for Selling KKK Figurine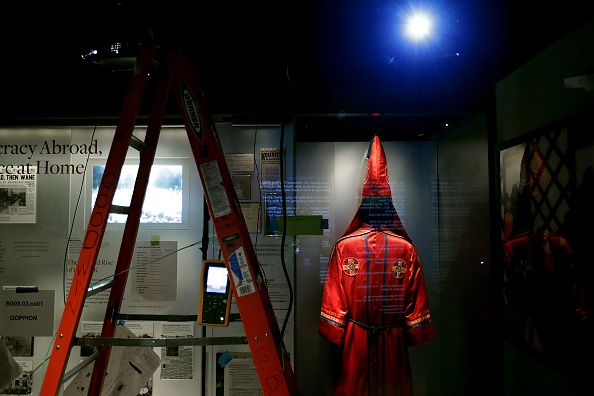 A store in Florida is under fire for attempting to sell a figurine of a person wearing Ku Klux Klan robes.
Ericka Marcia Boussarhane told the Pensacola News Journal that she was offended by the KKK figurine that was being sold at Uncle Billy's Antique Mall in Pensacola, Florida. She told the publication that she found the figurine while she was visiting the store on Monday. Boussarhane posted the figurine on her Facebook page, which appears to be to be on display in a glass case at the store.
"Why would a local business have this for sale? Ironically, It's Black History month!!
Thanks but I'll pass!! This business will not get any of my $$$," Boussarhane wrote on Facebook, along with the hashtags that read "insensitive" and "inappropriate."
Boussarhane said she confronted the store manager, Melissa Hollis, and asked why the shop would sell the figuring, according to the Pensacola News Journal. She said Hollis told her that the figurine doesn't reflect the employee's personal beliefs and that it is a part of American history.
"It just makes me sad that this whole thing is going to bring up racism when really and truly it shouldn't," Hollis told the publication. "I told (Boussarhane) I'm sorry if you're offended, but we feel it's a part of history. There's always going to be someone angry about that, that's the way the world goes."
Hollis told the Pensacola News Journal that the store is selling the figurine on behalf of a vendor, which is where the store receives most of their antique items. She told the publication the vendor was an older woman but did not reveal her identity. The store manager also claimed that she would not sell any items to someone who is blatantly racist, and gave an example of a customer who tried to give out KKK literature.
"He wanted to pass out KKK literature and pamphlets, he told us that," Hollis said of the man who tried to buy the outfit initially. "We backed out. It didn't matter how much money he was willing to give us. His money didn't mean that much to us."
Boussarhane told McClatchy publications that she doesn't believe the figurine should be sold in stores because it represents hate.
"My belief system is yes, it does belong in some type of historical location like a museum," Boussarhane told McClatchy. "But in a business — in which you are representing people of all sexual orientations, religious orientations, ethnic orientations — you shouldn't have that. It pretty much represents hate. It's not just a black and white thing. The KKK doesn't like anyone but white people — and it negates gays, Hispanics. I think it should be used to educate, and not hate."
During a National Gun Day show in Kentucky in October, Nazi Christmas ornaments, a Ku Klux Klan robe, and Confederate flags were up for sale. The memorabilia was up for sale at the Kentucky Expo Center, the Louisville Courier-Journal previously reported.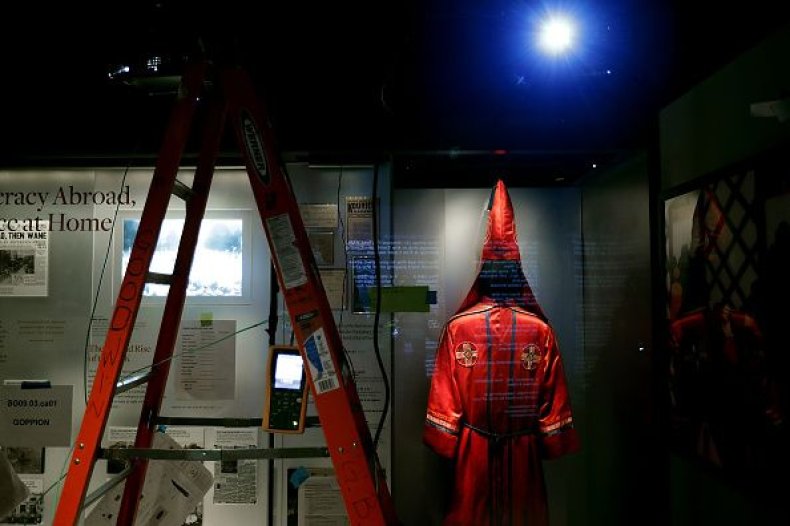 Florida Antique Store Criticized for Selling KKK Figurine | U.S.