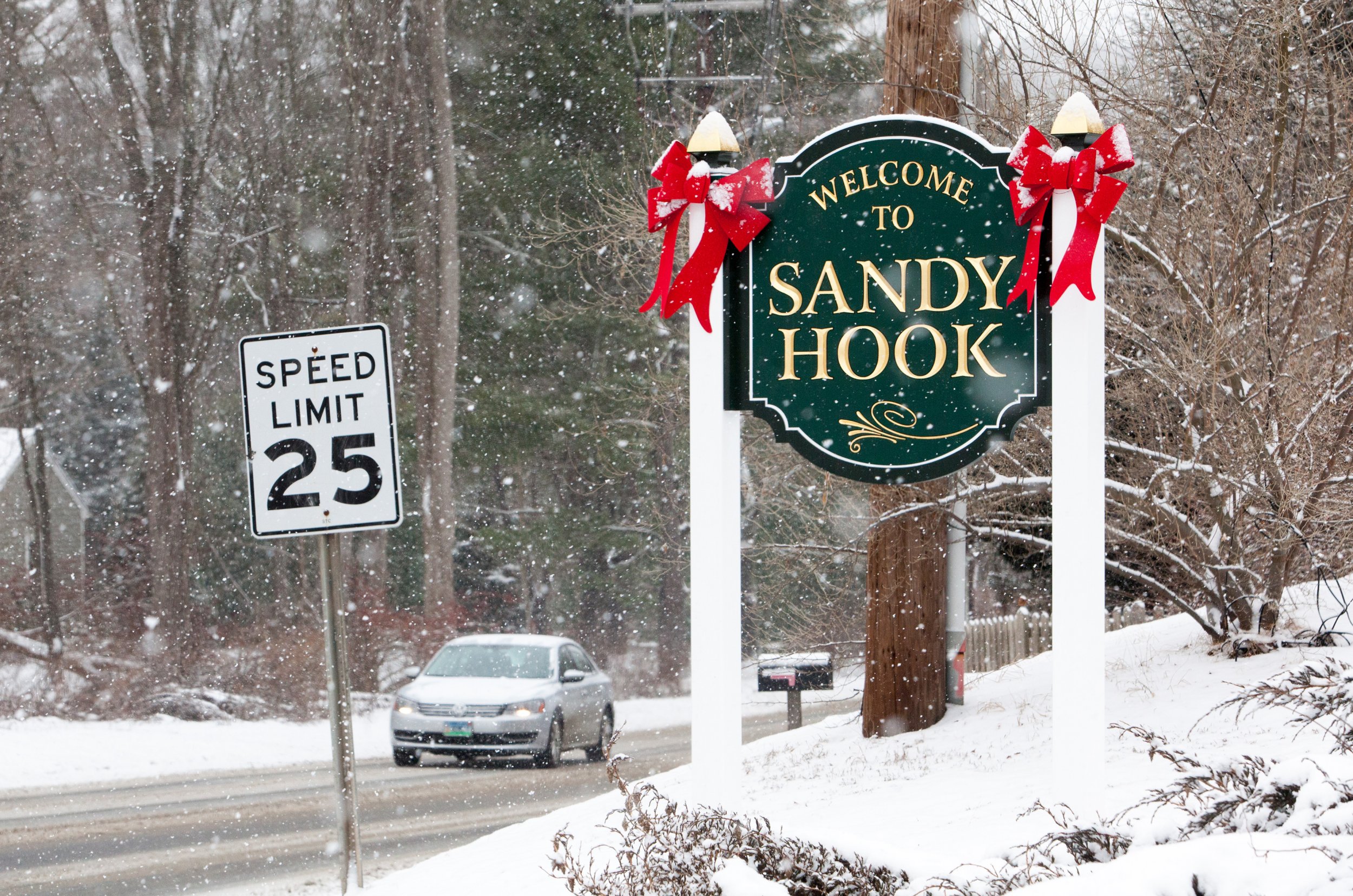 Florida Atlantic University has laid out a plan to fire communications professor James Tracy for being a Sandy Hook "truther."
In December 2012, Adam Lanza killed dozens at Sandy Hook Elementary School in Newtown, Connecticut, but Tracy doesn't believe the shooting actually happened. On his website, Tracy often refers to the shooting as a "hoax" and part of large government conspiracy. He feels similarly about other mass shootings, most recently the San Bernardino attack that left 14 dead.
Fifteen of the posts on Tracy's website mention Noah Pozner, a 6-year-old who was killed in the attack. Pozner's parents, Lenny and Veronique, wrote a story in the Sun-Sentinel about Tracy earlier this month, in which they detail their interactions with him.
"Tracy is among those who have personally sought to cause our family pain and anguish by publicly demonizing our attempts to keep cherished photos of our slain son from falling into the hands of conspiracy theorists," the Pozner family wrote. "Tracy even sent us a certified letter demanding proof that Noah once lived, that we were his parents, and that we were the rightful owner of his photographic image. We found this so outrageous and unsettling that we filed a police report for harassment."
In their article, the Pozner family argues Tracy has "achieved fame among the morbid and deranged precisely because his theories were attached to his academic credentials and his affiliation with FAU." The university previously reprimanded Tracy in 2012 for comments related to his Truther beliefs but was not fired at the time.
After the paper published Pozner's article, the university said in a statement on Wednesday that it is reevaluating its relationship with Tracy:
In light of numerous requests from media outlets and the public, the University makes the following statement:
Today, James Tracy, an associate professor in the School of Communication and Multimedia Studies, was served a Notice of Proposed Discipline—Termination by the Vice Provost for Academic Affairs at Florida Atlantic University.
In accordance with the University's Collective Bargaining Agreement with the United Faculty of Florida union, by which the University and James Tracy are bound, faculty who receive such notice are afforded a grievance process. James Tracy has 10 days to respond to the notice after which final action may be taken.
In accordance with university practice regarding personnel issues, the university will make no further comment for the time being.
In light of the school's decision, the Pozner family says it is "relieved that truth and honor prevailed."
The Sentinel noted Tracy could not be reached for comment when the school made its announcement. But he has previously faced off against the publication. In 2013, Tracy wrote on this website that the paper "repeatedly attacked my person and character" and challenged the newspaper's staff to a "public debate on the veracity of either Sandy Hook or the Boston Marathon events as related by government and law enforcement agencies." The newspaper declined his request for a debate, citing simply, "That's not what newspapers do."
Speaking with the New York Daily News, Tracy said: "I think what this really involves is a matter of free speech. All I've done is to delve into the Sandy Hook event. I think the work I've done stands up." He plans to fight the university's proposed termination.
Tracy is not the only truther the Pozner family has squared off against. A story by The Trace in December analyzed Lenny Pozner's experience with Wolfgang Halbig, whose representative said Halbig refused to speak to Pozner in person unless he dug up Noah's body to "prove to the world you lost your son."
As Pozner put it in an interview with The Trace: "I'm going to have to protect Noah's honor for the rest of my life."