Florida College Student Threatens to 'Kill' Professor for Scheduling Early Morning Final Exam, Cops Say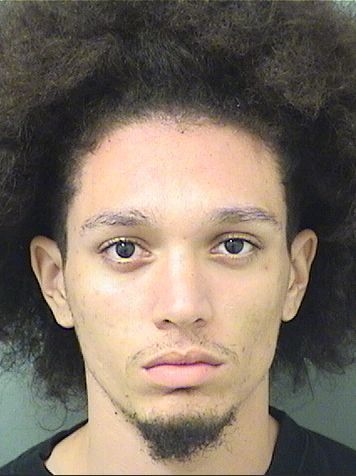 A college student was hauled to jail after allegedly threatening to off his professor for scheduling an early morning midterm test, court documents show.
Rafael Decomas, 20, a student at Florida Atlantic University (FAU) was arrested on Nov. 28 by campus police for allegedly posted an apoplectic tweet at around 1 p.m. on Nov. 27 vowing retribution against the one responsible for 7 a.m. exam.
The tweet, since deleted, read: "Bey I gern f---ing kill dis professor bey this is my confession to a premeditated murder,"
FAU police were notified 30 minutes after Decomas's tweet, according to the Probable Cause Statement filed in Palm Beach County Court reviewed by Newsweek.
It was unclear if Decomas had retained a defense attorney and Newsweek's attempts to reach Decomas were unsuccessful.
An investigation led cops to Decomas, who allegedly used the handle @Ashelaniqua, "Cutie Claus." The report states he was also "associated with the Caribbean Student Association.
Decomas met with police and was read his Miranda Rights and proceeded to answer the cops' questions.
Asked to offer up his Twitter profile name, Decomas was observed as being "initially hesitant" before he admitted that he used the @Ashelaniqua handle.
The document goes on to suggest that Decomas knew which tweet concerned police and when asked why he posted it -- Decomas allegedly claimed to be "upset" about the 7 a.m. final because he is a commuter student who has to travel to the Boca Raton campus from Riviera Beach.
It is about a 35-minute drive to reach the Boca Raton campus, where 80 percent of the 30,000 students attend, according to university figures.
This meant that Decomas would have to wake up at 5 a.m. to make it to the exam on time.
The tweet, he allegedly told police was harmless and stressed that he "deleted the post soon after publishing it."
"Decomas stated he did not intend to harm anyone and tweeted the post out of frustration," the document reads.
Decomas was charged with sending a written threat to kill or do bodily injury.
He was released on Nov. 29 after posting a $5,000 surety bond, court records show. Decomas is due back in court on Jan. 3.