Florida Attorney Says Client Turned Away From Filing Restraining Order Due To Coronavirus Restrictions
A Florida attorney said one of his clients was unable to file a restraining order against her abusive husband because of coronavirus restrictions in place at Miami a courthouse.
Jean Richardson, a lawyer with the Richardson Law Group in North Miami and Orlando, told WTVJ that the woman came to his office Monday with visible injuries, including a bruised eye, scratches and a swollen lip.
"The minute she arrived, it was obvious that she had been battered," Richardson said.
While the woman was too afraid to contact police, Richardson said he convinced her to file a restraining order against her husband, who allegedly committed the abuse.
But when the pair arrived to the North Dade Justice Center in North Miami, staff members told them to come back the next day because the courthouse had reached its capacity of four people inside the particular room they needed, Richardson told Newsweek. The building's capacity had been limited because of the ongoing coronavirus pandemic.
"I'm standing with this young woman who had been battered, who's reluctant to come forward in the first place, and I was turned away," he told WTVJ, noting that the woman still had visible injuries when they arrived at the courthouse. "Even after showing the photographs, proving ... and her face had the evidence of a battery and yet we were turned away."
But they were turned away from the North Dade courthouse again the next day for the same reason, Richardson told Newsweek. One of Richardson's staff members, who accompanied the woman Tuesday, managed to get her into the Joseph Caleb Center Court in downtown Miami.
"They worked it out and they were able to get a victim's advocate to talk to her, but that's after we had to push back and be adamant that we weren't going to leave this time," Richardson said. "This is unacceptable. This is a victim."
A spokesperson for the Miami-Dade County Clerk of Court's Office told WTVJ that in emergency situations, a courthouse security officer is supposed to call their office so that someone could provide immediate attention to the matter. Richardson said this did not happen, and that it took three days for his client's restraining order to be served.
"Three hours is significant, let alone three days," Richardson told WTVJ, adding that it is already difficult for domestic violence victims to decide to come forward.
The clerk's office was "equally appalled" that this had happened, Richardson told Newsweek. But regardless, the court should not use COVID as an excuse to turn domestic violence victims away when they are seeking help, he said.
"It's unacceptable. Someone should've come out of that courthouse and do an intake outside in the fresh air...with your mask on," Richardson said. "Don't tell her to come back the next day, and then the next day you tell her to come back the following day."
When domestic violence victims go to seek help, the justice system needs to hear them out and provide them attention, he said.
Newsweek contacted the Clerk of Court's Office for comments, but did not hear back in time for publication.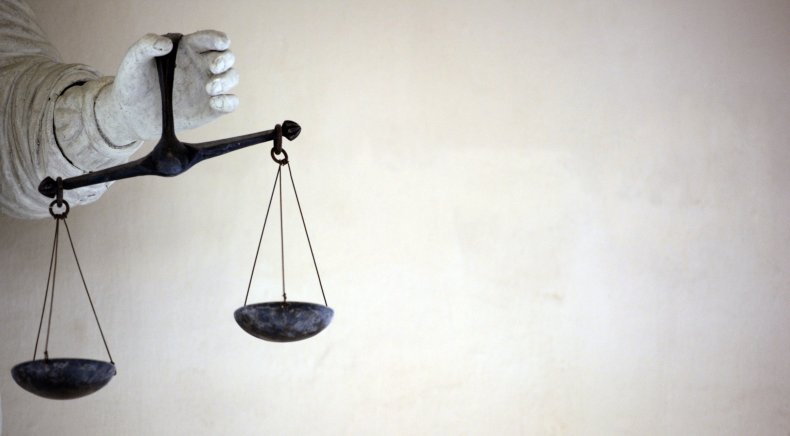 When the coronavirus pandemic began affecting people around the world at the beginning of this year, many experts feared it would lead to a surge in cases of domestic violence. With courts closed or on limited hours in an effort to mitigate disease spread and more time to be spent trapped inside a potentially abusive home, some worried that it would be even more difficult for a victim to escape and seek help.
Secretary General of the United Nations António Guterres highlighted this issue in a statement released in early April, writing that lockdowns could trap women inside with an abusive partner.
"Over the past weeks as economic and social pressures and fear have grown, we have seen a horrifying global surge in domestic violence. In some countries, the number of women calling support services has doubled," he wrote. "Meanwhile, healthcare providers and police are overwhelmed and understaffed. Local support groups are paralyzed or short of funds. Some domestic violence shelters are closed; others are full."
Guterres called upon all governments to make domestic violence prevention efforts a key part of their response plans for COVID-19.
In the U.S., Congress passed the Coronavirus Aide, Relief and Economic Security (CARES) Act in March, which provided $45 million to programs funded by the Family Violence Prevention and Services Act (FVPSA). The National Domestic Violence Hotline commended the federal government's response, as the funding would be put toward programs providing support and emergency housing and shelter for victims of domestic violence, it said.
Update (08/28/20, 9:33 p.m.): This article has been updated to include comments from Jean Richardson.