Florida Baby Dies After Grandmother Crashes Car While Drunken Driving With Child Sitting on Lap
A Florida woman has been accused of manslaughter after crashing her car while driving nearly three times over the alcohol limit—with her baby granddaughter sat on her lap.
Helen Mention, 50, of Tampa, faces a string of charges after allegedly crashing her vehicle into a guardrail while driving along Mango Road and turning westbound onto Interstate 4 at around 9:06 a.m. on October 25.
According to the Tampa Bay Times, Mention was driving with her 10-month-old grandchild on her lap at the time of the crash. The infant was taken to Tampa General Hospital but died from her injuries three days later.
The Florida Highway Patrol did not reveal what injuries the girl suffered as a result of the crash.
Mention was also taken to hospital and treated for minor injuries. While there, her blood was withdrawn and tested, revealing she had a blood-alcohol level of 0.225—nearly three times the legal level of 0.08.
Mention was arrested on November 4 and charged with DUI manslaughter, aggravated manslaughter of a child, careless driving and violating Florida's child restraint law.
Online records show Mention is currently being held at Hillsborough County jail with no bond.
According to the Tampa Bay Times, Mention has previously faced a string of driving violations, including driving with a license canceled, suspended or revoked and driving while in possession of an open container of alcohol.
Mention was also involved in a crash in January 2018, which resulted in her being convicted of reckless driving.
She has also served jail time for a number of drug offenses, including cocaine possession in 1992.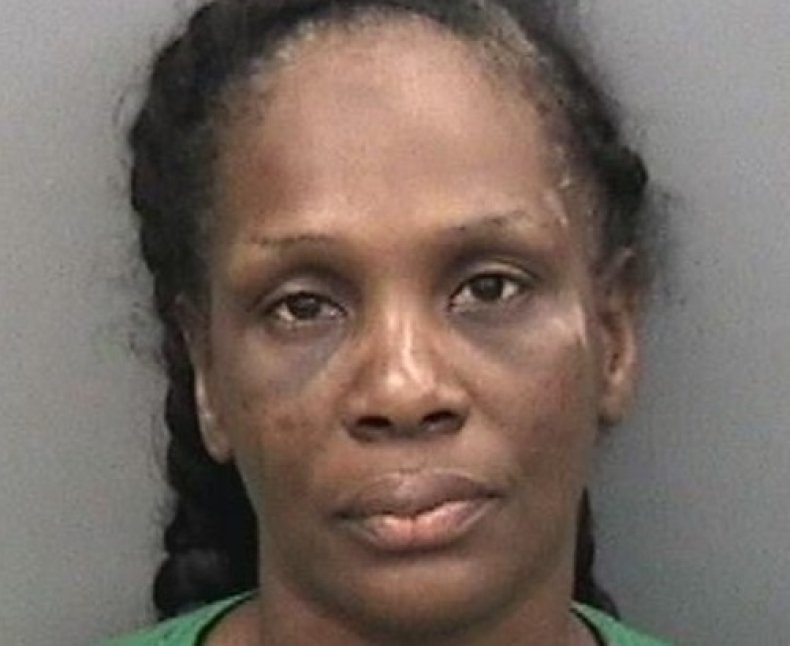 Her latest crash involving her granddaughter occurred just as the Florida Department of Highway Safety and Motor Vehicles (FLHSMV) issued a warning against those considering drunken driving over the Halloween period.
The agency warned the dangers would be increased as there will be more children on the streets, adding that drivers should never get behind the wheel after a drink as "buzzed driving is drunk driving."
"On Halloween, communities will see an increase in pedestrians on the roadways during the evening hours where visibility is low," said FLHSMV Executive Director Terry L. Rhodes. "Motorists and parents must remain alert and vigilant to ensure everyone has a happy and safe holiday."
Colonel Gene Spaulding, Director of the Florida Highway Patrol, added: "There will be zero tolerance for impaired drivers this Halloween.
"If you plan to celebrate with alcohol this Halloween, never get behind the wheel—always designate a sober driver."