Florida Man Arrested After Concealing Phone in Restroom Toilet, Says He Hoped to Catch Girlfriend Having an Affair
A Florida man with a criminal record spanning five states has been arrested for voyeurism after setting up a camera in an Arkansas convenience store restroom, police say.
Crawford Lee Croxton, 36, was arrested and taken into custody on Tuesday by deputies from the Baxter County Sheriff's Office after allegedly hiding a phone with the camera activated "beneath and behind" the toilet around August 2, according to a release posted online this week.
Investigators said they were alerted to the covert device after it was found by a store employee. Footage on the phone showed the suspect positioning the camera several times and moving items around the restroom in an attempt to conceal the camera. The suspect was seen leaving the room while the camera was still recording. It captured one man using the restroom.
Upon his arrest, Croxton admitted to deputies that he put the phone in the room "in the hopes of catching his girlfriend cheating on him with another man," the Baxter County Sheriff, John F. Montgomery, said in the media release, which also contained the suspect's mugshot.
The man was captured following an appeal posted online by the sheriff's office. A wanted poster had contained blurry images of the suspect and asked for information about his location.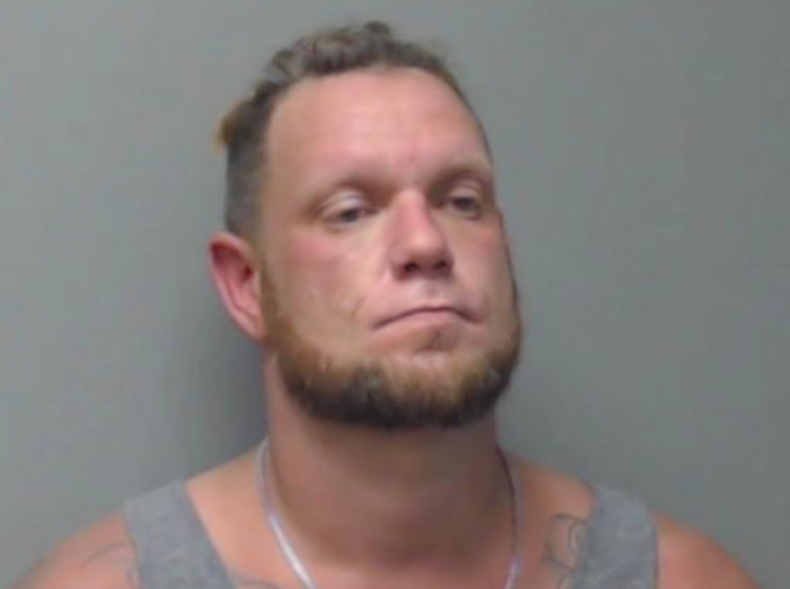 On Tuesday, the request paid off when a citizen reported that Croxton had been spotted close to a McDonald's in the area of Highway 62 East driving a 2016 GMC Terrain with a Louisiana license plate. The car turned into the McDonald's parking lot and the driver fled into the restaurant.
The driver—at this stage identified as Croxton—was seen exiting the building and running across the nearby highway. Several deputies converged on the area and Croxton was apprehended. He was found to have a criminal past in five states, qualifying him as a habitual offender. The State of Florida decided not to extradite him for an outstanding probation violation, police said.
Croxton has been charged in Baxter County with felony video voyeurism, felony breaking or entering, misdemeanor fleeing and a penalty enhancement for being classified as a habitual offender. He was held in lieu of a $25,000 bond and is currently scheduled to appear in court later this month, on August 22.
Video voyeurism is the "act of secretly recording someone in an intimate state," Musca Law, a criminal defense firm in Florida, says online. Under state law, anyone previously convicted of a crime will face more severe penalties. Upon conviction, the legal experts said penalties could include up to 15 years of probation, up to 15 years in prison and up to $10,000 in fines.