Florida Becomes Seventh State to Ban Transgender Athletes From Girls' Sports as DeSantis Signs Bill
Florida became the seventh state to ban transgender athletes from girls sports after Governor Ron DeSantis signed a new bill Tuesday morning.
The "Fairness in Women's Sports Act" makes participation in athletics contingent on a student's "biological sex."
"The Fairness in Women's Sports Act will empower Florida women & girls to be able to compete on a level playing field. This will help ensure that opportunities for things like college scholarships will be protected for female athletes for years to come," the governor tweeted on Tuesday.
Florida joins Alabama, Arkansas, Idaho, Mississippi, Tennessee and West Virginia, which have all enacted bans that prohibit transgender women and girls from playing on women's sports teams. South Dakota Governor Kristi Noem has also issued two executive orders that would ban transgender athletes.
Under Florida's new bill, a transgender student athlete would have to affirm her biological sex with proof such as a birth certificate. Students would also be allowed to sue if a school allowed a transgender student to play on a team intended for biological females.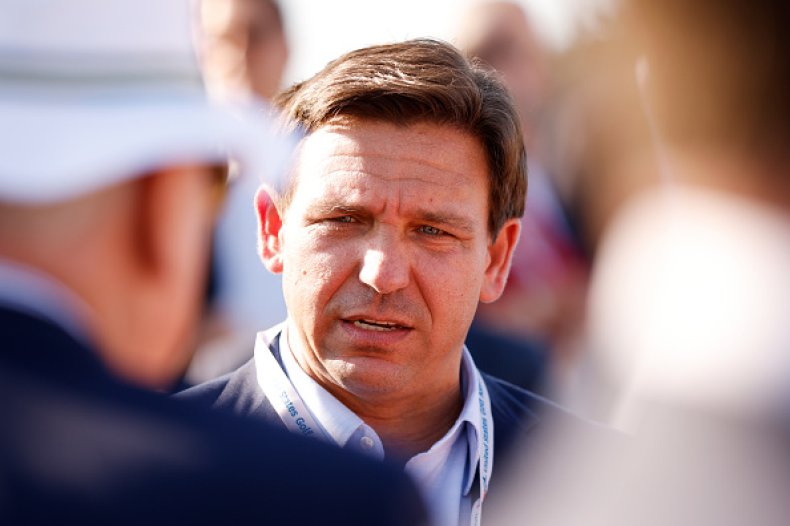 The bill passed by the GOP-led state legislature did strip some of the more contentious parts of the proposal that had been approved by the House, including a provision that would have required transgender athletes to undergo genetic testing and examination of their genital.
"In Florida, girls are going to play girls sports, and boys are going to play boys sports. That's the reality," DeSantis said from Trinity Christian Academy in Jacksonville, where he signed the bill on Tuesday.
Some noted that the bill was coincidentally signed on the first day of Pride Month, but the governor said it was not meant to send a "message" to anyone in the LGBTQ community.
"First of all it's not a message to anything other than we are going to protect fairness in women's sports," DeSantis said. "We think it's important they compete on a level playing field. We've seen what happens when you don't have that."
In response, the Human Rights Campaign, the nation's largest LGBTQ advocacy group, announced that it would be filing a lawsuit against the ban moments after DeSantis signed it into law.
"BREAKING: On the first day of #Pride, Florida Governor Ron DeSantis has signed into law a bill banning trans kids in the state from playing sports. We will be filing a lawsuit to block this arbitrary, discriminatory ban. #LetKidsPlay," the organization tweeted on Tuesday.