Florida Bill Would Allow Paramedics to Carry Guns When Responding to Mass Shootings at Schools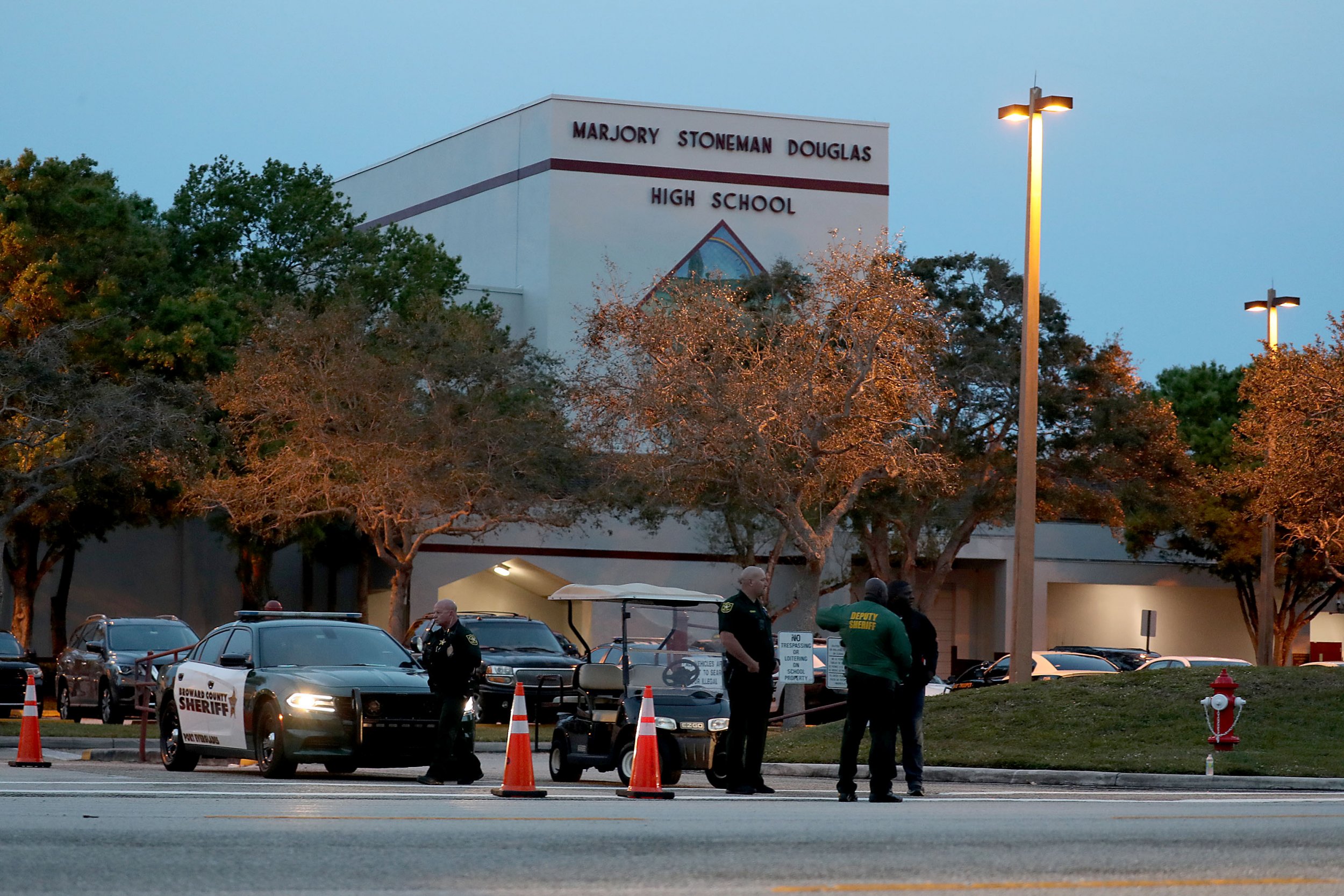 Florida paramedics across the state could be permitted to carry firearms when responding to hostage situations, narcotics raids and mass shootings at schools if a proposed bill becomes law.
The House Health Quality Subcommittee unanimously passed a bill co-sponsored by state Representatives David Smith, a Republican, and Mike Gottlieb, a Democrat, on Tuesday. If signed into law, paramedics would be allowed to carry firearms in the same manner as a law enforcement officers when providing direct support in certain "high-risk instances."
"As a retired U.S. Marine Corps colonel and combat veteran, I feel a kinship with first responders who live a life of service," Smith told Newsweek. "I'm honored to sponsor this important legislation and very proud to have the full support of law enforcement and firefighters.
"This legislation is needed so tactical medical professionals can defend themselves, defend their team members and innocent bystanders," Smith told the subcommittee. "Going into a room as part of a team, if you or your family member were leading that charge you would not want the person behind you to be unarmed."
Paramedics who are properly licensed can already bring firearms when responding to incidences at places where they can legally carry concealed weapons. But the new bill would allow paramedics to also carry firearms when responding to situations in gun-free zones, such as at Marjory Stoneman Douglas High School in Parkland and at Fort Lauderdale-Hollywood International Airport in Broward County.
Broward County Sheriff's Office Captain Gregory Lees said that having law enforcement officers stand guard over medics as they provide aid takes away from their ability to respond during chaotic situations. He said that paramedics would only be allowed to carry firearms in SWAT situations, and not when responding to everyday calls.
"It is a no brainer bill for us," Lees said. "It provides [paramedics] the ability to protect themselves and protect us during operations."
Smith "no brainer" was one of the most-often heard comments made about the bill at the hearings, and told Newsweek that he agreed. The "common sense" nature of the bill was one of the main reasons he chose to sponsor it.
Gareth Bradley, a SWAT medic who responded to the shooting at Marjory Stoneman Douglas High School in February 2018, said his team often responded to "high-risk," and "dangerous" situations. He said being allowed to carry firearms could prove "potentially lifesaving."
Andrew Pollack, whose daughter, Meadow, was killed during the Parkland shooting, told Newsweek that he hopes the bill passes and that it means there will be more bipartisan legislation geared toward at school safety.
"...When you go through the minute-by-minute, second-by-second account of what happened in Parkland – and what's happened elsewhere – you'll see how essential it is that first responders be prepared for every contingency," Pollack said.
He added that it took 43 minutes after Meadow was shot for first responders to reach her, partially because of a command decision that kept Rescue Task Force teams outside until it was determined there was no threat.
Smith told the subcommittee that before paramedics would be allowed to carry firearms, they would have to undergo standardized training, which Fort Lauderdale Police Department Captain Steven Greenlaw said would be the same as for law enforcement officers. He said the bill was "needed," and made sense, because firearms would be used only in defense.
"These are high-risk, emergency, paramilitary-style missions. These first responders go in, and they deserve to be protected," Gottlieb said, "to be able to protect themselves from a hostile environment while they're taking care of us."
Before the Health Quality Subcommittee heard the bill, it went before the Criminal Justice Subcommittee, where it was also passed unanimously. It now will go to the Judiciary Committee, and Smith told Newsweek that he had asked Paul Renner, the committee's chairman, to schedule a hearing and vote as soon as possible.
This article has been updated to include the response from Andrew Pollack.