Trump Boat Parade Organizer Charged With Felony
A man who received thanks from Donald Trump for organizing boat parades showing support for the president is accused of using anti-Semitic language and sending threatening messages to a Florida resident.
Carlos Gavidia, 53, was charged with sending a written threat to kill or do bodily injury after surrendering himself to police on Tuesday morning. The offense is a second-degree felony that carries a prison sentence of 15 years if convicted.
According to The Palm Beach Post, Gavidia is accused of threatening a resident at the luxury Admirals Cove estate in Jupiter, Florida.
On August 11, the alleged victim, identified as Paul Edenbaum, asked Gavidia to wear a face mask while dining at Admirals Cove's Marina Cafe because he was with his elderly father.
Gavidia later texted Edenbaum: "Dude are we no longer friends because I support the president???"
In another confrontation at the cafe on August 26, Gavidia is alleged to have approached Edenbaum and yelled "(Expletive) you, you (expletive) little Jew!" according to an affidavit.
The suspect is also accused of using sexist, abusive language towards the woman Edenbaum was sat with at the time.
Following the dispute, Gavidia sent another message to Edenbaum reading: "You (expletive) with the wrong guy. I'm coming for you."
He added: "I've got nothing to lose but you have plenty like your life, you have no idea who I am."
Edenbaum contacted Jupiter Police and complained that the text made him fear for his life.
Gavidia admitted to sending the texts when contacted by Jupiter Police, the affidavit states.
Speaking to The Palm Beach Post, Gavidia denied using the anti-Semitic slur in the argument with Edenbaum, saying he called him "a little jerk."
Gavidia's attorney, Stuart Kaplan, said the Admirals Cove have held a vendetta against his client for some time because of his open support for Trump.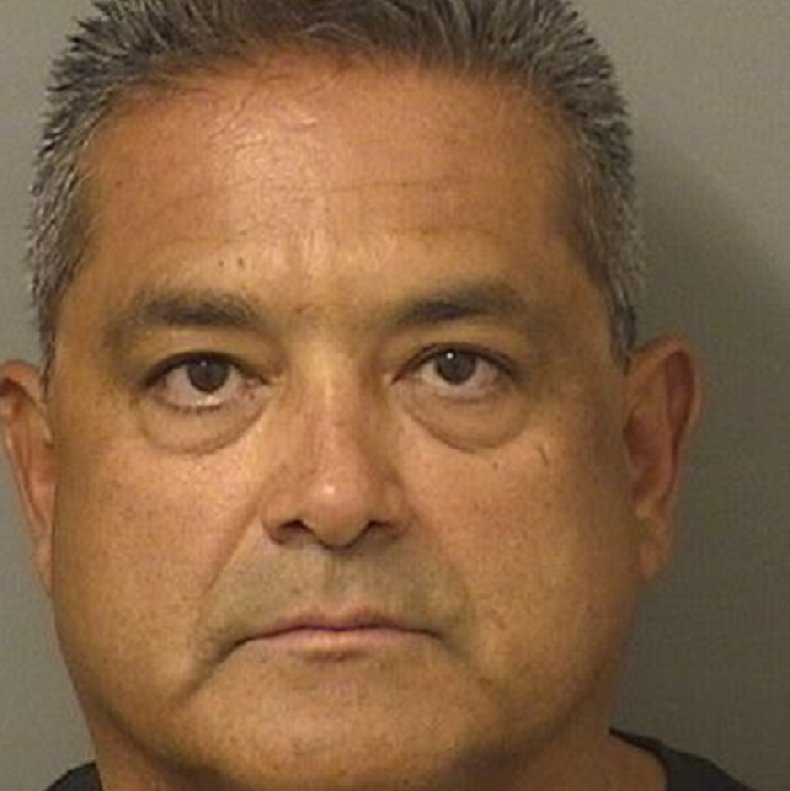 The 53-year-old received national attention for organizing a number of Trump boat parades. In May, Trump tweeted out a video of one of Gavidia's flotillas with the message: "Thank you very much to our beautiful 'boaters.' I will never let you down!" reported CBS 12.
Gavidia's Instagram page also shows him attending the president's RNC nomination speech on the White House lawn last week, as well as pictures with Trump at Admirals Cove and with the president's eldest son, Donald Trump Jr, taking part in one of his boat parades.
"It is a very unfortunate situation," Kaplan told The Post. "He and his family and his inner circle of friends have been the victim of constant taunting and harassment since the beginning of taking on this Trump boat patriotic endeavor. It has just been relentless."
Gavidia has since moved out of Admiral's Cove.
Jupiter Police have been contacted for comment.