A Florida man with a lengthy criminal history was arrested this week after allegedly using a child as a human shield during a standoff with sheriff's deputies.
Lawrence Kiehart, 39, was taken into custody early on Tuesday morning on charges including child abuse, false imprisonment and resisting arrest, inmate records show.
He was detained after Brevard County police responded to an alleged violation of a no-contact order at a home in Titusville around 7:30 p.m the previous night. The situation had escalated after the suspect was spotted outside the home, which reportedly belonged to a friend.
After he was seen by deputies at the residence with a woman and young child, he took the kid, fled into the residence and entered the attic of an unfinished garage, police said.
Deputies chased, but Kiehart refused to exit the room. Police said he exposed the child to "excessive temperature and nails that protruded from the ceiling, walls and floors."
Deputies repeatedly attempted to negotiate with the man, asking him to release the child and surrender. He refused, staying inside the small attic for four hours. When a K-9 unit arrived, Kiehart held the toddler "as a shield from law enforcement," Florida Today reported.
The local sheriff confirmed Kiehart "attempted to use the child in his negotiation to avoid arrest." He was apprehended without further incident after a SWAT team stormed the Titusville home.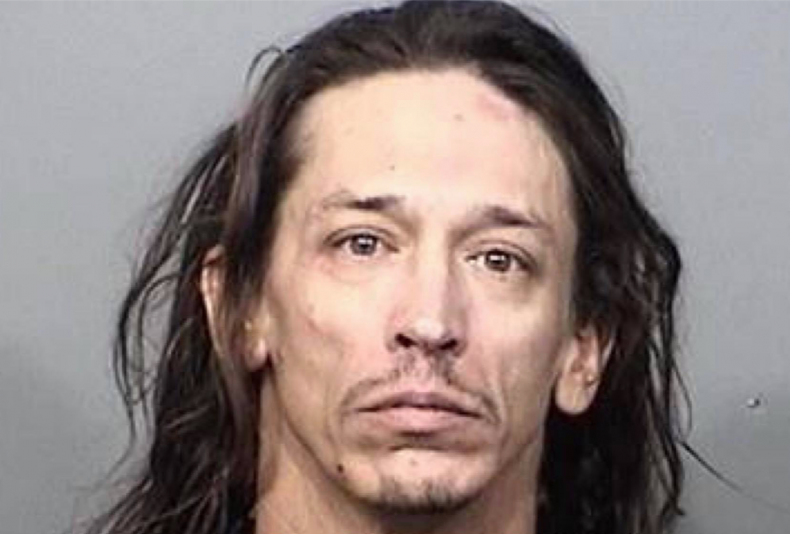 The child's exact age was not immediately clear and only confirmed as under 13. Police said the child was medically cleared and released to his mother, whose identity was not made public.
Kiehart was taken to the Brevard County Jail. He is currently being held in lieu of a $266,000 bond. The suspect is facing charges of False Imprisonment of a Child, Child Abuse, Resisting an Officer without Violence, Violation of Conditions of Pre-trial Release and Tampering with a Witness. In addition, he faces two misdemeanor counts of Violation Conditional Release.
Kiehart's arrest history dates back to 2010. On August 2, he was charged with battery domestic violence and resisting an officer. On August 4, he was charged with aggravated stalking.
As reported by the Miami Herald, citing a police report, the no-contact order against Kiehart came after he was released from jail on August 4 and started repeatedly texting a woman. He contacted her 39 times between August 4 and August 12.
During the police negotiation, the Miami Herald reported Kiehart used a phone call to contact the woman he was allegedly stalking but she refused to drop the allegations against him.
"To use and expose a very young child to harm for the sole purpose of threat and intimidation of the mother and as a negotiation prop is just about as disturbing as it can get," Brevard County Sheriff Wayne Ivey said in a statement uploaded to Facebook. "Thankfully this event had a safe ending, with mom and baby being unharmed and the bad guy going to jail!! Please join me in thanking everyone involved in this investigation for their efforts to bring it to a safe conclusion for the victims."