Florida Man Arrested after Video Showed Him Punching Teenage Girl During Basketball Game Brawl
A 43-year-old Florida man has been arrested after being caught on camera punching a teenage girl during a brawl that broke out at a basketball game last week.
Bennett J. Wyche, employed as a security specialist at the school district, was detained on a battery charge Wednesday and transported to Broward County Jail on $1,000 bond.
A spokesperson for Broward County Public Schools said earlier this week that an employee, now identified as Wyche, had been re-assigned following the incident, which took place on September 18 at Washington Park Community Center on Pembroke Road in Hollywood.
The suspect's job position aligned with the witness statements provided by the 17-year-old victim, who told WSVN last week that her attacker appeared to be wearing a Broward County employee shirt.
School district officials said they will continue to work with police as the investigation continues.
In the footage, shared with local media, the teenager was seen being grabbed by the hair and brutally knocked to the ground of the basketball court by a man. The fight reportedly broke out between players of the opposing travel teams following a game that ended early due to rising tensions. The victim is enrolled at Miramar High School.
'There was a bunch of girls pulling me by my hair, so once I got loose, I hit one of the girls that hit me," the 17-year-old said. "All of a sudden, from behind me, this big guy that I never seen before, he grabbed me by my head and cocks his arm all the way back and he hits me."
In the state, a battery charge, upon conviction, carries penalties of up to one year in jail or 12 months probation, and a $1,000 fine, according to the website of Florida legal firm Hussein & Webber, PL. "Unlike other misdemeanors, prosecutors in Florida do frequently seek jail sentences or probation sentences for even first time battery offenders," experts add.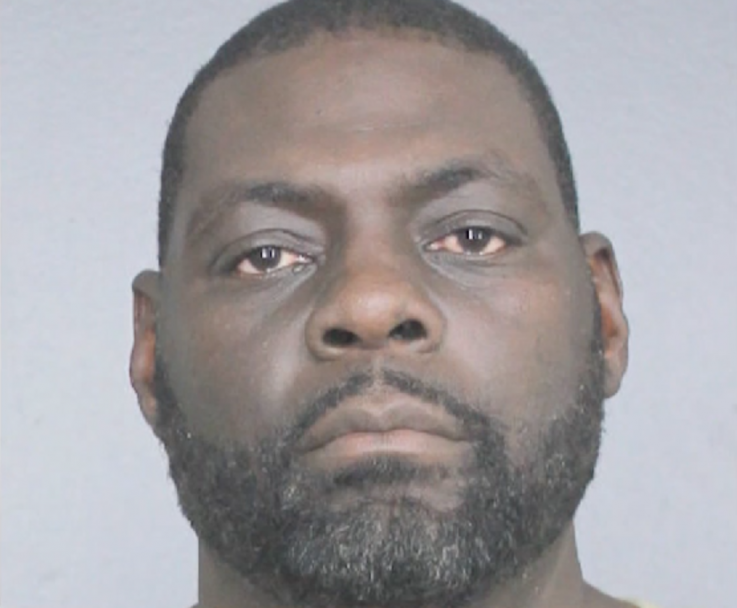 The teen's uncle, Shemar Adams, told WPLG: "How do you think you would react if someone hit your niece, someone probably big enough to do damage to you, to a little child like that?
"If I was a parent in that situation, I would've been trying to get my two children off of that court. Instead, he grabs another minor and he hits them with full force," he added
After the incident, the victim was taken to a hospital but luckily did not sustain serious injuries. Regardless, she said her attacker should now face "major consequences" for his violent actions. "As a parent or as an adult, you should be mature enough to be able to stop a fight or try to break up a fight rather than choosing to hit another student, and a female at that," the teen said.
Florida Man Arrested after Video Showed Him Punching Teenage Girl During Basketball Game Brawl | News