Florida Business Can't Force Customers to Show Vaccination Status, Judge Rules
A judge in Florida on Thursday ruled against a local bead shop that wanted to require its customers to provide proof of vaccination against COVID-19 in order to shop inside its Sarasota store.
Bead Abode, which sells beads and materials for making jewelry online in addition to offering virtual crafting classes, closed its shop in March 2020 in response to the COVID-19 pandemic and says on its website it strives to soon open in a new location.
The business filed a legal request last month with the goal of securing permission to require its customers to show proof of either COVID-19 vaccination or recovery from a COVID-19 infection, the St. Petersburg–based news station WTSP reported.
According to court documents obtained by the Tampa-based news station WFLA-TV, Judge J. Layne Smith of Leon County denied Bead Abode's request, which had argued a state law banning COVID-19 vaccine passports violated the business' freedom of speech.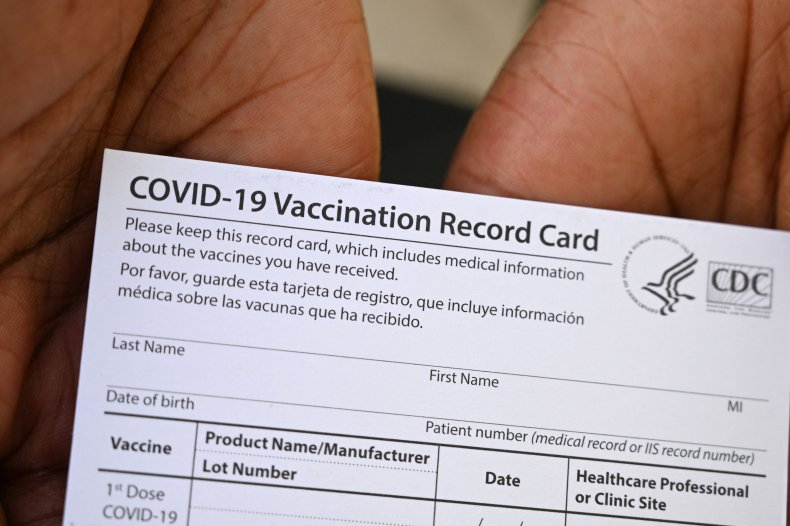 Bead Abode had identified its customers as "predominantly older females" and argued requiring customers to show proof of vaccination or proof of recovery from a COVID-19 infection would "better protect the health of its employees and its elderly customer base." The business further said if it "can be fined for proceeding as planned, it must choose between staying closed or reopening and making do with fewer sales and less income," according to the court documents.
Smith's decision cited a law Florida Governor Ron DeSantis signed earlier this year, which banned COVID-19 vaccine passports. The law states a "business entity" cannot "require patrons or customers to provide any documentation certifying COVID-19 vaccination or post-infection recovery to gain access to, entry upon, or service from the business operations in this state."
The judge's decision further said the law does not violate the business' right of free speech and said Bead Abode "can freely communicate with patrons, ask them questions about their COVID-19 status, request to see pandemic-related documents, and review them if provided."
Smith added the business "can even ask patrons to provide it with documentation certifying COVID-19 vaccination or post-infection recovery, and willing patrons can comply."
Bead Abode's website on Friday featured a banner that read, "Want to help us fight the ban? Visit our GoFundMe.com page for more info." Though the banner did not link to a specific GoFundMe page, a fundraiser on the crowdfunding platform launched Friday featuring the Bead Abode logo claimed to be raising money for its "legal action fund." The page's description provided a brief outline of Bead Abode's case and said donations "will allow us to continue fighting for these important issues by securing additional legal assistance."
The GoFundMe page set a goal of $10,000 but did not have any contributors as of 4 p.m. ET on Friday.
Newsweek reached out to Bead Abode for comment and will update this article with any response.