Florida City Election Is a Battle Over Scientology
The Church of Scientology is front and center of a city council race in Florida.
Aaron Smith-Levin, who left the world of Scientology after 29 years, is running to serve on the council in Clearwater—which has been home to the church's international spiritual headquarters for decades. The election will be held Tuesday, March 15.
Smith-Levin has said he's running to fix the worldwide perception that the Church of Scientology "runs" Clearwater.
Leah Remini, one of the most famous defectors of the church, has endorsed Smith-Levin and on Monday encouraged residents to vote for him.
"Few things would piss off David Miscavige, the leader of Scientology, more than Aaron Smith-Levin winning," Remini wrote on Twitter. "If you live in Clearwater, please vote for Aaron tomorrow. If you don't live there, please spread the word and tell your friends."
"Scientology has created this perception due to [how] much downtown property they own," Smith-Levin told Newsweek in an email. "The truth is that Scientology is very small and incredibly unpopular, even here in Clearwater. A victory tonight would demonstrate that clearly."
Smith-Levin has pledged work to push the IRS to review and ultimately revoke the church's tax exemption.
If elected, Smith-Levin said, "The era of Clearwater leaders being duped and pushed around by Scientology will officially be over."
Scientology describes itself as a religion that "offers a precise path leading to a complete and certain understanding of one's true spiritual nature." The organization was founded in the 1950s by L. Ron Hubbard but has been widely criticized over the past several years as former members accuse the church of financial fraud, illegal practice of medicine and harassment of its critics.
Smith-Levin grew up in the church but parted ways with the group in 2014. He is now the vice president of The Aftermath Foundation, a group that aids people in leaving the organization.
In an episode of Remini's television series "Leah Remini: Scientology and the Aftermath," Smith-Levin said he was forcibly disconnected from his twin brother and was told not to attend his brother's funeral.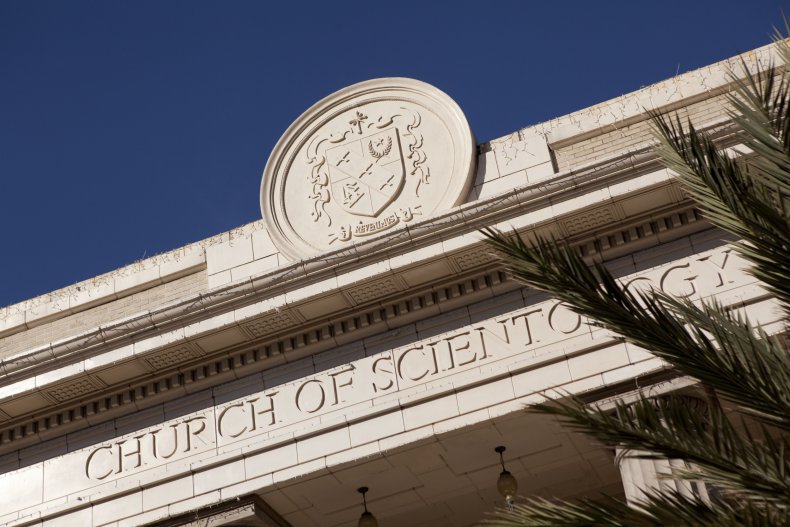 Smith-Levin said his mother was thrown out of the church for questioning its teachings. In 2014, his children's nanny discovered he was still talking to his mother and reported him to the church, resulting in him being kicked out as well.
"Our life is much happier now," Smith-Levin said during the episode. "We don't have to worry about our friends spying on us, or turning us in, or reporting on us. We can just live our lives the way we want to live it."
The Tampa Bay Times reported in January that Smith-Levin has been involved in two bar altercations where he was accused of provoking the incidents with vulgar insults.
Smith-Levin apologized in a statement, writing: "Everyone who goes through the hell of leaving Scientology knows just how far from fine it can get. And yet I and my family have persevered and made it work, and I help others do the same. In the unbelievable stress and pressure of all of this, I have made mistakes. I continue to heal and grow."
The Church of Scientology has described Smith-Levin as a "man with no moral compass" who was expelled from the organization. The church has created several smear campaigns targeting well-known defectors, including Smith-Levin, Remini, Michael Rinder and others.