The northeast Florida city of Palm Coast revealed that it maintains a "secret" list of "difficult citizens" at a council meeting earlier this month, according to News 6. The list references 24 residents who allegedly threatened, harassed, or physically assaulted city employees within the past five years. Now, many of them are trying to have their names expunged from that list.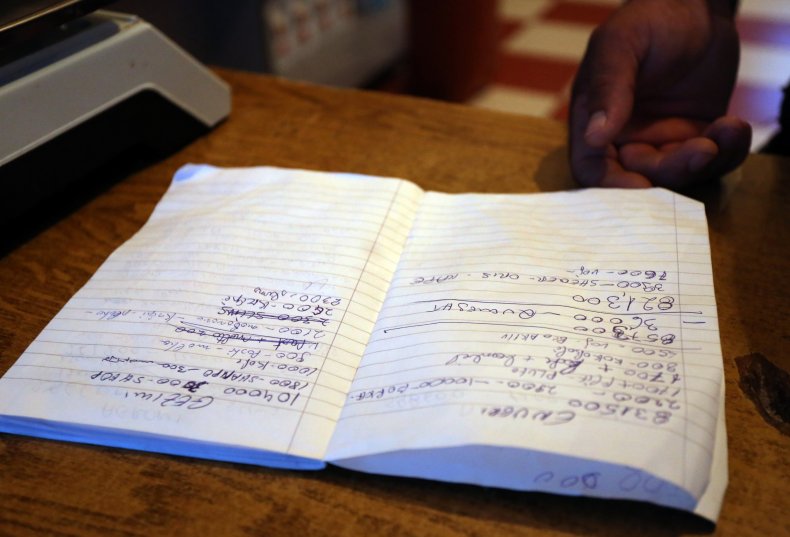 Palm Coast spokeswoman Brittany Kershaw told News 6 that the list was created to protect city employees because they "have a lot of interactions with the public." Its primary purpose is to notify employees that they may be dealing with a dangerous or potentially dangerous individual or situation in advance, she implied.
In a statement published by Fox 35 News, the city provided several examples of such situations.
In the past, staff have been "faced with serious threats including residents threatening to kill City staff or send their dog after them, a spear was thrown at an employee, and an employee was chased with a hammer, to name a few," the statement reads.
The property where the spear-throwing allegedly occurred belongs to Gretchen Theodorakis, who told News 6 that she "had no knowledge" of any such incident. She said that she does not own weapons and was never contacted by law enforcement regarding the apparent encounter.
"The only thing I could think of was I had a relative living with me and he was having some mental breakdown issues—again, not at all typical of what he would do," she said, adding that the relative no longer lives with her.
Like Theodorakis, Alexander Spiller was also thrown by his inclusion in the list, which he told Fox 35 News was prompted by an altercation over the position of a political sign in his front yard.
When he found out, Spiller said that he "called the city and complained about it."
"I was pretty angry when I called the city, I have to admit," he said.
The city does not currently alert residents when their names are added to the list. However, Kershaw told Newsweek that it is revisiting that policy.
"We're currently re-evaluating the list to determine if procedural steps need to be changed," Kershaw said.
While Spiller does not think that the altercation was serious enough to warrant the label of "difficult citizen," the city apparently felt differently. It contends that Spiller threatened a code enforcement officer.
Both Theodorakis and Spiller would like their names removed from the list, but News 6 reports that the city is refusing all such requests, claiming that there is no way to revise the document.
In an interview with Fox 35's Amy Kaufeldt, attorney Karen Wonsetler said that the existence of the list does not cross any legal lines. However, she said, it could potentially inhibit free speech by making Palm Coast residents feel as though they cannot have honest disagreements with city employees.
Update (06/01/2021, 9:56 a.m.): This article has been updated to include comments from Brittany Kershaw.