Florida College Employee Allegedly Sexually Assaulted Teen on Work Trips, Videotaped Encounters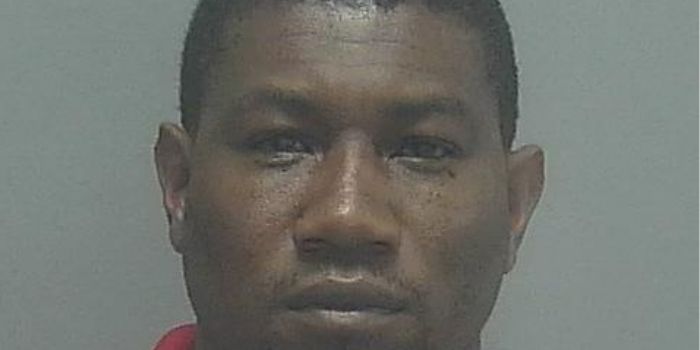 An employee at a Florida college in Fort Myers allegedly sexually abused a teenage girl over multiple years, forced her to be on birth control and crushed up pills to put in her drink.
Garnett Salmon, registrar and interim Director of Academic Advising, Career and Transfer Services at Florida SouthWestern State College, was arrested on Monday. He was charged with sexual assault by a custodian on a victim under 18, according to Lee County Sheriff's Office records.
After posting bail in the form of a $10,000 bond, he was released on Tuesday around 6 p.m. EST. Newsweek reached out to Florida SouthWestern State College but did not receive a response in time for publication.
The 37-year-old allegedly began sexually abusing the girl, who was between the ages of 13 and 18, in November 2015, according to WFTX. The abuse continued until the victim moved in with her mother in 2017. It's unclear what the relationship between Salmon and the victim was.
The victim claimed Salmon put crushed pills in her drinks to give her more energy, as reported by WBBH. She also said he forced her to be on birth control, gave her a sexually transmitted disease and videotaped them having sex.
In fulfilling his role at the college, Salmon traveled for work trips and the victim said she accompanied him and the two would have sex. The victim's mother reported the incident, according to WFTX, and an officer with the Jacksonville Sheriff's Office met with her.
Florida statues dictate that sexual battery against a person who is between 12 and 18 by someone who is a familial or custodial position is a first degree felony. If convicted, Salmon faces a maximum sentence of life in prison, according to Florida statue. His next court appearance is scheduled for April 22.
A spokesperson for Florida SouthWestern State College told WBBH that Salmon was on paid administrative leave while an investigation is conducted and the future status of his employment at the school would depend on the results of the investigation.
Florida SouthWestern State College was established in 1962 and was originally called Edison Junior College. Since it began, the education institute grew to include four campuses throughout the state and in 2018, it had over 16,000 students. The college offers five different programs for Bachelors Degrees, 21 programs for Associate Degrees and 18 certificate programs.