Florida Couple Allegedly Keep Toddler In Bug-Infested Car Without Air Conditioning While Buying, Using Drugs, Police Say
A man and woman in Florida have been arrested after police discovered they had left their 2-year-old daughter in a car without air conditioning on a day where the temperature approached 104 degrees Fahrenheit.
According to WESH, 28-year-old Christian Wilson and 30-year-old David Dexter are the parents of the toddler. The girl was taken from her parents' custody and placed with a relative that is currently caring for two other children connected to the pair.
The incident occurred on June 25 when an officer from the Deland Police Department noticed the car parked at the edge of a park with the engine turned off. After seeing two adults and a child inside, the officer observed the car for several minutes, and then approached, WESH said.
"He found out that there was a child inside, that there were people doing drugs and the conditions in the vehicle were wretched," Deland Police Department spokesperson Chris Graham told WESH.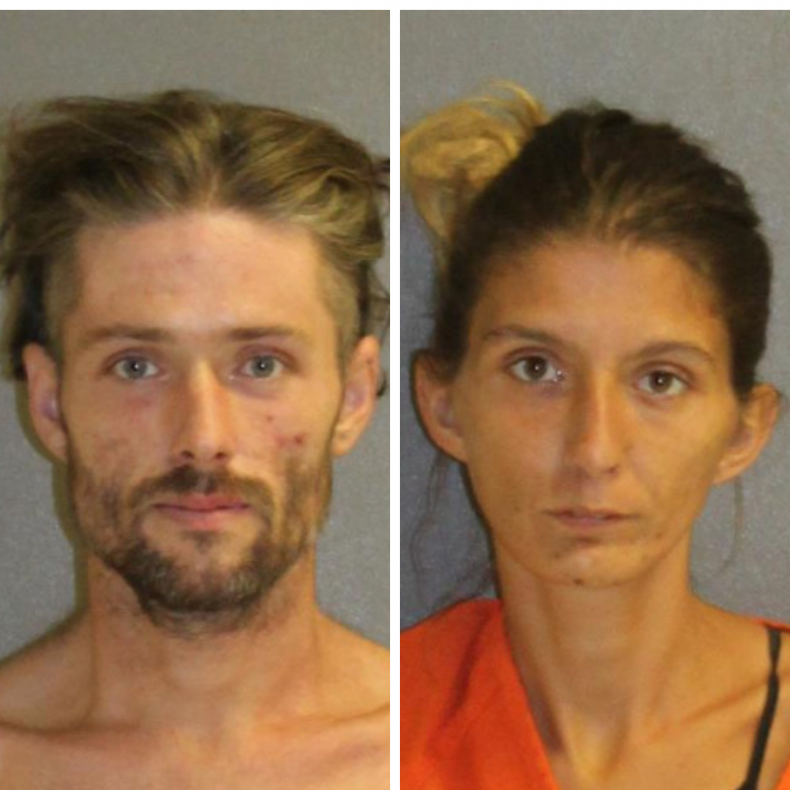 The car was reportedly littered with dirty diapers, soiled clothing, open containers of food that had spoiled and an infestation of bugs, the Miami Herald said. Additionally, officers allegedly found plastic straws containing a white powder, a green fabric band and empty syringe cases.
The car also contained bottle caps often used to help inject drugs, "white, rock-like" substances and an uncapped needle containing clear liquid.
The uncapped needle was near the child's foot. According to the arrest report viewed by WESH, the toddler was wearing open-toed shoes and could have easily stepped on the syringe while roaming around the vehicle.
According to a press release from the police department, substances from the needle and residue in the bottle caps tested to be opioids. Dexter told police that the substance was dilaudid and that he and Wilson had purchased the drugs with the child in the car. Dexter added that Wilson had injected drugs in front of the child.
However, WESH said Dexter also told police he had not used the drugs.
Officers also noted that the child had several scabs on her body, and an open wound on her neck had begun to attract several insects. When officers asked Wilson and Dexter about the neck wound, Dexter said that the girl had run into someone with a lit cigarette while walking downtown.
The toddler was also wearing a soiled diaper that was sagging almost to her knees.
Dexter and Wilson were both arrested and each charged with felony child abuse, possession of a schedule II substance and possession of drug paraphernalia. Each has been issued a $5500 bond and remained in the Volusia County Branch Jail as of Thursday.