Florida Couple Arrested After Argument Over 'The Kelly Clarkson Show' Turns Violent
A Florida couple's violent argument over The Kelly Clarkson Show has resulted in a judge ordering them to avoid further contact with one another.
According to an arrest affidavit, Ronald Meyer, 55 and Linda Donahower, 61, were watching an episode of Clarkson's talk show together in their Clearwater home on December 30 when an argument developed.
What started out as a verbal fight about the show turned physical when Donahower punched Meyer in the shoulder "to get him to be quiet" because he was "annoying her." Meyer then allegedly climbed atop Donahower and punched her in the face, hard enough to leave a red mark and swelling which was observable by the arresting officer.
Meyer replied to the accusation by saying that he was "unaware" of the mark on Donahower's face and instead said he held her down to "get her to calm down."
The officer noted that both Meyer and Donahower seemed intoxicated at the time the officer replied to the call and that this intoxication "caus[ed] inconsistencies in their statements." They informed the officer that they had been romantically involved for "approximately" 14 years.
The officer arrested both Donahower and Meyer for mutual domestic battery, a misdemeanor in Pinellas County. Neither have any prior arrests or convictions, according to the affidavit.
Both were booked into jail and held overnight, then released on the afternoon of New Year's Eve. A judge forbade them to have contact with one another.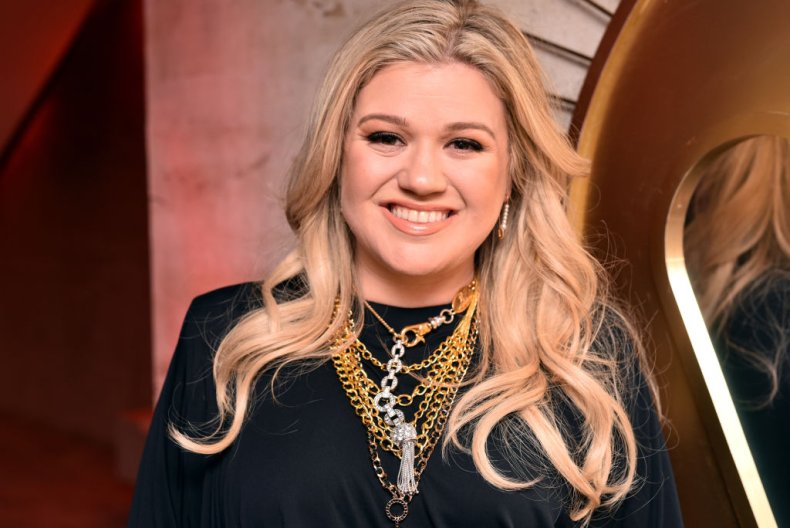 The Kelly Clarkson Show, hosted by the Season 1 American Idol winner, The Voice judge and chart-topping singer, is a talk show in the vein of such afternoon chat programs as The Ellen DeGeneres Show.
The program includes musical performances—every episode begins with a cover of a song from Clarkson—interviews with celebrity guests and segments in which Clarkson plays games with audience members.
The episode which aired on the day of the Donahower/Meyer fight was a clip show that reviewed Clarkson's favorite season 1 moments so far. The guests included in this clip show were musician and Clarkson's The Voice co-judge Blake Shelton, basketball player Kobe Bryant and actress Tracee Ellis Ross. The program's last all-new episode aired on December 20.
The show, which debuted in 2018, was picked up for a second season in November 2019, which will begin airing in September.
Newsweek left a request for comment with the Pinellas County Sheriff's Public Information Office and the Kelly Clarkson Show, but did not hear back from either at press time.
Florida Couple Arrested After Argument Over 'The Kelly Clarkson Show' Turns Violent | News