Florida Couple Allegedly Scammed Veteran, 82, Out of Life Savings, Left Him Suicidal Over Empty Bank Account, Police Say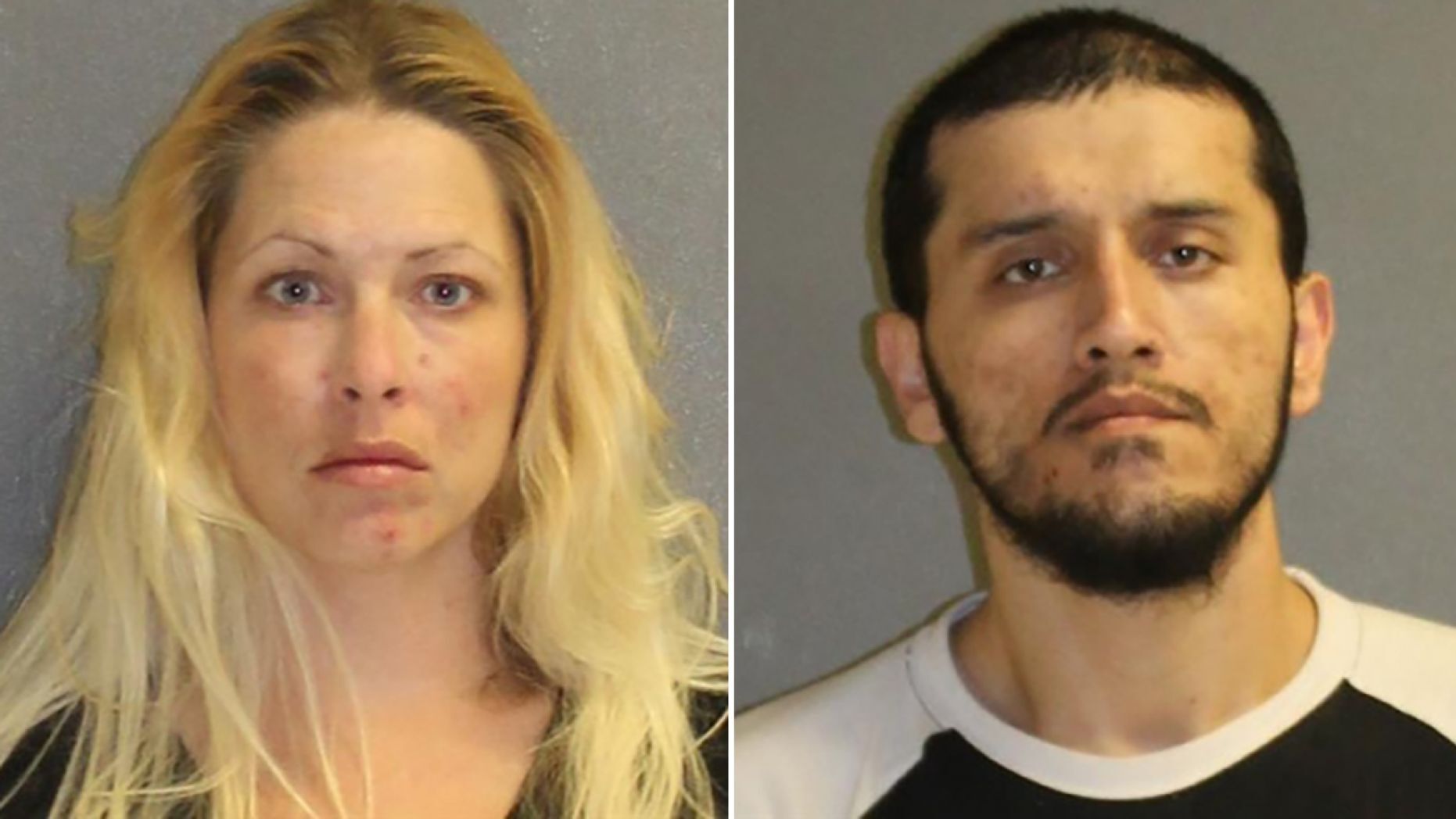 A Florida man and his girlfriend were arrested this month after they allegedly scammed an 82-year-old U.S. Coast Guard veteran out of his life savings.
Jessica Henry, 31, and Gregory Dushan, 28, were charged last week for conning more than $50,000 from the DeLand veteran, leaving him suicidal over his empty bank account, according to a DeLand Police Department press release.
On May 8, Veterans Crisis Center contacted local authorities about an elderly man who had called their hotline to disclose that he wanted to kill himself because he had no funds left in his bank account. DeLand Police immediately contacted the victim, who has not been named, to gather information on his situation.
The veteran told detectives that he had given Henry a substantial sum of money three years ago after she asked him for financial assistance to feed her children and transport them to school. Six months ago, Henry contacted the victim for additional help, claiming she had just been arrested and needed money to pay her probation officer for a urine test. Another male, identified by authorities as Dushan, also jumped on the phone and insisted the victim pay for the probation costs while impersonating the probation officer.
According to the victim, Dushan continued to call him over the following months demanding various amounts of money, ranging from $150 to $1,000. Dushan told the veteran he would face jail time and have his vehicle seized if he failed to comply.
An investigation conducted by police revealed that the two accused used the money they obtained by the victim to fuel their more than $500 a day drug habit. Both Henry and Dushan were charged with exploitation of an elderly person between the amounts of $20,000 and $100,000. Dushan was also charged with impersonating a corrections or probation officer.
Dushan and Henry allegedly continued to intimidate the victim up after the police launched their investigation earlier this month. The veteran told authorities he received a call from Dushan shortly before his arrest on Wednesday demanding he drop the charges against Henry or face being killed in the next half hour.
Dushan and Henry were both transported to the Volusia County Branch Jail, where they remained as of this Wednesday. Dushan's bond is at $25,000 and Henry's at $10,000.
Chris Graham, City of DeLand's Community Information Specialist, confirmed to Newsweek on Monday that the victim, who has requested his name be kept anonymous, was "doing better." "Both [Dushan and Henry] remain in custory," he said. "The investigation remains open so there may be more charges."
DeLand, a city in the U.S. state of Florida, has one of the highest crime rates — 41 per one thousand residents — in America compared to communities of all sizes, according to Neighborhood Scout. More than 81 percent of Florida communities have a lower crime rate than DeLand, whose roughly 33,000 residents have a one in 25 chance of becoming victim to either a violent or property crime in the area.
This story has been updated to include comment from Chris Graham.