Florida Couple Sues Hospital for Losing the Body of Their Deceased Baby
The parents of an infant boy who died three days after his birth filed a lawsuit last month against a Tampa, Florida, hospital, which they say lost the body of their son before they had a chance to bury him.
Kathryn and Travis Wilson's son was born on February 25, 2020, and died three days later, according to the lawsuit. The hospital told the Wilsons it moved the body to perform an autopsy but lost it by March 11, at which time it had "exclusive custody and control of his body," the lawsuit alleges.
The young boy's body is still missing, according to the lawsuit.
The Wilsons sued the hospital in a Hillsborough County court on July 9, court documents show. The suit alleges the hospital's conduct during the transportation of the infant's body "was extreme and outrageous as to imply malice."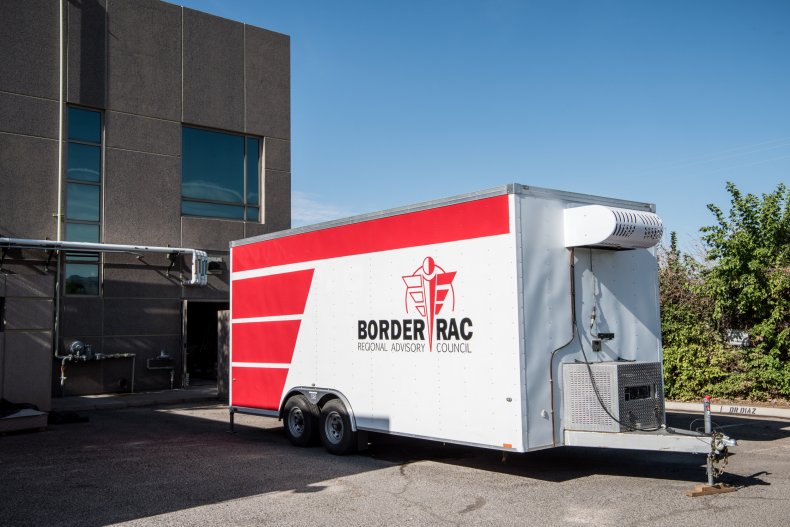 The couple is requesting damages of more than $30,000 for their "physical and mental pain and suffering, physical and psychological injuries, disability, disfigurement, mental anguish, loss of capacity for the enjoyment of life, medical, nursing and/or psychological care and treatment, loss of ability to earn money, and/or aggravation of a previously existing condition," the lawsuit says.
The hospital, which was listed as the sole defendant in the case, faces one count of negligence for allegations that include failing to keep track of the body, not properly disposing of it in accordance with state law and "failing to store and transport the body of [the deceased] with dignity and respect." The hospital also faces one count of "reckless infliction of emotional distress," according to the lawsuit.
"The conduct was outrageous as to go beyond all bounds of decency and is regarded odious and utterly intolerable in a civilized community," the lawsuit says.
St. Joseph's Hospital is one of 15 not-for-profit hospitals within BayCare Medical Group. In a statement shared with Newsweek, BayCare offered condolences for the Wilsons' loss and said the hospital has "fully cooperated" in efforts to locate the body, which they confirmed was still missing.
"Since first learning that Jacob Wilson's remains were missing, St. Joseph's Hospital has investigated all avenues and fully cooperated in all search efforts in the hope that they could be found," BayCare's statement said.
"Our heartfelt sympathy goes out to the Wilsons for the loss of their child. We also deeply regret not being able to account for the remains. St. Joseph's leadership and all personnel in our morgues are committed that this unforeseen situation will not happen again," the organization said.