Woman Steals Juul Vape from Florida Gas Station, Tries to Flee in Lyft and Uber Before Being Arrested
A 24-year-old woman who stole a vaping device from a Florida gas station before trying to flee in an Uber has taken a plea and agreed to pay $350 in fines and court costs.
Kate Bailey Francis Lamothe, 24, was detained by deputies from Pinellas County Sheriff's Office shortly before 11 p.m. on 30 July and charged with retail theft after being accused of stealing a Juul e-cigarette device from an Exxon station in Pinellas Park, WFLA reported.
An arrest report obtained by The Smoking Gun, which first reported news of this week's plea, listed Lamothe's address as Orange Blossom Road in Pinellas Park and said retail value of the item was $42.79.
According to the police report, Lamothe ran out of the gas station store after being handed the Juul device by a store clerk. She initially attempted to have her Lyft driver leave the location but he refused to drive off.
After that plan failed, Lamothe allegedly then called an Uber and tried to use it to leave the scene.
Officials said she was detained in a nearby parking lot inside the Uber. She was charged with retail theft and admitted to the suspected crime after being read her rights, deputies noted.
Inmate records, which listed the suspect's home address as Chattanooga in Tennessee, confirmed Lamothe was released at approximately 7:30 p.m. on July 31 after posting a $150 bond. A search on Google shows that the suspect frequently uploads artsy travel photographs to Instagram.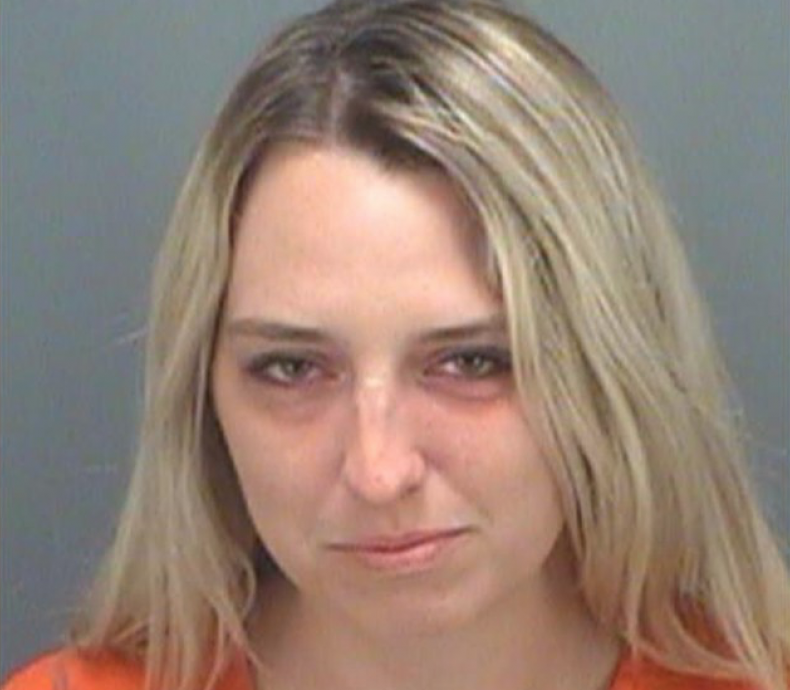 According to The Smoking Gun, Lamothe's Florida address is a vacation residence roughly three miles from the Exxon gas station. The website, which is known for posting arrest documents and mugshots, also reported the suspect had an open warrant for domestic assault in Tennessee at the time of her arrest in Pinellas County. A court appearance on that charge is listed for 2020.
Criminal defense law firm Hussein & Webber, PL says on its website that retail theft is considered a second degree misdemeanor in the state which carries penalties of up to 60 days in jail.
"A second offense can be charged as a first degree misdemeanor, and is punishable by up to one year imprisonment, and will result in a loss of your driving privileges," a fact sheet explains.
Law and Crime reported Lamothe was being represented by the local public defender's office. A Lyft spokesperson told the website at the time: "The behavior described is concerning, but we are glad the driver is safe. Lyft stands ready to assist law enforcement with their investigation." The popular ride-hailing firm said Lamothe's account had been terminated after the news broke.