Florida in Crisis as COVID-19 Spikes, ICUs Fill Up and Reopening Stalls
As coronavirus cases increase in Florida, Governor Ron DeSantis said Thursday that he wasn't rushing the state into the next phase of reopening. Meanwhile, as hospitalization for the virus increase, state health officials are considering changing the way they report the number of available beds in intensive care units statewide.
Florida's Department of Health reported 5,004 new cases of the virus on Thursday, which brings the number of positive cases statewide up to 114,018. Across Florida, 3,327 deaths are attributable to the coronavirus. DeSantis told reporters not to expect the state to advance with its next stage of reopening.
"We are where we are," DeSantis said. "I didn't say we were going to go on to the next phase."
DeSantis said his plan took a "step by step approach" which prevented counties where the number of cases was higher from moving forward in the process.
"For example, South Florida," DeSantis said. "You know, they've been on a different schedule. They've been on a much slower schedule. They also are having the biggest outbreak still, even with that slower schedule."
"We never anticipated necessarily doing anything different in terms of the next phase at this point anyways, so we are where we are," DeSantis added.
Newsweek reached out to Governor DeSantis' office for comment. This story will be updated with any response.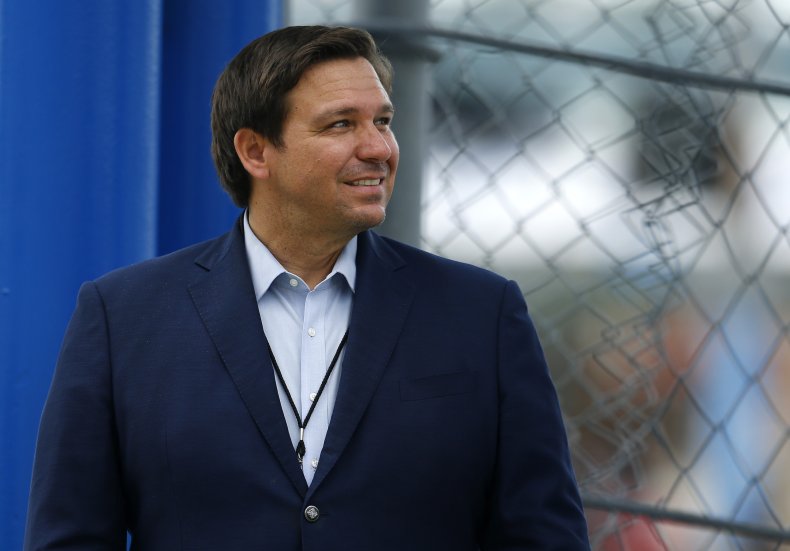 With the exception of Palm Beach, Broward and Miami-Dade Counties in South Florida, the state is in the second phase of its reopening strategy. Because of the surge in coronavirus cases, Palm Beach County issued a mandate requiring the usage of face masks in public areas which was expected to go into effect Thursday. Individuals not exempt from the mandate will be fined $250 for the first offense.
Florida hospitals have seen more cases of the coronavirus, but health officials want to change how data concerning coronavirus patients occupying ICU beds is reported. Florida's Department of Health only wants health care facilities to report the number of coronavirus patients who are receiving intensive care for the virus. Currently, hospitals are reporting every single coronavirus patient occupying an ICU bed even if they are not receiving a high level of treatment.
"When people are going into the hospital, we want to know what percent need ICU care and to be put on a ventilator," Governor DeSantis said at a press briefing on Tuesday. "Far fewer ventilators than what we thought at the beginning."
During the second phase of reopening, which began in June, Florida's theme parks have begun to reopen. Walt Disney World, one of the state's largest theme parks, is expected to open in July.
Members of the Actors' Equity Association, which represents approximately 600 performers at Disney World, have called on the park to delay its opening. Some of the actors at the theme park cannot wear face masks and the actors' union said Thursday that Disney was not providing enough access to testing.
"It is deeply disturbing that while coronavirus cases in Florida surge, Disney is refusing to provide regular testing to one of the few groups of workers in the park who by the very nature of their jobs, cannot use personal protective equipment," said Actors' Equity Association Executive Director Mary McColl in a Thursday statement.