Florida Man Drops 10-Foot Log on Neighbor's Legs and Hits Him in the Face After Ramming Him With Tractor—Police
A Florida man was arrested this week after being accused of using a tractor to drop a large wooden log onto his neighbor before violently attacking him, police say.
Charles Jerkins, 46, was detained by deputies from the Pasco Sheriff's Office who responded to a complaint at Puckett Road in Dade City at approximately 11 a.m. yesterday, according to an arrest report shared with Newsweek. The incident took place at about 9:40 a.m.
Authorities said the victim had been removing a log from beside his home with a tractor when Jerkins drove toward him in his own tractor, which had a log attached to the front.
The suspect then rammed into the man's tractor before allegedly dropping the log onto the victim's legs.
Newsweek subscription offers >
The victim, who has not been named by police investigators, then fell off his tractor.
At that point, the suspect jumped on top of the victim and "began striking the victim multiple times in the face," the arrest report said. The attack resulted in "multiple raised contusions approximately two inches in diameter, and causing his mouth and nose to bleed," officials noted.
The suspect was pushed off the victim by witnesses who were on the scene. It remains unclear what initially sparked the confrontation.
The Pasco Sheriff's Office said the log could still be seen against the victim's tractor after deputies arrived at the scene, noting it was roughly 10 feet long and feet wide. Jerkins was arrested and transported to the Land O Lakes detention facility, held on a $10,000 bond.
Newsweek subscription offers >
The 46-year-old was charged with aggravated assault with a deadly weapon, according to the arrest report. Jail inmate records were not immediately available at the time of publication.
It's not the first time a tractor has been at the center of a violent incident in the state.
As reported in April, a Florida man was arrested in Walton County after allegedly driving a tractor into his wife's car in an attempt to stop her from leaving his home. An arrest report obtained by The News Herald said Danny Lee Stewart, 64, was later charged with aggravated assault with a deadly weapon without intent to kill. Stewart told cops he was trying to stop the woman because she was taking some of his belongings, which she denied was the case.
Last year, a 72-year-old man named Howell Morris was detained for aggravated assault after allegedly chasing a neighbor while riding on a tractor amid a property dispute.
"[Morris] entered onto the victim's property and chased the victim down his driveway with a tractor," read an arrest report published by the Miami Herald newspaper.
It added: "The victim stated he was in fear of his life and believes if he would have stopped running from the tractor [Morris] would not have stopped and would have run him over."
Aggravated assault is a third degree felony with penalties of up to five years in prison or five years probation, and a $5,000 fine, according to law firm Hussein & Webber, PL.
"The offense is harshly prosecuted throughout the state and even first-time offenders will face a realistic possibility of prison," the Florida legal outfit explains in a fact sheet published on its website, adding: "The range of punishments can increase substantially, to include mandatory prison of up to 20 years, where a firearm is discharged during the course of an incident."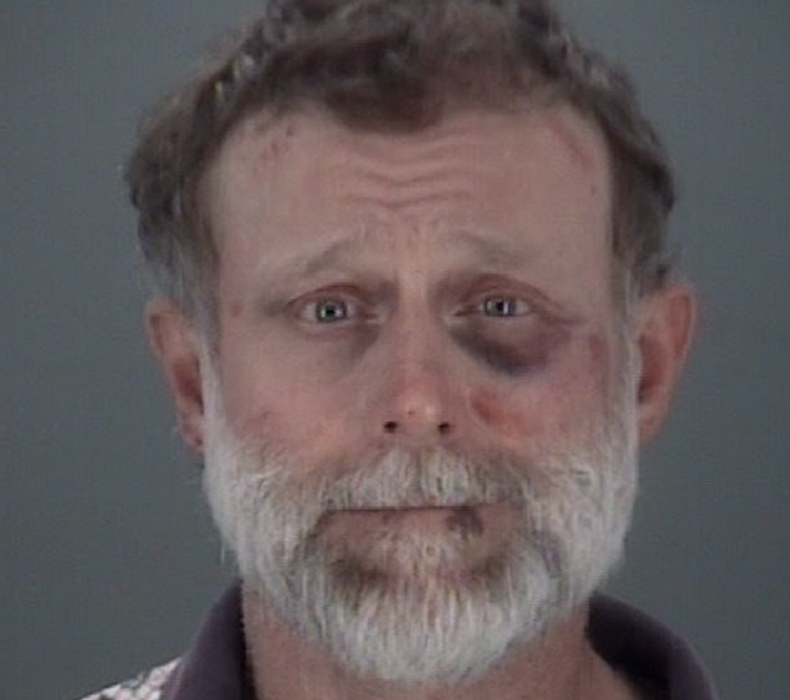 Florida Man Drops 10-Foot Log on Neighbor's Legs and Hits Him in the Face After Ramming Him With Tractor—Police | News