Florida Data Scientist Ousted Over COVID Controversy Raided by State Police: 'They Pointed Guns at My Kids'
Rebekah Jones, the data scientist who built Florida's informational website for COVID-19 data, has had her home raided by state police after the state's Department of Health (DOH) allegedly filed a complaint alleging her unauthorized use of a DOH messaging statewide system used for emergency alerts.
"At 8:30 am this morning, state police came into my house and took all my hardware and tech," Jones wrote in a series of tweets on Monday afternoon local time. "They pointed a gun in my face. They pointed guns at my kids.."
"They took my phone and the computer I use every day to post the case numbers in Florida, and school cases for the entire country," her tweets continued. "They took evidence of corruption at the state level. They claimed it was about a security breach."
Jones, who said she was fired from the DOH earlier this year for refusing to manipulate COVID-19 data to make the state outbreak seem less severe, claimed that Florida's Republican Governor Ron DeSantis had sent the "gestapo," a German word for secret police, to her home.
She added, "This is what happens to scientists who do their job honestly. This is what happens to people who speak truth to power.... If Desantis thought pointing a gun in my face was a good way to get me to shut up, he's about to learn just how wrong he was."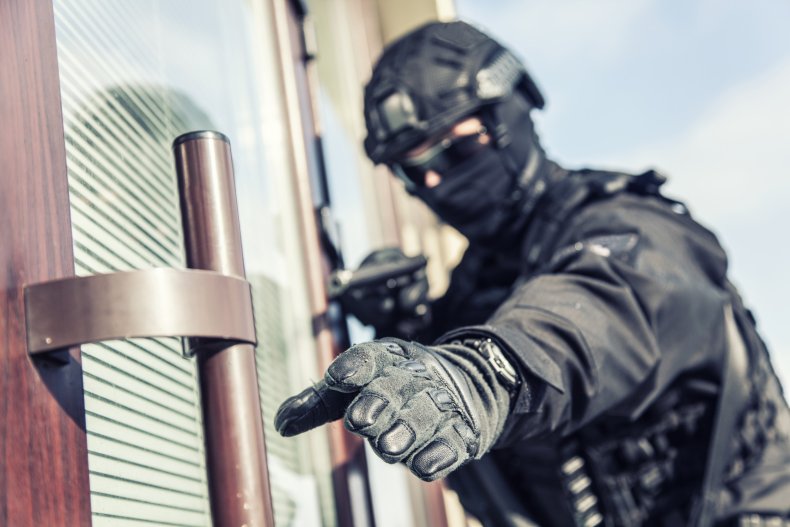 In a statement to the Tallahassee Democrat, Florida Department of Law Enforcement (FDLE) spokeswoman Gretl Plessinger said, "FDLE began an investigation November 10, 2020 after receiving a complaint from the Department of Health regarding unauthorized access to a Department of Health messaging system which is part of an emergency alert system, to be used for emergencies only."
Plessinger added that the computers were seized and the investigation is ongoing.
At the time of her firing in May, Jones sent an email to users of Florida's novel coronavirus data portal explaining that she had been removed from overseeing the dashboard.
Jones had served as the geographic information system manager for the Florida Health Department's Division of Disease Control and Health Protection and said her firing was outside of her division's control, implying the order for her firing came from elsewhere in the state government.
"As a word of caution," she wrote in her email, "I would not expect the new team to continue the same level of accessibility and transparency that I made central to the process during the first two months. After all, my commitment to both is largely (arguably entirely) the reason I am no longer managing it."
Newsweek contacted Florida's DOH for comment.