Who Is Alcee Hastings? Democratic Rep Jokes About Donald Trump Drowning During Speech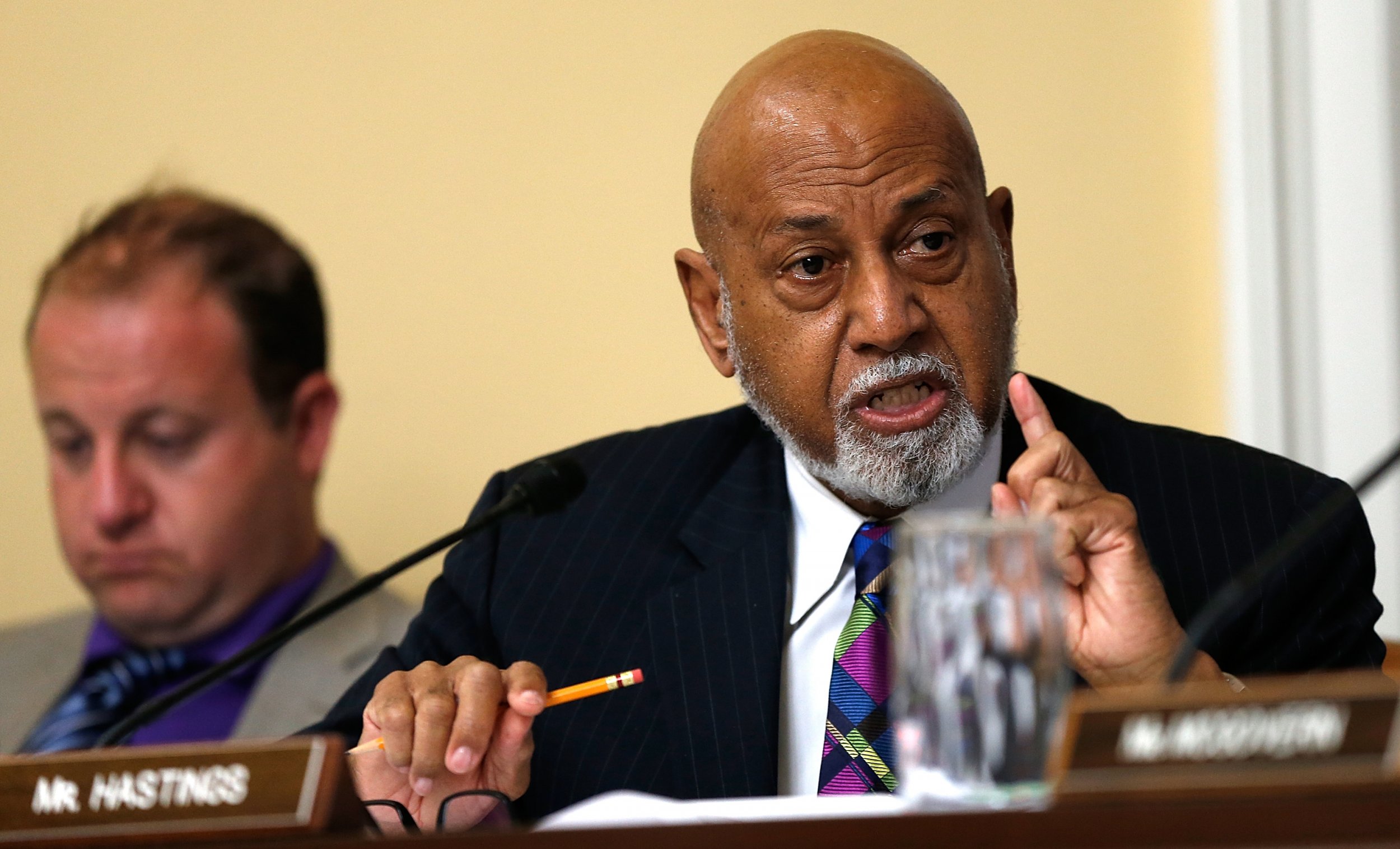 Florida Representative Alcee Hastings was caught on video Sunday making a joke about President Donald Trump drowning in the Potomac River. The South Florida Democrat went on to say that there was something "tragically wrong" with the president during a "Stronger Together" event.
"Do you know the difference between a crisis and a catastrophe?" Hastings said as he retold a joke he heard from the son of a former state legislator. "A crisis is if Donald Trump falls into the Potomac River and can't swim," while "a catastrophe is anybody saves his a**."
The crowd can be heard laughing and clapping at Hastings's joke.
Hastings was emceeing the event, which was attended by several hundred Democrats, The Sun-Sentinel reported. The event aimed to encourage Democrats ahead of the August 28 primary and the midterm elections in November. Four of the five Democratic candidates running for Florida governor and U.S. Senator Bill Nelson (D-Fla.) were in attendance.
An outspoken critic of the president, Hastings cast doubt over the president's mental capacity. "There is no question that something is tragically wrong with the president of the United States in his mind," the congressman said.
The 13-term representative has courted controversy in the past, according to The Washington Post. He was forced to apologize in 2008 after making racial comments regarding then-Republican vice presidential nominee Sarah Palin.
Hastings warned the National Jewish Democratic Council against voting for Palin during the election. "Anybody toting guns and stripping moose don't care too much about what they do with Jews and blacks," he said at the time. "So, you just think this through."
In the late 1980s, he was impeached and later convicted on charges of bribery and perjury while on the U.S. District Court for the Southern District of Florida. He revived his political career in 1992 when he was elected to the House of Representatives.
President Trump has not commented on Hastings's statements.