Florida Democrats Allege Evidence of 'Real' Voter Fraud, Call for GOP State Senator to Resign
Florida Democrats are calling for the resignation of a GOP state senator who won her seat in a race that is currently the target of questions regarding election integrity.
State Senator Ileana Garcia won her District 37 seat by 32 votes, according to Florida Department of State Division of Elections data. She defeated incumbent Democrat José Javier Rodríguez and Alex Rodriguez, a candidate with no party affiliation who received more than 6,000 votes.
Officials have alleged that the similarities between the last names of the Democratic and no-party candidates may have diluted the votes cast in the District 37 race.
Another former state senator, Frank Artiles, has been accused of paying the no-party candidate to run in the race. Miami-Dade County State Attorney Katherine Fernandez Rundle announced that criminal charges were filed against Artiles on Thursday.
"We are alleging that November's Florida Senate District 37 election involved crimes," Rundle said during a Thursday news conference. She referred to Alex Rodriguez as a "ghost candidate" in a tweet announcing the criminal charges filed against him, Artiles and a former Florida state representative.
Though Rundle said the investigation was ongoing, she said there was no evidence to suggest Garcia was involved in the illegal activity.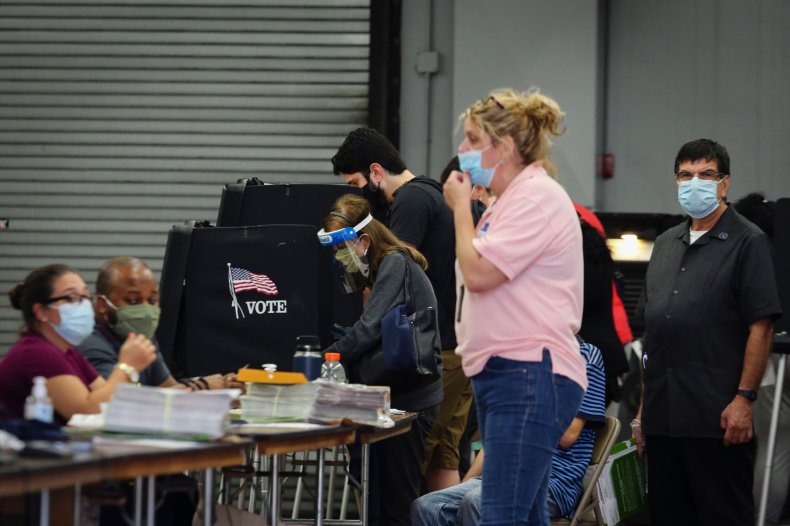 "I want to make clear that, in this investigation, there is no indication that Senator Ileana Garcia, the winning Republican candidate, was part of Frank Artiles' alleged plot," Rundle said.
Florida Democrats have called for a special election in light of the criminal charges filed and said during a Friday news conference that Garcia should resign.
"In the interest of fairness and the sanctity of our democratic electoral process, we call upon Senator Garcia to resign immediately," Florida Democratic Party Chairman Manny Diaz said during the news conference, according to the Tampa Bay Times. "The party chair added, "where there is smoke, there is usually fire."
In a Thursday statement, state Senate Democratic Leader Gary Farmer referred to the state attorney's allegations as "disturbing" and encouraged the legislative body to look into them further.
"The integrity of the legislative process is severely threatened when any member is here outside of legitimate means," Farmer's statement said. "Extremely serious charges have been levied by law enforcement against a former member of this body for tampering with the democratic process in order to ensure that a preordained candidate of choice won the election. These allegations raise troubling questions not only about that candidate, but others who may have won election by what appears to have been an organized, dark money operation to achieve a desired electoral outcome."
His statement concluded by saying that if the allegations are found to be true, state legislators should "take all steps necessary to ensure that no member is allowed to sit in the Senate if they were brought here through illegal methods."
A tweet reiterating Farmer's comments contrasted previous allegations of voter fraud during the 2020 election, which have been widely debunked, and alleged there was evidence of "real" fraud in this instance.
"There's been a lot of talk by Republicans about safe elections & protecting the process. Clearly the election process was bastardized here, where REA [sic] evidence of REAL fraud & paying money to candidates has been uncovered. Don't think this is the 1st time, either," Farmer's tweet said.
In a statement Florida state Senate President Wilton Simpson and Garcia shared with Newsweek, the two lawmakers reiterated Rundle's comments that Garcia was not implicated in the allegations.
"The results of the 2020 Election were certified by the Election Canvassing Commission in November. Senator Ileana Garcia was certified as the winner of the election in Florida's 37th State Senate District. As State Attorney Fernandez-Rundle said yesterday, Senator Garcia had no involvement in the crimes former Senator Artiles and Mr. Rodriguez have been charged with," the statement said.
Simpson and Garcia's joint statement continued, "Senator Garcia has the full support of President Simpson as she continues to serve her constituents. President Simpson and Senator Garcia fully support the ongoing efforts of law enforcement as the investigation into this matter continues."
Newsweek reached out to the Florida Democratic Party for comment but did not receive a response in time for publication.