Florida Dems Urge DeSantis, GOP to Energize Base Without School Bills 'No One Asked For'
Democratic lawmakers urged Florida Republicans and Governor Ron DeSantis to "find another way" to energize their voter base aside from the string of bills targeting school curriculum that have recently been introduced in the state legislature.
Legislators in the sunshine state are reviewing several bills aimed at limiting the discussion of gender, race and sexuality in Florida's public school classrooms as top Republicans campaign on a promise of championing parents' rights.
"There's been this false narrative, especially by the Republicans, that people are trying to take parents' choice away," state Representative Michele Rayner told Newsweek. "Most certainly not. Parents are the first teachers. I get that, I know that, I understand that, but we also can't have these kinds of bills that blatantly attack a child, their dignity and their full being."
Two bills—one, pushed by DeSantis, that is aimed at shielding white people from the "discomfort" of the nation's history and another that seeks to prohibit teachers from encouraging discussion of sexual orientation or gender identity—received their first approval this week.
Democratic lawmakers, who oppose both bills, say that such legislation is not only unsolicited but distracts from bigger issues many Floridians voted for their elected officials to address.
"I would rather be working on the real issues of the day. We have an affordable housing crisis. We are also in a pandemic right now," Rayner said. "We have an environmental crisis that's happening directly in my district and that has not been addressed. We have corporations who are getting these corporate loopholes and benefits and we're not addressing this."
"I can't deal with the issues that the people sent me up here to Tallahassee to deal with," she added. "The crazy part about it is folks—and these are Republicans and Democrats—who are a part of my constituency, they're like, 'What the hell are y'all doing up there? No one's asked for these bills."
"This is a huge waste of time," state Representative Ramon Alexander said during a Wednesday committee hearing. "People are struggling. They are living paycheck to paycheck—A lot of them don't even have a paycheck. So, instead of addressing systemic poverty, instead of addressing all these issues that impact people's quality of life, we are using these distraction tools."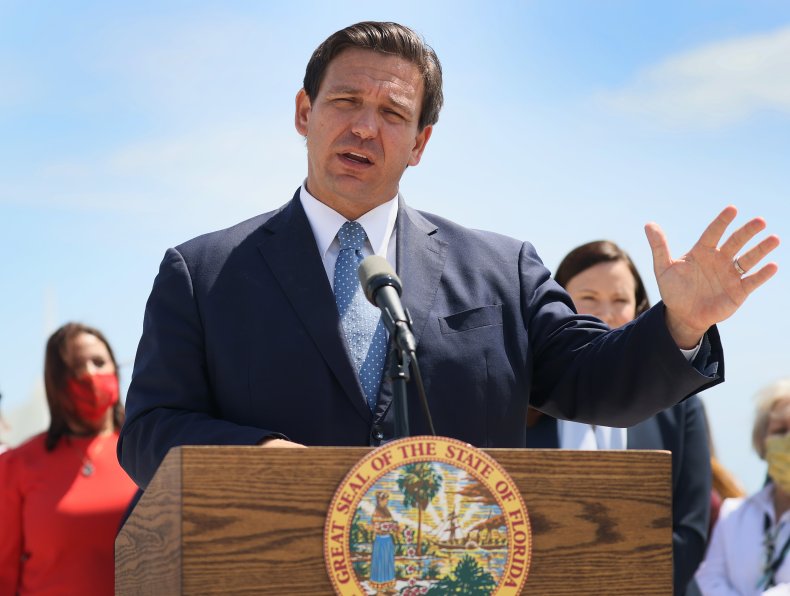 Alexander, who is Black, gave an emotional testimony on Wednesday about the toll debating such bills has taken on him and told his Republican counterparts.
"If race didn't matter and this stuff didn't poll well to get people to come out and vote... we wouldn't have these types of bills," Alexander said.
"I do not like having conversations like this," he added. "It eats me up on the inside because I know there are some admirable, good people over there and half of y'all are uncomfortable with voting for yourself, but you don't want to get primaried in your election."
Both lawmakers argued that many of the issues being raised in the bill do not have to be dressed in Florida's classrooms.
Alexander talked about learning to critically think from a young age in order to determine "what is and what's not" in his classes, while Rayner said most Floridians understand that "these are conversations that people need to have in their household."
"The thing that really burns my biscuits, that really frustrates the hell out of me, is that this is simply done at the behest of a former president," Rayner said. "The red meat that the Republicans give to their base, so they can win an election, is on the backs of children."
"We know these things are harmful to our children," she added. "Why would we want to put another burden on them? Why would we want to put another yoke on them?"