Florida Deputy Killed Responding to Report Cat Had Been Shot
A Florida sheriff's deputy who was shot while responding to a dispute involving a cat has died from his injuries.
The Highlands County Sheriff's Office confirmed that Deputy William Gentry Jr succumbed to his injuries after being shot while on duty in Lake Placid, Florida.
Gentry was responding to a report that a local resident's cat had been shot with a pellet gun. After speaking with the person who called 911, Gentry went to contact the neighbor suspected of shooting the cat, 69-year-old Joseph Ables.
Ables is suspected of shooting the deputy just before 8 p.m. on Sunday. The 40-year-old was airlifted to Lee Memorial Hospital in Fort Myers, Florida, and later died from his injuries at 1:10 p.m. on Monday.
"Sheriff Blackman and the command staff are currently at the hospital with the family. The heartbreak of our members is devastating, but it is nothing compared to the loss his family has suffered," the Highlands Country Sherriff's Department said in a statement.
"Please keep his father, mother and brother in your prayers, as well as all the members of the HCSO and our fellow law enforcement officers around the state."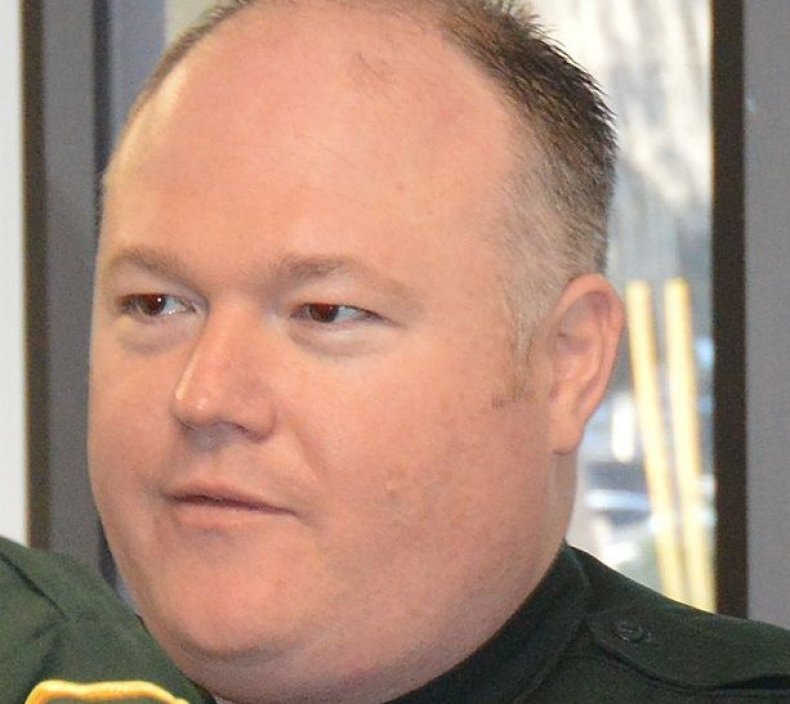 The force added that in the "true spirit of a public servant", Gentry's organs will be donated so that "some good may come out of this unthinkable tragedy."
Further tributes have been paid to Gentry, who became the third Highlands County Sheriff's Office deputy to be killed in the line of duty in the department's 97-year history.
In a statement, Florida Governor Rick Scott said: "Each day, Florida's brave men and women in law enforcement selflessly place the safety of others above their own. Today, my wife, Ann, and I join all Floridians in mourning the loss of another Florida hero, Deputy William Gentry, whose life has now been senselessly taken.
"Last night, I spoke with Highlands County Sheriff Paul Blackman and committed all available state resources they may need. We will not stand for anyone who hurts our law enforcement. I ask for all Floridians to pray for Deputy Gentry's family and loved ones, the Highlands County Sheriff's Office and all of our courageous law enforcement who go above and beyond every day to keep us safe."
"We stand with Deputy Gentry, his family, his friends, and with the Highlands County Sheriff's Office during this tragic time," the Florida Sherriff's Association added. "We are heartbroken at this reminder that law enforcement put their lives on the line every moment they are on duty for their fellow citizens."