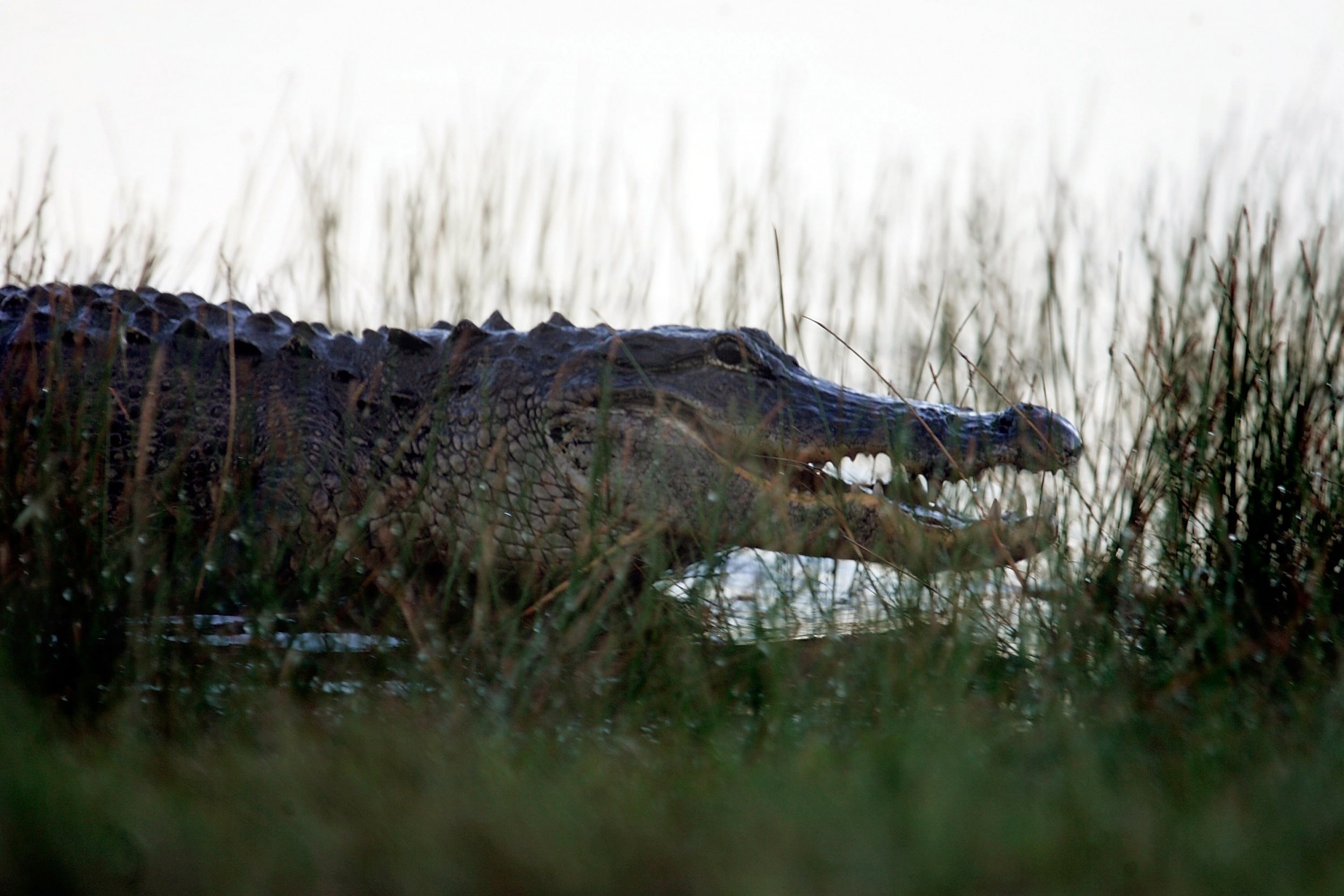 A 15-year-old girl in Astor, Florida, was rescued from a tree after a Lake County Sheriff's deputy shot and killed an alligator stationed at the base of the tree with an AR-15.
On Friday, the girl, who is referred to as "Juvenile Broderick" in a deputy report obtained by Newsweek, was floating in a raft in Freak Creek near her home when a 10- to 11-foot alligator approached her. She was unable to make it to the shoreline but escaped the alligator by climbing to safety in a nearby tree.
Her mother explained to a 911 operator during a distressed call, which was provided to Newsweek, that there were alligators both in the water, right under her daughter, and on land.
"Oh my God," the understandably panicked mother said. "Please hurry, please hurry."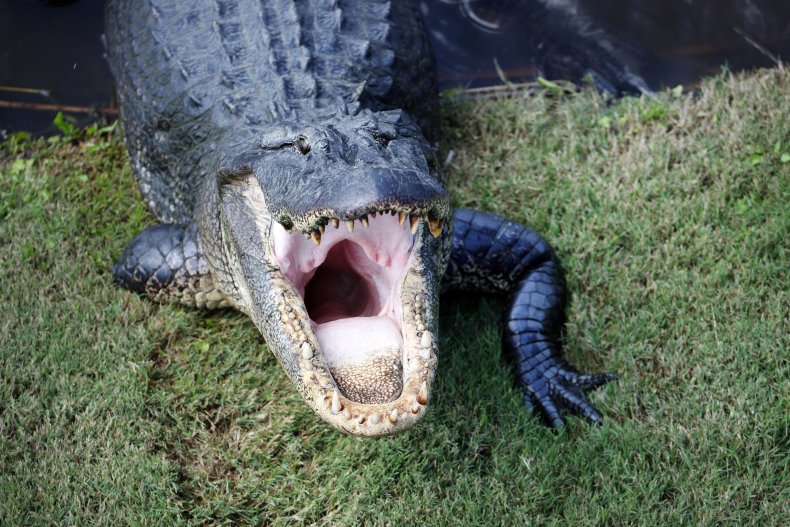 Throughout the call, the mom, whose name was censored from the audio, pleaded with the operator to hurry and was told the marine unit that was dispatched would arrive in about 20 minutes.
"Oh my God. My daughter's gonna be f**king dead," she told the operator and asked for police assistance, as well.
The call ended after that moment, but fortunately, Deputy Mike Blackmon arrived on the scene soon after, where he met the girl's father, Mike Henderson, and learned that she'd been in the tree for about 30 minutes.
"I heard a female screaming and ultimately located her in a tree which overhung the creek," the police report stated. "As I approached the base of the tree I heard a loud hissing which confirmed that an alligator was nearby."
Blackmon recounted that Broderick was physically tired from holding herself in the tree, and after his presence did nothing to scare the alligator away, he "fired one single .223 round from my Bushmaster AR-15, killing the alligator."
The girl was helped down from the tree and taken to safety without sustaining any injuries.
Read more: Rare white alligator missing afterburglary
​Sergeant Fred Jones, a spokesman for Lake County Sheriff's Office, told Newsweek that it's the end of the alligators' mating season, so they become territorial and more aggressive during this time of year.
While officers aren't specifically trained to respond to calls about alligators, Jones explained that "most of our deputies are outdoorsmen," and even hunt alligators, so they have personal knowledge about how to handle the situation.
Blackmon wrote in his report that a Lake County marine biologist said a search for the alligator's body would be made and Jones confirmed to Newsweek that the alligator did not resurface after it was shot.