Florida Man Arrested as Police Discover 'Live' Hand Grenade, Multiple Firearms During Traffic Stop
A Florida man was arrested over the weekend after sheriff's office deputies allegedly found multiple guns, ammo and a hand grenade inside his vehicle.
Donald Robinson Reid, Jr., was detained on Saturday after being pulled for a traffic stop, DeSoto County Sheriff's Office said in a media release posted to Facebook the same day. An image that was released by the department showed a handgun, a machine gun and two bullet clips.
According to law enforcement officials, officers found an M67 hand grenade with the pin in place. Reid told the detectives at the scene he believed the grenade to be "live."
Police said the man's vehicle had initially been searched by a narcotics unit. Reid Jr was arrested on multiple counts of possession of firearms and ammunition by a convicted felon. ABC Action News reported the suspect as being 49 years old, from the Florida city of Bradenton.
The suspect's mugshot and inmate record were not immediately available.
Sarasota County Sheriff's Office bomb squad also responded to the scene on Saturday to "ensure the grenade was safe for removal and destruction," DeSoto County Sheriff's Office said.
"Thank you SSO Sergeant Nichols and Deputy Achille for responding to assist us," it said in the media release. "Sheriff Potter is grateful to have such an excellent working relationship with our neighboring jurisdictions!' it added, referencing James F. Potter, who leads the department.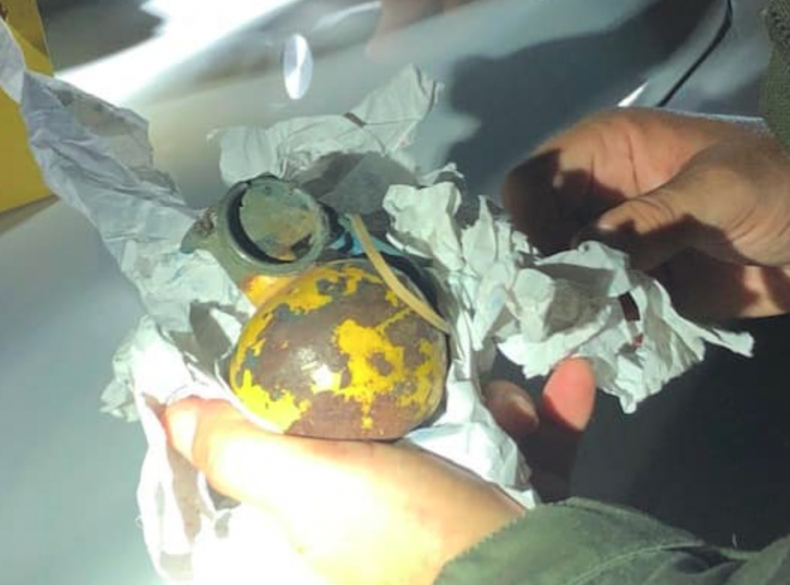 The charge against Reid is punishable by up to 15 years in prison and a $10,000 fine, according to the website of the Mayberry Law Firm, a criminal justice outfit based in Tampa, Florida.
It explains online: "The loss of an individual's 2nd Amendment right to bear arms can be one of the most devastating consequences to becoming a convicted felon. With the stripping of your right to own a firearm so too comes the possibility of a charge under Florida Statute 790.23 for illegally being a felon in possession of a firearm if caught with a firearm in your possession.
"If you're carrying a concealed weapon, you could also be charged with that offense. Though most understand that if they are convicted of a felony they no longer have the right, unless reinstated, to own a firearm, for many owning and relying on a firearm is a matter of day-to-day life."
In January, a Florida man sparked panic at a Taco Bell after driving there with a hand grenade he found while magnet fishing before calling for assistance. As reported at the time, officers from the Ocala Police Department responded to the scene and determined the device to be an "authentic WWII hand grenade."
"Be advised that the Taco Bell on East Silver Springs Blvd. has been evacuated, following report of an explosive device located in a vehicle on premises," the department warned the public.