Florida Detectives Tried Using Dead Man's Finger to Unlock Cellphone
A pair of Florida detectives visited a funeral home last month in an attempt to unlock a cellphone belonging to a deceased man by using his fingerprint.
Investigators arrived at Sylvan Abbey Funeral Home in Clearwater within 72 hours of the death of suspect Linus F. Phillip, 30, who was shot and killed during an altercation with two Largo patrol officers on March 23 at a Wawa gas station.
They gained access to the corpse and held his fingerprint to the phone's sensor but, according to the Tampa Bay Times, which first reported the case, the move was ultimately unsuccessful. Largo police lieutenant Randall Chaney said that the two detectives needed access in order to preserve data stored on the handset that was potentially tied to a separate drug inquiry involving the deceased suspect.
Chaney told the Tampa Bay Times there is typically a 48 to 72-hour period to open a cellphone that has been locked using a fingerprint. While Largo police officers got the device back within that period, Phillip's body had already been transferred from state custody to the funeral home. Detectives believed a warrant was not needed because the suspect had little expectation of privacy, Chaney added.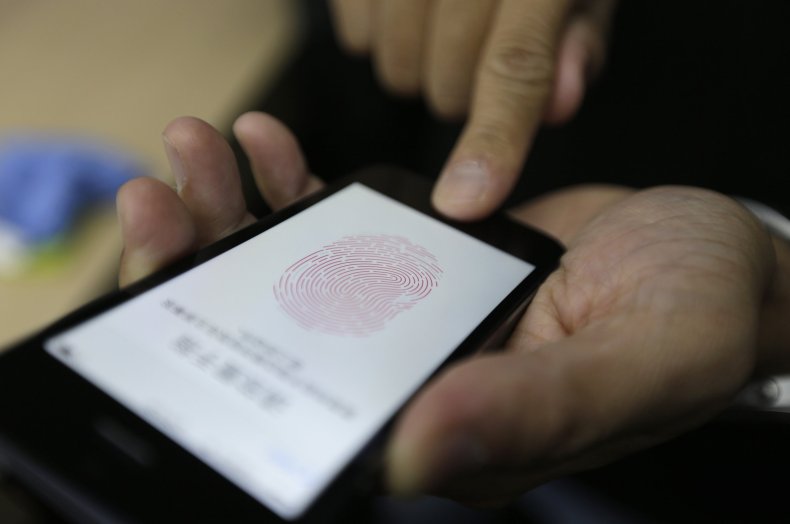 Phillip was pronounced dead at Largo Medical Center last month after being shot four times following an incident with patrol officers Matthew Steiner and Prentice Ables. The pair said they had attempted to detain Phillip after smelling marijuana coming from a vehicle he was driving, a Nissan Altima that initially caught their attention for allegedly having illegally tinted windows.
Steiner said he fired his weapon in self-defense after the suspect attempted to flee the scene by reversing with him still halfway in the car. While the funeral home search was allowed under Florida law, Phillip's fiancé Victoria Armstrong, 28, said the incident had left her feeling "disrespected and violated."
Biometric and fingerprint locking is now commonplace on modern phones and tablets. They can pose a challenge for investigators and U.S. law enforcement has warned that such technology is helping criminals to evade detection. In 2016, the FBI led a high-profile case against Apple over its use of strong encryption.
Charles Rose, director of the Center for Excellence in Advocacy at Stetson University College of Law, told the Tampa Bay Times that the case raises ethical concerns. "While the deceased person doesn't have a vested interest in the remains of their body, the family sure does, so it really doesn't pass the smell test. There's a ghoulish component to it that's troubling."
Reports indicate that using dead suspects' hands to unlock smart-devices is now becoming a popular tactic for U.S. investigators. Last month, Forbes reported that an FBI agent had previously tried it two years ago after obtaining an Apple iPhone belonging to Abdul Razak Ali Artan, the man responsible for a stabbing attack at Ohio State University in November 2016. That attempt was also unsuccessful.